Meryl Streep sparks uproar over 'We're all Africans' remarks
BERLIN/NEW YORK

|

By Michael Roddy

|

Thu Feb 11, 2016 | REUTERS
Meryl Streep, the most admired actress of her generation, fueled Hollywood's diversity controversy on Thursday when she said that all of humanity originated in Africa. The three-time Oscar winner, who is in Berlin heading up her first international film jury, made the comment at a news conference when she was asked if she was familiar with world cinema, particularly films from Africa and the Middle East.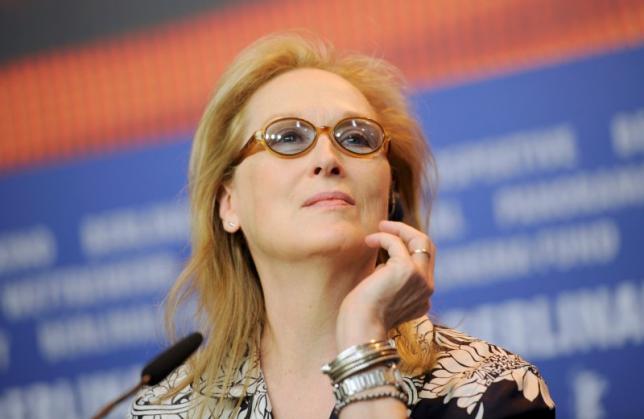 She said she had recently seen the Jordanian film "Theeb," about a Bedouin boy on a hazardous mission in the desert, and also "Timbuktu," about Islamist militants taking over the fabled Malian city. "The thing that I notice is that there is a core of humanity that travels right through every culture," she said. "And after all, we're all from Africa originally, you know. We're all Berliners; we're all Africans, really."
The comments from Streep, who has been Oscar-nominated a record 19 times, made headlines around the world and swiftly became one of the top trends on Twitter. They followed an uproar over the all-white Oscar acting nominee selection for a second straight year, which forced the movie industry to confront how blacks, Asians and Latinos are represented in front of and behind the camera in Hollywood.
Some commentators on Thursday expressed disappointment. "You'd think Meryl Streep would be smarter than to say "We're all Africans, really" in any context, but alas," said @Jamil Smith.
Others said Streep's remarks were misinterpreted.
"Watch the whole interview before jumping on Meryl Streep," tweeted @evansArmour. "Her quote was taken out of context." Black Magic Woman's tweet included a poster of Streep's 1985 "Out of Africa" film, where she plays a white land owner. "Now we know Meryl Streep was serious when she made this movie," the tweet said.
Streep's U.S. representative did not return calls for comment or clarification. In Berlin, Streep said her seven-member, mainly female jury included a film critic and a photographer and that the panel would have diverse viewpoints.
"We will be looking at different things in these films," she said, "but we're human beings, and film is an emotional experience so … we're going to make these decisions based on what our heads want to say.
"But we're first attacked by the heart, so that's an interesting process. I'm so looking forward to it."
Meryl Streep Says 'Everyone Is African' At Berlin International Film Festival