So who is not 'dying' in African mining? The answer may surprise you
It would be easy to say minerals have taken a hammering, but some are proving to be bulletproof.
Consider these numbers: Mineral export revenue for Zimbabwe, which forms the biggest source of foreign exchange, fell 7.2% in 2015, from $1.95-billion to $1.81-billion. Zimasco, the country's biggest miner of ferrochrome, sacked most of its employees as output plummeted 48%.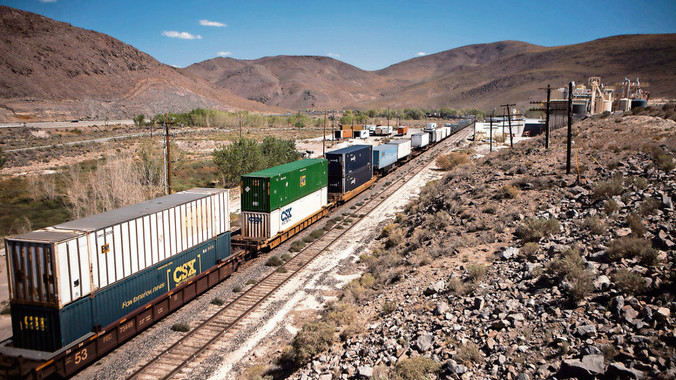 In South Africa, where miners use less power than they did in 2007, and where unemployment is already a tinder box, tens of thousands of jobs are threatened: Anglo will close more than half of its mines and trim its workforce from 85 000 to 50 000.
Zambia has been hanging for dear life as revenues of its mainstay, which account for nearly 70% of exports, plunged, an issue that could decide its presidential election this year.
Mining majors such as BHP Billiton, Rio Tinto and Glencore, all of which have interests in Africa, have seen their value cut in half in less than a year.
And it shows even at this week's Cape Investing in African Mining Indaba, the continent's showpiece industry event in Cape Town: last year 45 governmental delegations showed up in Cape Town, this year that number is down to about half, daunted both by the $1 600 ticket and by the gloom surrounding the billion-dollar industry, the rapidity of which is unparalleled in recent times.
All around it is a story of carnage as industrial metal prices last year fell 27%, the steepest since 2008 during the global financial crisis, as the biggest buyer China eased up on its appetite, as it chalks up the slowest growth in a generation.
Where there's recovery
Mining continues in countries such as Tanzania, Zimbabwe, Mozambique and Madagascar, and prices have seen a recovery in the last six months. Graphite is only about 5% of what is used in batteries, with the bulk in steel-making which is suffering from the Chinese hangover, but costs of production are expected to increase in the Asian country, as demand for use in lithium batteries also goes up. In other words, the only way is up.
The identity of the other two "Houdinis" is more difficult to guess: the nutrients of phosphate and potash. Used in fertilisers, prices have held high: a 12-month high of $123 a tonne for phosphate rock, and $300 for potash.
The reason for their climbing prices is two-fold: they have less exposure to China, and Africa is increasing the acreage under food production as its population booms. The two nutrients have no substitutes. Farmers take nutrients out of the soil, and they must replenish them or production will plunge. And with the continent's growing urbanisation demand for food can only grow – people do have to eat every day.
Which leaves producers such as Eritrea, Congo-Brazzaville, Senegal, Gabon and Angola rubbing their hands in glee.
The only problem is that these minerals are not the big-hitters: diamonds, gold, iron ore and copper are among the elites, but one suspects they won't be too worried about status as the dollars add up.