Intriguing new developments in the Red Sea region
22 February 2016 | COHENONAFRICA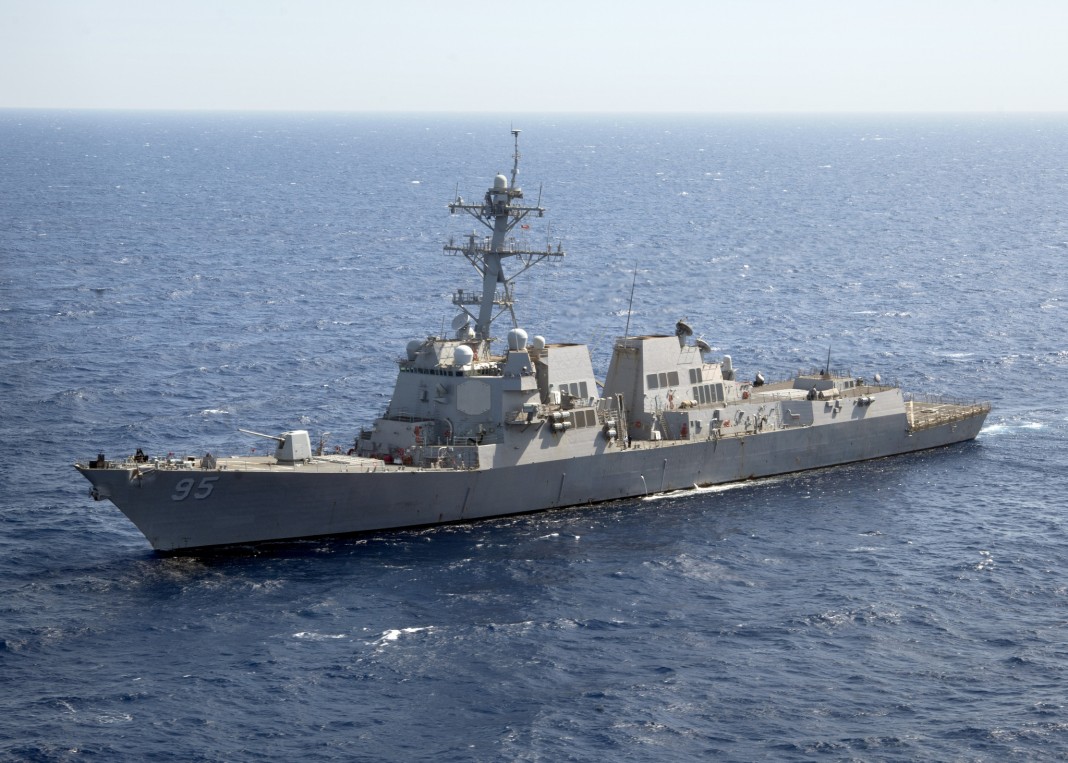 There are some intriguing new developments in the Red Sea region.
Eritrea has joined the "Islamic Coalition Against Terrorism." What is so interesting about that? Well, the list of countries in that coalition are all good friends of the United States. American arms exporters make lots of dinars selling to those friends.
So what does all this have to do with Eritrea? Well, can one say that the friend of my friend should also be my friend? Unfortunately, Eritrea and the US still do not call themselves friends. So, what is going on?
When it comes to the strategic strait known as Bab El Mandeb, at the mouth of the Red Sea, the US has only one acknowledged "friend", the Republic of Djibouti. At Camp Lemonier in Djibouti, about 2,000 American military personnel carry out all sorts of special operations aimed at "terrorists", mainly al-Shebab hanging out in Somalia.
There are also French military stationed in Djibouti who do air and naval operations. The main interest of the French in that region is the protection of its two pieces of French territory in the Indian Ocean, Réunion and Mayotte (Comoros).
All that is very cozy, but the Republic of Djibouti is not a stable country. The politics there are deeply ethnic and corrupt. The only element that keeps the country together is the presence of the former colonial power, France. Lately, relations between France and Djibouti have been frayed because a French magistrate was murdered there. On top of all this, the Chinese have recently announced that they have leased some space in the harbor of Djibouti to create their own "logistics" port. I have the feeling that this development makes both the French and American military contingents in Djibouti a bit jittery.
What it all comes down to is that three countries have put all of their Red Sea eggs in one basket, namely unstable Djibouti, also known as "Somalia East."
Who is the third country with all of their Red Sea eggs in "Somalia East?" That is Ethiopia, of course.
With a modernized rail connection through Djibouti port, and with the imminent completion of an oil products pipeline starting in Djibouti, Ethiopia is becoming totally dependent on Djibouti for its imports and exports. Ethiopia is thereby violating "Cohen's Law on landlocked countries." That law says: "Landlocked countries should never become trapped into a single entrance and exit port in another country."
Look at other African countries in similar circumstances. They almost all have two or more outlets to the sea in neighboring countries. The Republic of Niger can utilize Cotonou (Benin) or Lomé (Togo). The Republic of Mali can utilize Abidjan (Côte d'Ivoire) or Dakar (Sénégal). The Republic of Zambia can utilize Maputo (Mozambique) or Cape Town (South Africa).
The more Ethiopia spends borrowed money on infrastructure linked to Djibouti, the more precarious their economic future becomes. As we all know, Ethiopia has an alternate export-import option in two ports in Eritrea, Masawa and Asab. But Ethiopia and Eritrea are not speaking to each other.
Ethiopia and the US are in the same boat. They both have strategic interests in the Red Sea region, and they both have all of their eggs in the Djibouti basket. There is a simple solution for both. Normalize relations with Eritrea.
One of the many negative results of the 1998-2000 Ethiopia-Eritrea war has been the total cut off of economic relations between the two countries. This has caused a significant drop in Eritrea's GDP, thereby exacerbating the flight of young Eritrean man looking for a way to make a living. A restoration of economic relations would not only increase job opportunities in Eritrea, it would reduce the number of Eritrean refugees in Ethiopia itself.
The United States, of course, would find Eritrea to be an excellent friendly platform for observation and operations east of the Red Sea, a very volatile sub-region. The reduction of Eritrea's economic migrants would also benefit the main recipients in southern Europe.
One final observation. Why is the United States stupidly denying the UN Security Council's consensus to lift UN sanctions on Eritrea? If the US can agree to lift UN sanctions on Iran – which practically chants "death to America" when it wakes up in the morning – why can't the US agree to lift sanctions on Eritrea that isn't doing anything to annoy the US? Shame!