Eritrea & The Migration Machine
Selam Gebrekidan | 24 Feb. 2016 | REUTERS
A brother's duty: One man's effort to shepherd his brother into Europe sheds light on the multi-billion-euro smuggling networks that are fuelling Europe's migrant crisis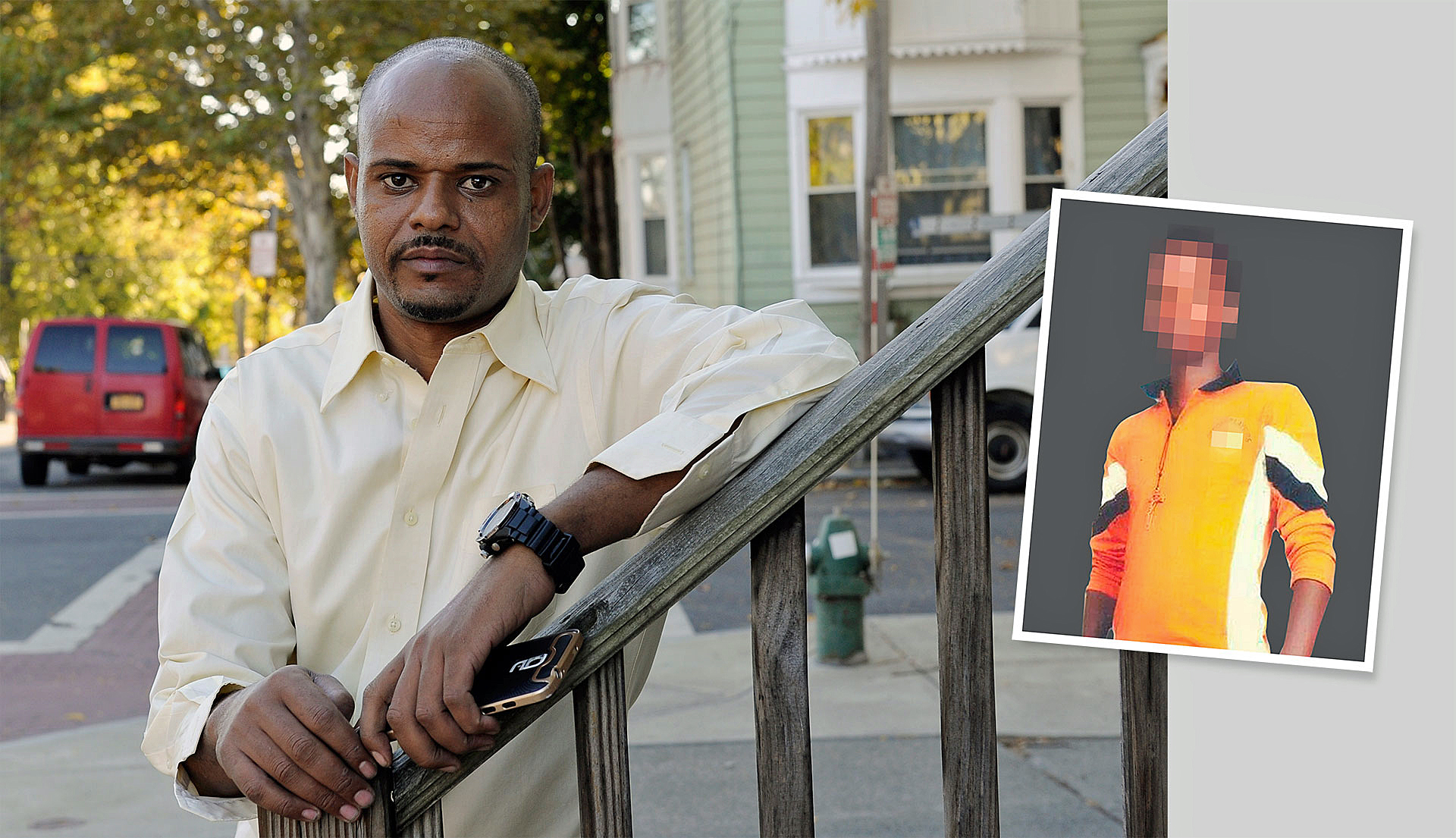 ROME – One Tuesday night in June 2015, Tesfom Mehari Mengustu, an Eritrean delivery man in Albany, New York, got a call from a number he did not recognise. On the line was Girmay, his 16-year-old brother.
Girmay was calling from Libya. He had just spent four days crossing the Sahara. God willing, he said, the men who had smuggled him through the desert would get him to the capital city of Tripoli within days. After that, he would cross the Mediterranean for Italy.
"Europe is within reach," Girmay told his brother. But he needed money to pay for the next leg of his journey.
Tesfom, 33, was less enthusiastic. Four years earlier, he had paid $17,000 in ransom to free another brother who had been kidnapped crossing Egypt's Sinai desert. On another occasion, he had sent $6,000 to a smuggler holding his sister hostage in Sudan. War-torn Libya, Tesfom knew, was particularly dangerous. That April, Islamic State militants there had executed 30 Ethiopians and Eritreans and posted the videos online.
Of those lucky enough to survive the desert trek, many never make it to Europe.
"You will either drown in the sea or die in the desert," Tesfom had already warned his little brother. "Or worse still, someone will slaughter you like a lamb on your way there. I can't let you do this to our mother."
But Tesfom also knew his hands were tied. Girmay might be tortured by smugglers if he didn't pay. He agreed to send the money and told his brother to call back with instructions. For weeks, none came. The phone Girmay had used went dead. By mid-July, a few weeks after Reuters began tracking Girmay's odyssey, Tesfom doubted he would ever see his brother again.
Tesfom's months-long effort to shepherd his brother into Europe — via payments that spanned at least four countries, three different bank accounts, and the use of three different kinds of money transfers — reveals the inner workings of the multi-billion-euro smuggling networks that are fuelling Europe's migrant crisis.
Europol, Europe's police agency, says people-smuggling may have generated between $3 billion and $6 billion last year. Most of the money for passage is raised and transferred by migrants' and refugees' relatives around the world.
The smuggling rings exploit captive consumers thousands of miles apart – migrants on a quest for freedom or opportunity, and their families back home and in the West, who are willing to pay to ensure their loved ones make it.
Interviews with nearly 50 refugees, two smugglers and European prosecutors – as well as a review of documents released by Italian and European Union authorities – detail a sophisticated system built on an elaborate chain of dealers in Africa and Europe. The business relies on a trust-based exchange to transfer money without inviting scrutiny. Smugglers offer enticing group deals, such as one free crossing for every 10. During the summer's high season, prices soar. A single boat crossing on the Mediterranean cost $2,200 per passenger in August, up from an average $1,500 a year earlier, according to refugees' accounts.
Governments and law enforcement officials across Europe are trying to stop the smugglers. Europol says it and its partners have identified nearly 3,000 people since March 2015 who are involved in the smuggling trade. Italian police alone have arrested more than two dozen people whom prosecutors in Palermo believe helped organise thousands of boat trips between Libya and Sicily.