Burkina Faso's ex-president becomes citizen of Ivory Coast
Ivory Coast said on Wednesday it has granted citizenship to Burkina Faso's former president Blaise Compaore, potentially dashing hopes he could be extradited to his neighboring native country for his role in a high-profile murder case.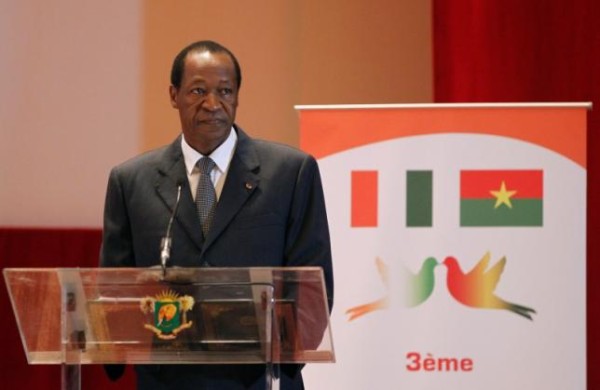 Burkina Faso issued an arrest warrant against Compaore in December for the murder of former president and military leader Thomas Sankara, who was assassinated 30 years ago in a case that has famously gone unsolved.
The body of Sankara, sometimes called "Africa's Che Guevera", was exhumed in 2015 and an autopsy found it to be riddled with bullets. The naturalization decree, published in the Ivory Coast's official journal for January, accorded Compaore and his son Paul Francois Ivoirian citizenship.
"It is a sovereign naturalization decision that took place," said Affoussiata Bamba, the government spokeswoman. "It is not necessary to judge what will come next." Ivory Coast's constitution forbids extradition of its citizens, according to a high-level jurist.
Former Ivoirian president Laurent Gbagbo is currently standing trial at The Hague for crimes against humanity under an agreement signed with the International Criminal Court but Ivory Coast has no such arrangement with its neighbor.
Burkina Faso and Ivory Coast share historical and colonial ties. When popular protests ousted Compaore after 27 years in power in October 2014, he fled to Ivory Coast, of which his wife is also a citizen. Ivory Coast recently extradited three Burkinabe soldiers who had been sought in connection with a failed coup d'etat last September.