South Sudan opposition forces allowed back into capital: monitor
Troops allied with South Sudan's Riek Machar, the former rebel leader and rival to President Salva Kiir, will deploy to the capital in March, a regional peace observer said, bolstering a fragile peace accord that ended two years of fighting.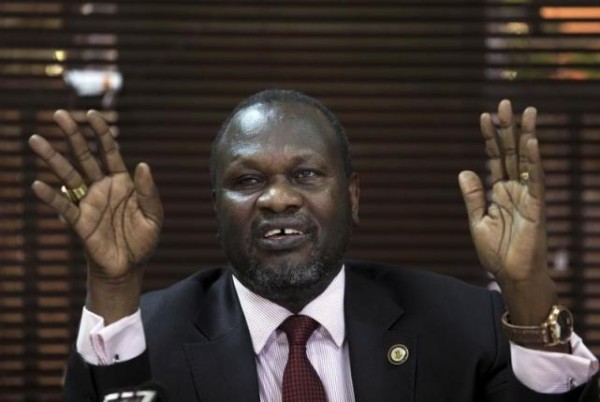 It will be the first time Machar-allied troops will be deployed in Juba since December 2013, when a row between Kiir and his sacked deputy quickly descended into a civil war that often ran along ethnic lines.
Both sides, under pressure from Washington, the United Nations and other powers, signed an initial peace deal in August, and agreed to share out ministerial positions in January.
But that deal has broken down repeatedly, and a U.N. report last month said both leaders qualified for sanctions over atrocities in the conflict. However, earlier this month, Kiir gave Machar his old job back as deputy leader, raising hopes of a breakthrough after months of troubled negotiations and failed ceasefire agreements.
In a meeting late on Tuesday, signatories of the deal agreed that 1,370 troops from Machar's SPLM-IO group will be deployed in Juba starting March 1, according to Festus Mogae, chairman of the Joint Monitoring and Evolution Commission (JMEC).
"It was agreed that we will bring first and second stages together and therefore bring 1,370, including 700 of the police, to Juba… as a compromise," Mogae told reporters in Juba. A spokesman for Machar confirmed he is expected to return to Juba during "the first week of March."
Kiir sacked Machar as vice president in 2013, exacerbating a political feud that erupted into fighting between soldiers loyal to both men in Juba.
The fighting has so far killed thousands and displaced 2.3 million people since late 2013. The war has also devastated South Sudan's economy, slashing the oil production that funds most public spending.
U.N. Secretary General Ban Ki-moon is due to visit South Sudan on Thursday and hold talks with Kiir.
Related Coverage