Struggling Egypt looks across the Sahara to Africa's rich potential
Dianna Games | 29 February 2016 | BUSINESS DAY
THE tourist town of Sharm el Sheikh in Egypt is battling to keep the doors of its hotels and restaurants open. The millions of tourists who normally patronise this picturesque town, which sits between the Red Sea and the Sinai Desert, have dwindled to a trickle after the crash of a Russian airliner with 224 people on board shortly after take-off from this popular holiday resort in October.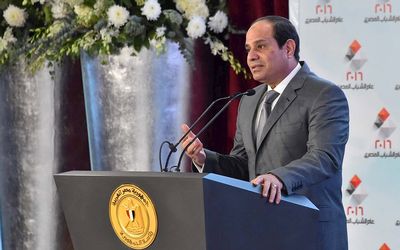 Not only are jobs and businesses at stake, the plunge in tourist dollars has exacerbated a serious foreign currency crisis. Tourism contributes about 13% to Egypt's gross domestic product, and at its peak in 2010, the industry hosted nearly 15-million visitors.
The ailing town was given a boost earlier this month by the arrival of up to a thousand visitors for the Africa 2016 conference, an Egyptian government event designed to revitalise ties with the rest of Africa. Its secondary role was presumably to show the world, or Africans at least, that it is safe to travel there, with Egypt's President Abdel Fattah el-Sisi hosting four African presidents (from Nigeria, Equatorial Guinea, Gabon and Sudan) and Ethiopia's prime minister. The event was incident free but security was tight.
Sisi, battling with the economic legacy of political upheaval, wants to increase trade and investment with African countries. This month's event follows the launch of the Tripartite Free Trade Area, linking three major regional economic trade blocs, at the same venue last year, signalling a real determination to exploit the African market.
While Sisi spoke of the close ties between Egypt and Africa, the age-old question was raised about whether Egypt, along with other countries in North Africa, considers itself to be African, given its closer alignment with the Maghreb region and Europe. However, Egypt has been a member of the Common Market for Eastern and Southern Africa (Comesa) since 1998.
Its companies have invested $8bn in African countries to date in sectors including construction, transport, telecommunications, agribusiness and mining. Egypt, as one of the most sophisticated economies in Africa alongside SA, has a trade balance with the rest of Africa in its favour. In 2014, exports to Comesa states were $2bn and imports only $700m.
SA is not among Egypt's top five trading partners in Africa, but this may change with the launch of the Tripartite Free Trade Area, which will provide a critical Cape to Cairo trade link.
Egypt's new interest in Africa is not necessarily good news. The country is aggressive in its trade strategy, while being prone to using nontariff barriers to protect its own industries. For example, East African producers have succeeded in obtaining extra protection from Egypt's subsidised exports for their domestic products under the new free trade area until next year.
Egyptian-African trade represents just 6.5% of Egypt's total trade volume. This indicates the size of the opportunity with the rest of Africa that Egypt is obviously keen to exploit now that its politics have become more settled. Sisi's human rights record is not in his favour, but this may not be an issue on a continent with serious problems of its own in this regard. However, he seems to be a man on a mission when it comes to the economic fortunes of his country.
His pet project, the $8.2bn Suez Canal expansion project, was completed in a third of the scheduled time. He now hopes to double trade with other African states in the next five years to $10bn.
Talk of Africa's economic powers tends to focus on Nigeria and SA, and often Kenya. But Egypt's focus on increasing its status in Africa may change the playing field on the continent in the not too distant future.
• Games is CEO of Africa @ Work