Islamic State files leak: The 'good British Christian' who turned to jihad
Raf Sanchez and Camilla Turner | 10 Mar 2016 | THE TELEGRAPH
The full story of Fasil Towalde's short life can be told for the first time after his Isil recruitment forms and those of thousands of other fighters were leaked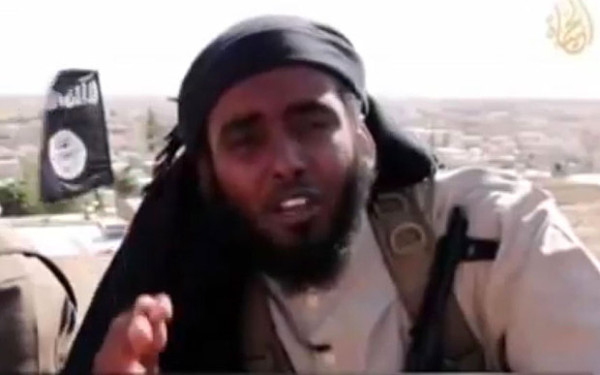 A British jihadist killed while fighting for Isil in Syria was a "good Christian boy" who fell in with a gang and turned to radical Islam inside a UK prison, his mother has said.The full story of Fasil Towalde's short life can be told for the first time after his Isil recruitment forms and those of thousands of other fighters were leaked.
The trove of information on 1,763 jihadists includes details of 16 British fighters and sheds light on how they travelled from the UK to join the so-called caliphate.The files reveal that the true name of the Isil fighter known by the nom de guerre Abu Abdullah al-Habashi was Fasil Towalde, a 21-year-old student from Camden in north London.His mother, Himan Haile, confirmed in a tearful interview with The Telegraph that her son had been raised a Christian and grew up in London after the family fled violence in their native Eritrea.
"Fasil was not too much good, not too much bad. In my home he was a nice boy," Mrs Haile said. He was arrested during the London riots and later fell in with a gang and converted to Islam in prison, she added. "I am Christian, I go to church. My child is a church boy. The bad thing is Islam," she said.
He disappeared in late 2013 and Mrs Haile called the police after three days without contact. By then it was too late and Isil records show that on December 28, 2013 he crossed from Turkey into northern Syria. On the Isil registration form, which consists of 23 questions, he wrote down his mother's first name and her street address in Camden. Eleven months later he was killed as Isil forces fought Kurdish troops for control of Kobane, a Syrian border town.
"He died for what? I don't know. Every day I cry, in the morning, in the night," his mother said. Of the 16 British jihadists whose files were leaked, at least five are believed to have been killed in the last three years. More than 70 Britons are estimated to have been killed in Syria and Iraq in total.
Among the dead were four members of a group of jihadists from Portsmouth who styled themselves as the "Britani Brigade Bangladeshi Bad Boys". The files show Ifthekar Jaman was the first to arrive in the so-called caliphate and was registered as a fighter on May 9, 2013 – one day after his 23rd birthday. He was accepted into Isil after being recommended by another jihadist known as Abu Osama Somali.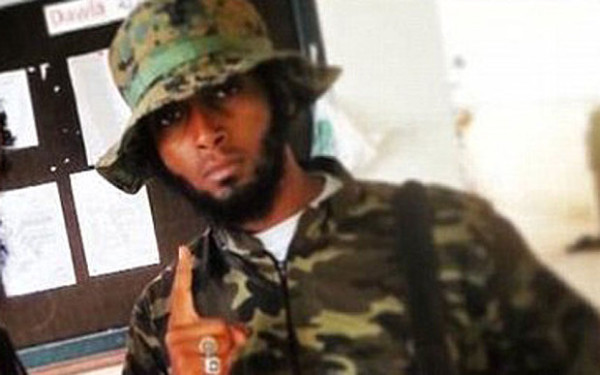 Six months later, the former Sky call centre worker had been given his own nom de guerre, Abu Abdurrahman al-Britani. When his four friends arrived in Syria they were able to list him as a "reference" on their registration forms.
Jaman and three of the others are now dead. The fifth member of the group, Mashudur Choudhury returned to Britain and was imprisoned after being convicted of terror charges. The 23-question registration form tries to assess how valuable the new recruit could be to the terror organisation and asks if volunteers have any previous experience in jihad.
None of the British fighters had any past experience, unlike some of the Arab and Russian jihadists who had fought in previous conflicts in Chechnya or Afghanistan. The forms also ask about the volunteers level of education both in secular studies and in the intracies of sharia law. While several of the British jihadists had university degrees, all of them were listed as having only "basic" understanding of Islamic jurisprudence.
Saudi volunteers, who grew up versed in Islamic law, are given high marks for their understanding of sharia. The recruits were asked what role they wanted to play and nearly all opted to be fighters. Only one, Muhammad Jackir, appears to have volunteered to be a suicide bomber.
Jackir, from London, is among the youngest British jihadists and was just 18 when he entered northern Syria in December 2013 through a border point the jihadists referred to as Atamet Abu Mansour al-Maghrebi.
He wrote down his mother's name and his father's phone number before surrendering his British passport to Isil border guards. They christened him Abu Hamza al-Britani and his fate is unknown. The files also include details of the recruitment of Mohammad Azzam Javeed, an engineering student from who Manchester who was 19 when he reached Syria in October 2013.
Like customs officials in regular countries, the Isil border guards demanded to know where else he had visited before reaching Syria. He said that he had been to Pakistan, earning himself the nickname Abu Yahya al-Pakistani. He volunteered to be part of a special Isil unit that carries guns but also uses suicide bomb vests.
Javeed went missing in early 2014 and is believed to have been killed alongside another British jihadist. His older brother, Jamshed Javeed, a science teacher at the Sharples High School in Bolton, planned to join his brother in Syria.
His family begged him not to go but when he refused they secretly recorded him talking about his plans for jihad. The recording was passed onto police and the older Javeed was jailed for six years.
FAQ: Islamic State (Isil, Isis, Daesh)
What is Isil?

An Islamic extremist group controlling territory in Syria and Iraq

What is it called?

In the West, the group is usually known as Isil (Islamic State of Iraq and the Levant) or Isis (Islamic State of Iraq and Syria). In June, the militants said they wanted to simply be called Islamic State in recognition of the self-declared caliphate 

What about 'Daesh'?

Daesh is an abbreviation Dawlat al-Islamiyah f'al-Iraq wa al-Sham, and is the derogatory name used by many Muslims for Isil. Following the Paris attacks, the French government is now using this term 

What are its aims?

A worldwide Islamic caliphate – a religious government – without borders

What terror attacks has it carried out?

Isil has claimed responsibility for the Paris attacks of 13 November 2015, the explosion of a plane travelling from Egypt to Russia, and the individual killings of Western hostages, including James Foley and Alan Henning

How is the group funded?

Looting, extortion and the possession of oilfields providing an estimated £1.8m in revenue per day

How much territory does Isil control?

An area of the Middle East that is roughly the size of Belgium

Where is it based?

Isil's HQ is understood to be in the city of Raqqa, Syria