International justice for crimes in Africa must be prioritised
Wire Staff | March 18 2016 | Business Day
SOME of the most horrific crimes known to humankind have taken place fairly recently in countries like Burundi' South Sudan' the Democratic Republic of Congo' Kenya and Zimbabwe' and many Africans continue to pay for a lack of justice with their lives' their futures and their basic human rights.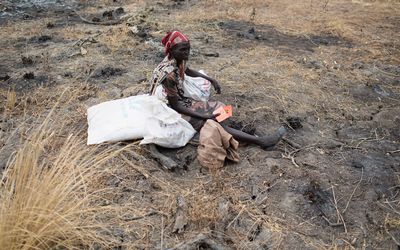 There can be no doubt that Africa must have justice for international crimes. What form this justice takes' and whether it is meted out in national' regional or international courts' is something the continent must decide and act upon' an Institute for Security Studies (ISS) seminar in Addis Ababa heard on Thursday.
Representatives from the African Union (AU)' the diplomatic community' various African states and civil society who attended the seminar examined how international criminal justice can thrive in Africa.
"The domestic system must take primacy. How can you ensure domestic systems that guarantee accountability? That must be the focus'" said Prof Vincent Nmehielle' legal counsel and director for legal affairs of the AU Commission.
He added that there was a tendency to oversimplify the African situation and the matter of immunity for heads of state. "Prosecuting heads of state has immense practical concerns for peace' security and stability."
Jemima Njeri' a senior researcher at the ISS' agreed. "Africa cannot afford not to have international criminal justice' but there is more to this than debate around the ICC'" she said. "For this reason' more needs to be done to rid the continent of impunity through domestic responses."
Political barriers and other challenges continue to hinder accountability for international crimes — which include genocide' war crimes and crimes against humanity. Yet' Africa had come a long way through various initiatives' delegates heard.
Developments at the International Crimes Division of the High Court of Uganda' Extraordinary African Chambers in Senegal' the proposed hybrid courts in states such as South Sudan and Chad' and the protocol expanding the jurisdiction of the African Court of Justice and Human Rights and domestic laws, further showed that there was still hope for international justice in Africa.
However' these were initiatives that needed to be strengthened. If domestic responses were to achieve that' constructive engagement was needed between African states' the AU' the ICC and the global community.
"We need to have real' sincere and serious dialogue about working together'" said Dr Salah Hammad' senior human rights expert at the AU department of political affairs. "The role of the ICC must be very clear as one that complements and supports national systems in Africa' to ensure it serves as a court of last resort' not first instance."