Congo ex-vice president guilty in landmark ICC war rape ruling
THE HAGUE | Thomas Escritt | Tue Mar 22, 2016 | Reuters
Democratic Republic of Congo's Jean-Pierre Bemba became the highest-ranking politician convicted by the international war crimes court on Monday, when it judged him responsible for a campaign of rape and murder in Central African Republic.
Bemba, who served as vice president from 2003 to 2006, failed to discipline or restrain his Movement for the Liberation of Congo (MLC) soldiers as they rampaged through the neighboring country in 2002 and 2003, the International Criminal Court's presiding judge, Sylvia Steiner, said.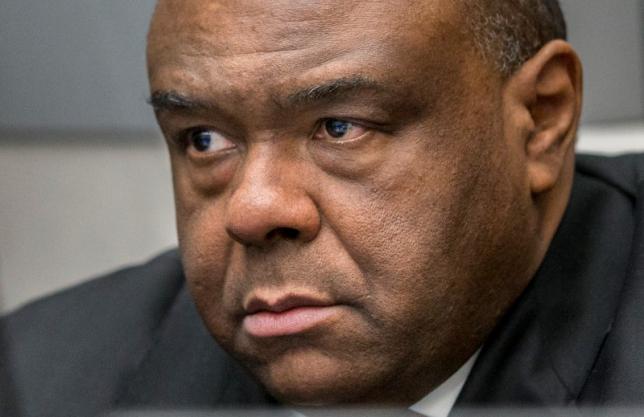 The case is the first in which the ICC has found a high official directly responsible for the crimes of his subordinates, as well as the first to focus primarily on crimes of sexual violence committed in war.
"MLC soldiers by force knowingly and intentionally invaded the bodies of the victims by penetrating the victims' anuses, vaginas or other bodily openings with their penises," said Steiner, reading from an unusually graphic judgment.
United Nations human rights commissioner Zeid Ra'ad Al Hussein welcomed the verdict as a step toward eradicating "the horrendous sexual crimes which have blighted the lives of so many women." Steiner ordered that Bemba be held in custody pending sentencing at a later date.
Dressed in a suit and a maroon tie, he at times shook his head vigorously as Steiner read through the litany of charges, and he is expected to appeal his conviction. That process could take several years.
HALF-HEARTED ATTEMPTS
Originally a rebel force in Congo's Northwest, the MLC is now the country's second-largest opposition party, and Bemba retains a significant following in the West. His supporters had hoped he would return home to help unblock a political stalemate.
ICC judges said Bemba had punished some low-ranking soldiers for crimes and ordered inquiries into allegations of misconduct, which included raping girls as young as 10. But those attempts were half-hearted at best.
MLC soldiers had pillaged to supplement their meager wages during the intervention in support of Central African Republic's then-President Ange-Felix Patasse, who was eventually deposed by rebels led by his successor, Francois Bozize.
"The verdict is satisfying but comes too late. Some of the victims of Jean-Pierre Bemba's men are dead now … He must pay, because he's guilty. But the victims must be compensated," said Jean-Pierre Boga, a teacher in Central African Republic's capital Bangui.
Bemba's supporters in Congo, meanwhile, reacted indignantly to the verdict.
"He did something about this, but they said it wasn't enough," said Eve Bazaiba, secretary-general of the MLC outside the courtroom. "How could he do enough? He was just one person!"
In Congo's capital of Kinshasa, hundreds were packed into the party's provincial headquarters. "We are very disappointed (at the news). We don't even have the strength to return home," said one supporter, 23-year-old Tresor Tshinyama.
The son of a businessman who became rich during years of close association with former Congolese dictator Mobutu Sese Seko, Bemba founded and helped finance the MLC. He entered government under current President Joseph Kabila in 2003 as part of a power-sharing deal that ended years of civil war.
A November election to replace Kabila, who defeated Bemba in a 2006 run-off but is barred by the constitution from standing again, looks likely to be postponed amid accusations that the president is trying to cling to power.