ElBaradei removed from Nobel winners list in primary-school books
Mon, 21/03/2016 | Egypt Independent

The name and photo of former vice president Mohamed ElBaradei has been removed from a list of Egyptian Nobel laureates in fifth-grade textbooks, independent newspaper Al-Tahrir has revealed.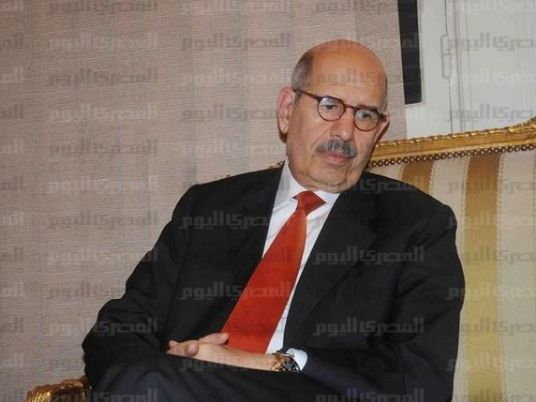 ElBaradei, who has often criticized the government of President Abdel Fattah al-Sisi via social media, was removed from a list including late President Anwar al-Sadat and renowned physicist Ahmed Zewail.
El-Baradei, who won the Nobel Peace Prize in 2005 as director of the International Atomic Energy Agency, left office as vice president in the interim government that followed the ouster of former president Mohamed Morsi in 2013. He resigned in an apparent protest at the bloody crackdown on Morsi supporters as they conducted sit-ins in Cairo.
Speaking to ONtv on Monday, Bashir Hassan, a spokesperson for the education ministry, refused to directly confirm the omission, only stressing that "nobody can tamper with history" and promising that the ministry would investigate the development.
However, independent daily Youm7 quoted an unnamed ministry official as saying that the removal of ElBaradei's name was requested by parents and teachers due to his "hostile, anti-government comments" and also to "avoid any distraction or disputes among the students."
Since the ousting of former President Hosni Mubarak in a popular uprising in 2011, there have been numerous allegations of politicized exam questions and syllabus changes in Egyptian schools.