Kenyatta address cut short by whistling MPs
Duncan Miriri and George Obulutsa | April 01 2016 | Business Day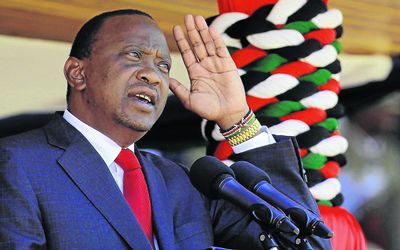 WHISTLING by opposition legislators forced Kenya President Uhuru Kenyatta to interrupt the country's annual state of the nation address on Thursday, obliging the parliamentary speaker to restore order. Kenyatta cut short his address moments after he started, when the loud whistling began.
The interruption was the first of its kind since early 2008, when parliament was disrupted by shouting and heckling after a disputed presidential election in December 2007. Opposition parliamentarians had earlier indicated they were considering showing their displeasure with Mr Kenyatta's government by disrupting his speech.
His administration, which took office in April 2013, has been plagued by allegations of mismanagement. Speaker Justin Muturi ordered security to remove the opposition representatives who were orchestrating the disruption.
Mr Kenyatta resumed the speech, which was broadcast live on television, after a delay of about 25 minutes.