Sowing the Seeds of a Farm Boom in Africa
Alan Bjerga | March 31, 2016 | Bloomberg
Big Ag takes on problems like climate change and food spoilage.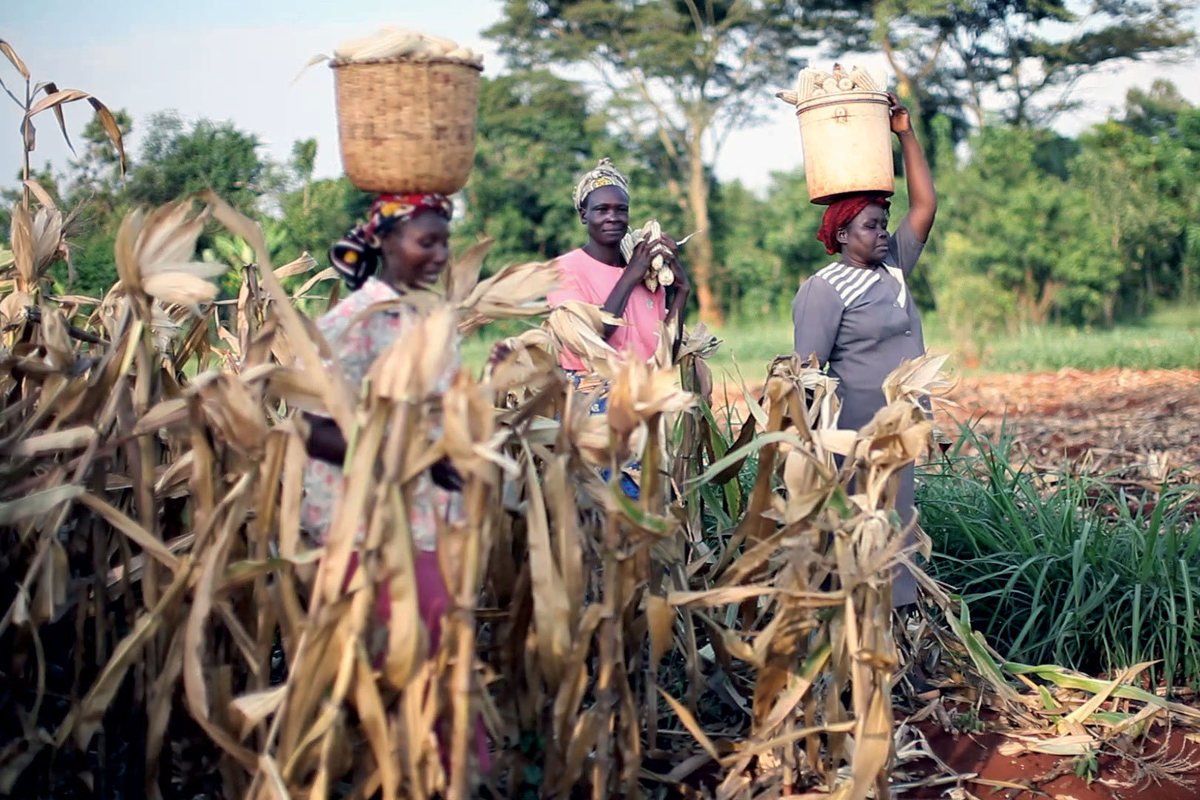 The 48 countries that make up sub-Saharan Africa have increasingly acute food needs as climate change turns the region's growing seasons more arid. The drought now devastating southern and East Africa, which threatens 50 million people with famine, is just the start, climate forecasters say. The World Bank projects that, given present trends, about 40 percent of the land used to grow corn in sub-Saharan Africa will no longer be suitable for current varieties by 2030.
Monsanto says it has part of the solution. On small plots of land in Kenya, Mozambique, South Africa, Tanzania, and Uganda, the company—in collaboration with, among others, the Bill & Melinda Gates Foundation—is testing corn varieties that hold up better against dry weather and insects. Monsanto's Water Efficient Maize for Africa project is as much about doing well as it is about doing good. "The long-term growth has to be looked at as a business opportunity," says project director Mark Edge, whose work involves hybrid seeds rather than the genetically modified varieties Monsanto produces, which are controversial on the continent. "The short-term challenge is creating the market and understanding what investments can do that," he says.
China has been driving global food trends for almost two decades, and Indian diets are beginning to move world markets. But the biggest long-term payoff for agribusiness may be in Africa. Its population is set to more than double by 2050, to 2.5 billion, according to United Nations projections.
Monsanto rival DuPont, which is bigger in Africa, has its own Advanced Maize Seed Adoption Program to shift farmers toward hardier seed varieties. Cargill, the world's biggest grain trader, last year expanded an animal-feed facility in South Africa. Olam International, among the world's largest food traders, is boosting its investments in branded foods, including Tasty Tom tomato paste and Pearl biscuits. Agco, the world's third-biggest maker of farm machinery after Deere, is developing small, solar-powered cooling facilities—a huge need in Africa.
The raw ingredients for an agriculture boom are in place. Africa has the world's most unused farmland. Crop yields badly trail those in the developed world but could be improved quickly with better seeds and fertilizers. "We see clear potential for Africa to feed its vibrantly growing population," says Tim Bodin, an economist for Cargill.
Generations of subsistence farming have left soil depleted of nutrients. Howard Buffett, son of Berkshire Hathaway Chairman Warren Buffett, has called for a "brown revolution" to restore soil health in Africa as part of the more than $700 million he's pledged to combat global hunger over the next decade. The Democratic Republic of Congo and Rwanda top the list of countries where his eponymous foundation is working to improve farming practices and link growers to markets.
The region also suffers an infrastructure deficit—whether it's storage silos, properly maintained roads, or shipping terminals. Says Monsanto's Edge: "You wouldn't believe how difficult it is to transport 2 tons of grain 20 miles in Kenya," one of East Africa's more developed countries. Across the continent, the amount of grain that spoils after harvest would feed 48 million people a year.
Government rules are another obstacle to development. With global food prices at their lowest since 2009, drought-stricken African countries could ramp up imports. But in countries such as Zimbabwe, which said in February that it wouldn't accept GMO corn for food relief, regulations designed to insulate local farmers from global competition make shipments from abroad more expensive, says Maximo Torero, markets and trade director at the International Food Policy and Research Institute in Washington.
The hurdles threaten to overwhelm investment, which is why global agriculture companies say they can't fund Africa's farm boom on their own. "You need each piece of the puzzle to fit correctly," Edge says. "It's not only going to come from agricultural companies, though we are a piece of that puzzle."
Companies weighing whether to invest in Africa may be tempted to wait until higher prices justify it, rather than plowing money in now, when lower commodity prices make riskier investments less attractive. The patience of early investors will be rewarded, says Paul Schickler, president of DuPont Pioneer, the company's seed division. Agribusiness's biggest contribution is to blend global resources with regional needs, so the problem of climate change can be managed on the ground by the farmers affected by it. "You won't be able to import enough food to feed Africa sustainably," Schickler says. "We can help develop local solutions."