South Sudan's Troubled Peace
How the Peace Deal Got Stuck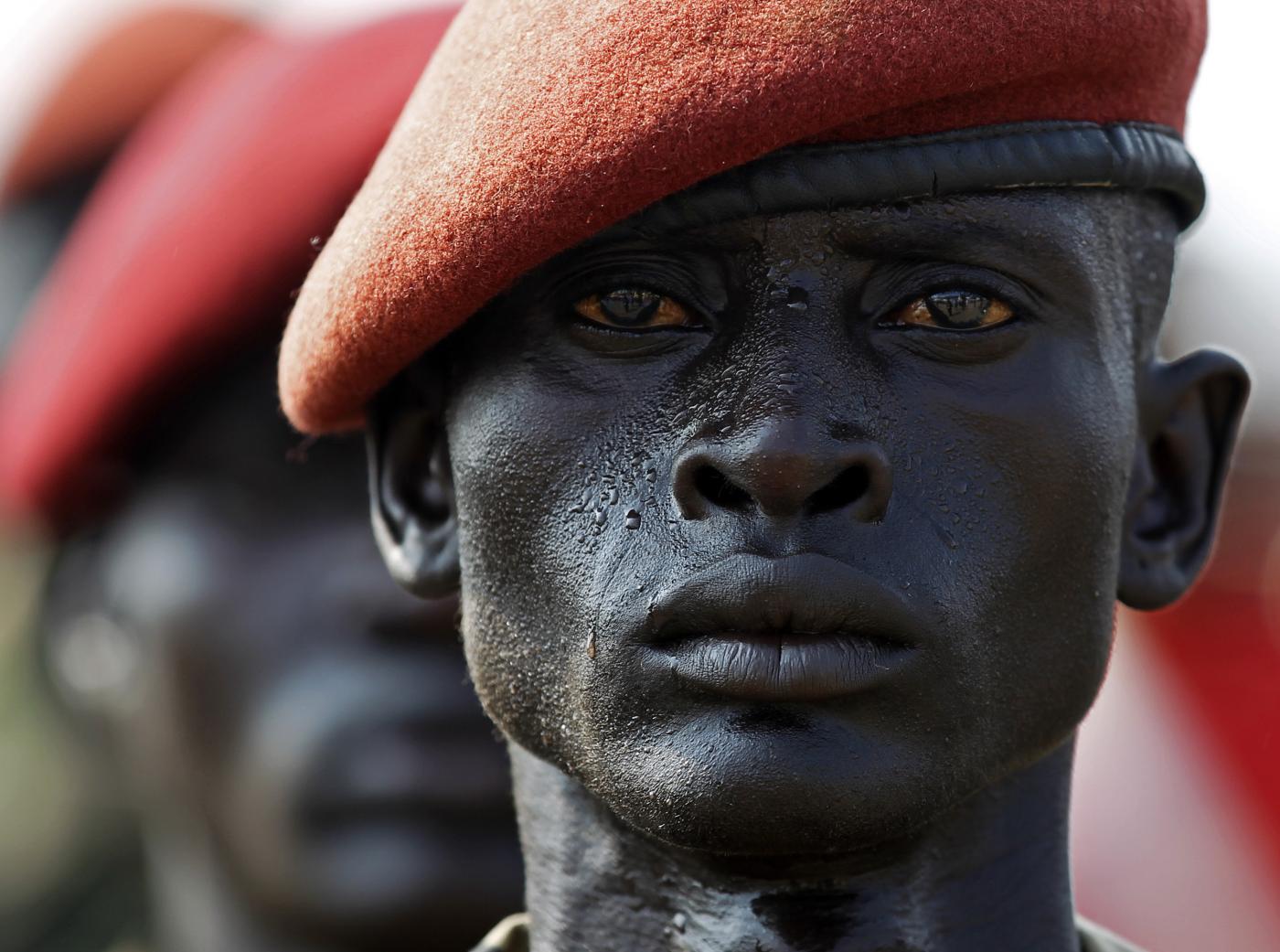 South Sudan's civil war officially ended on August 26, 2015, when the two sides signed a sweeping peace agreement that set out the framework for building a transitional unity government. But since then, the warring parties have neglected deadlines, broken cease-fires, and been accused of human rights abuses. The civil war began in December 2013 when President Salva Kiir, from the Dinka ethnic group, accused his former Vice President Riek Machar, from the Nuer ethnic group, whom he had fired a few months before, of conspiring to stage a coup. Machar denied the accusation. Kiir then demanded the disarming of all the Nuer soldiers within the presidential guard. A fight erupted among the officers, which quickly plunged the country into a bloody ethnic war. Now Kiir and Machar, who is technically the vice president again, are responsible for rolling out the peace deal. They have instead spent the last seven months mired in political games.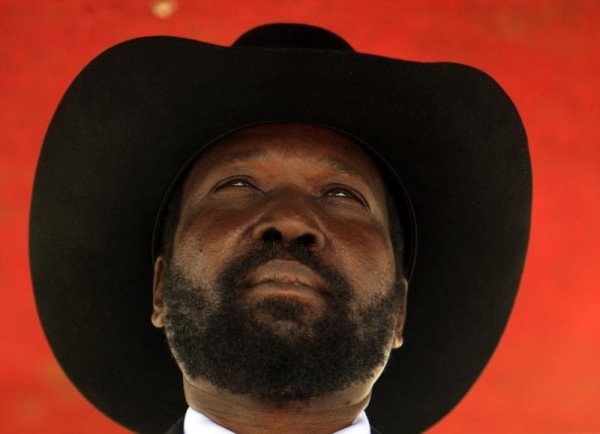 The first phase of forming the new transitional government involved building an integrated security force—made up of roughly half of Kiir's army and half of Machar's rebel fighters, the Sudan People's Liberation Movement. But the two failed to meet a January 22 deadline to launch the initial phase and Machar has yet to return to Juba, the capital of South Sudan. The reason for the delay is a dispute over a redistricting law that Kiir had passed in December 2015, which carved South Sudan into 28 regional states from its original ten. Kiir had claimed that this new law would disperse power in Juba to other parts of the country and provide the basis of a federal system of governance. But Machar argued that the law fundamentally changed the provisions for power sharing in the peace agreement, and in protest, refused to incorporate his troops. At this point, Kiir says, rescinding the law is impossible since he has already appointed governors for the new states. Machar, however, insists that Kiir should suspend the law once the two sides agree to a deployment of joint police forces to end the violence in Bor, Malakal, and other parts of South Sudan. Meanwhile, the Intergovernmental Agency on Development (IGAD), which mediated the peace talks, has declared that Kiir's law is a violation of key provisions of the peace agreement: that a federated system of power needs to be written into a new permanent constitution (South Sudan is currently operating under a transitional one) and that the current power-sharing arrangement is based on ten states.
Kiir and Machar's current maneuverings are simply the latest in their game of political one-upmanship, which had also plagued prior peace talks. In March 2015, for instance, peace talks broke down when the government and opposition forces failed to agree on several major issues concerning wealth sharing, federalism, and the status of forces. IGAD mediators had insisted that the two leaders compromise and refrain from sticking stubbornly to their old positions. But Kiir and Machar refused to heed the mediators' advice and have instead taken to accusing each other of "not wanting peace."
But the main reason why Kiir and Machar have been dragging their feet may be that the peace deal has the potential to wind up with both leaders on trial for war crimes. The agreement calls for the creation of a truth commission and hybrid war crimes court based on South Sudanese and international law to address the atrocities and crimes committed by both sides against civilians during the civil war. (It will also address crimes committed during a previous war between north and south Sudan between 1983 and 2005, before South Sudan became an independent state.)
The current conflict in South Sudan has killed an estimated 50,000 people and displaced nearly two million more, with widespread reports of mass rape and use of torture by both state and opposition forces. Since the signing of the peace agreement, there have been continued reports of abuses committed by both sides. IGAD recently reported that various terms of the cease-fire, stipulated by the peace agreement, had been violated by both parties. And in October 2015, the UN Human Rights Council dispatched a working team of 12 experts to South Sudan to gather evidence of alleged abuses. In its final report issued in March 2016, it uncovered a range of human rights violations, including rape, attacks on civilians, arbitrary arrests, and enforced disappearances, and concluded that there were "credible allegations" that the government had allied itself with militia groups that committed rape and sexual violence as they moved from village to village. These findings confirm a recent African Union Commission of Inquiry Report released in October 2015 that found that these same irregular militias had brutally attacked civilians, resorting to dismemberment and cannibalism in some cases. The report suggested that the attacks on civilians had been systematic, meaning they could be considered crimes against humanity.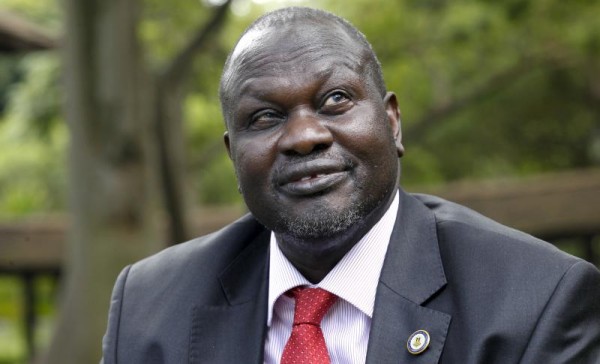 Kiir and Machar have few assurances that prosecutors will not use this evidence to pursue one or both of them. It seems likely that once prosecutors conduct their own investigations, they will put high-ranking officials and possibly both leaders on trial. So it is fair to say that Kiir and Machar have every incentive to delimit the agreement's legal scope or delay peace talks in hopes of securing more favorable terms. Their strategy for now is not to negotiate better terms or bargain for immunity, but deny any connection with the irregular militias that have committed human rights atrocities.
The peace negotiators might decide that, if the tribunals become a fundamental sticking point in the peace deal, it might be better to eliminate them altogether. Ateny Wek Ateny, a spokesman for Kiir, recently suggested a political solution can only be achieved when the leaders are free to negotiate without the threat of punishment. But that idea would only sustain a culture of impunity that continues to undermine any chances of long-term peace and national unity. That was the lesson of the last civil war between north and south Sudan, which ended in 2005 with the signing of the Comprehensive Peace Agreement (CPA) and led to the creation of an independent South Sudan in 2011. The African Union's Commission of Inquiry recently found that the CPA had failed to hold leaders accountable for war crimes and that this oversight bred an environment of mutual distrust and unresolved political grievances in South Sudan, which led to the latest conflict. In short, the failure to implement a truth commission and a war crimes court through the CPA ignored the root causes of the conflict, making another civil war nearly inevitable. Foregoing this path to justice would once again bandage the wound without healing it.
When I last visited Juba, in December of 2015, some leaders of the opposition had just returned (including Machar who would later leave for Ethiopia) to begin the first round of peace plan work. One local paper commented rather satirically on how the opposition leaders, who had been forced into the bush during the war, were now all too eager to resume their lives in the plush hotels they had once frequented. There was, in other words, a stale optimism in the air, tempered by a shared, muted concern in the streets that the leaders were simply paying lip service to the need for democratic and legal accountability. As a young Nuer woman said to me, "All of political leaders of South Sudan are simply unwilling to face the truth."
And the truth is that a failure to reach an agreement will almost certainly reignite tensions that could restart the civil war. The peace agreement, particularly the war crimes tribunals, represents the best chance to finally transform South Sudan into a functioning state. For now, Kiir and Machar must settle their differences. This will require compromising on their long-standing habit of accusing each other of sabotaging the peace deal, and implementing key provisions of the agreement in order to build trust. Above all, it will require regional and international pressures to reinforce these steps of trust-building. On February 12, 2016, for instance, Kiir took the initial step of appointing Machar as vice president. Although Machar has yet to return to Juba to be sworn in to his post, UN Secretary General Ban Ki-moon has called on Machar to head back and assume the vice presidency. For their part, the United States and the African Union need to do more to nudge Machar's return. But so far, they have focused largely on the need for sanctions and cutting off these two leaders financially. Unfortunately, this policy has only managed to reinforce the two leaders' distrust of international officials and their fear of eventually being put on trial.