African heads of state to carry 'African passport' by July
The AU is making efforts to popularise the use of a single African passport for travel across the continent.
In a bid to show solidarity and promote free movement of Africans within their region and other parts of the continent, African heads of states are to carry an African passport for the next African Union Summit to be hosted in Kigali, Rwanda, in July.
The heads of states will receive the African passport as part of the efforts of the African Union (AU) to popularise it. It is "symbolic and significant for the continent", as well as practical, because if one is carrying an African passport he or she will not be expected to apply for a visa, according to Nkosazana Dlamini-Zuma, chairperson of the African Union Commission.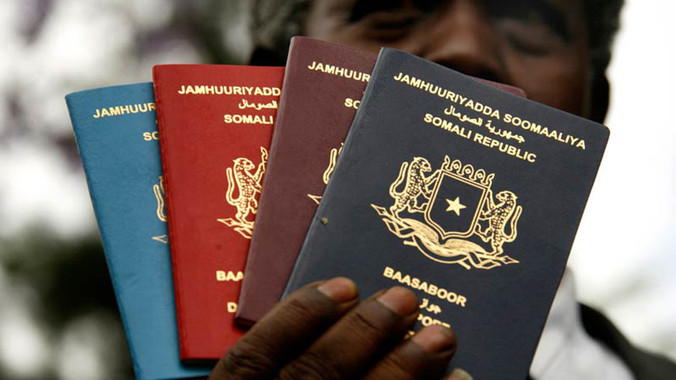 "A few of us at the AU are already using that passport within Africa and it is very useful, but we want the heads of states to carry it when they are visiting African countries to make it official and known to others as well," she said.
Free movement has shown up in continental development strategy documents since the 1980 Lagos Plan of Action and the 1991 Treaty Establishing the African Economic Community (AEC), commonly known as the Abuja Treaty.
The treaty committed African states to "adopt, individually, at bilateral or regional levels, the necessary measures in order to achieve progressively the free movement of persons, and to ensure the enjoyment of the right of residence and the right of establishment by their nationals within the community".
Automatic visas to other African countries
The chairperson also said that all African countries must grant a 30-day visa on arrival to all African passport holders. Ghana and a few other countries have already responded to that decision, "which we commend a lot", said Dlamini-Zuma.
"We also urge other countries to follow suit," she said. "Countries have said that they are going back to look at the practicality of doing their immigration regulation, but there is a decision and it is up to all of us to hold our countries to that decision so that indeed Africans can move freely amongst other African countries."
She stated several other region had a similar arrangement, such as the Economic Community of West African States (Ecowas), the Southern African Development Community (Sadc) and even the East African Community (EAC), but it was now time to broaden the scope of movement so that people could move freely inter-regionally.
Daniel Admassu, an entrepreneur who travels frequently around the continent, said that this would make doing business across Africa a lot easier.
"We have to submit a lot of paperwork, including a bank statement, and even then we have to wait for at least two weeks to get a visa in some embassies. That creates a gap between our travels and customers do not always understand," he said.