How Warren Buffett's Son Would Feed the World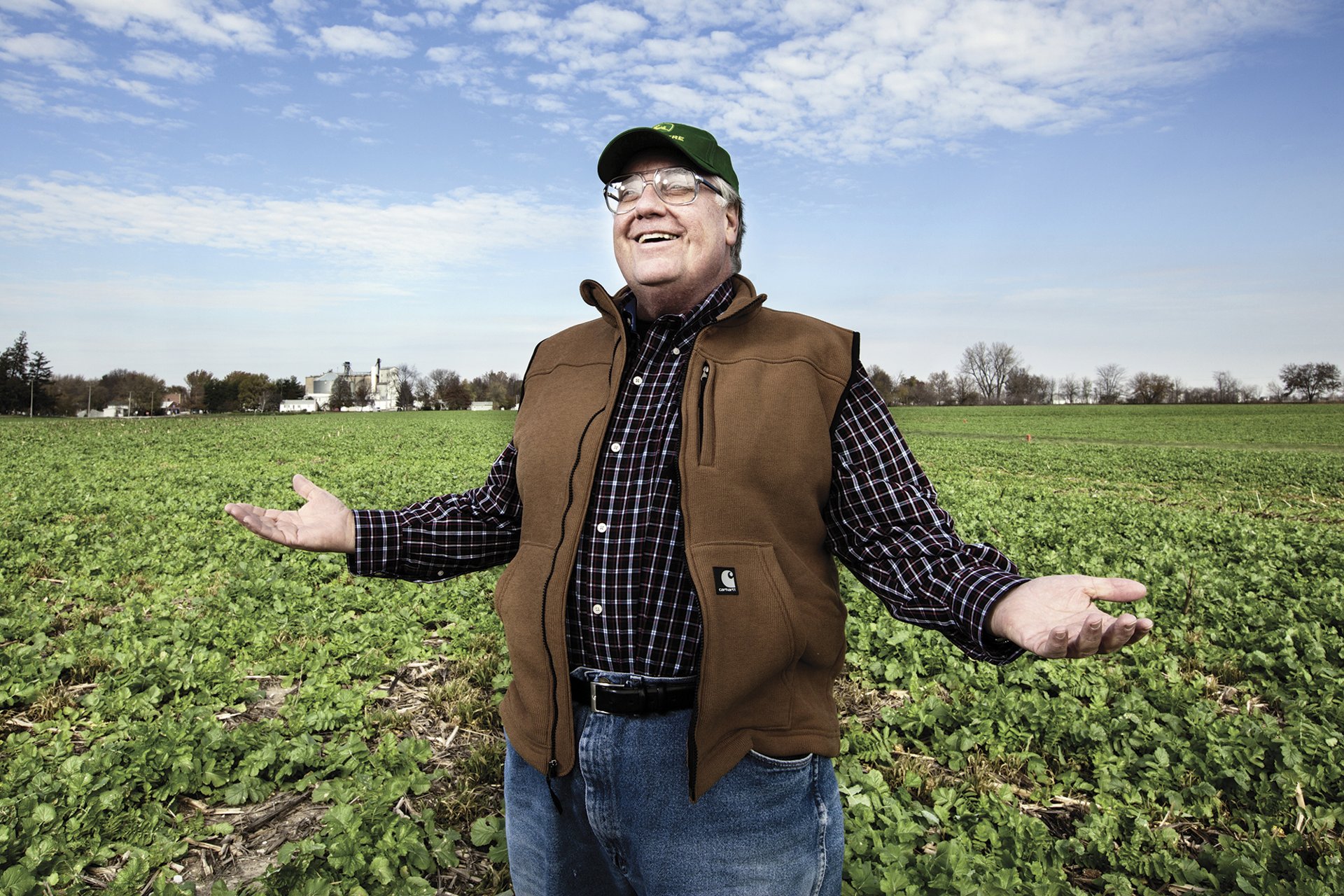 Nina Munk | May 2016 Issue | The Atlantic
Howard G. Buffett has spent most of his life as a farmer, with little financial support from his father—until recently. Now he runs a multibillion-dollar foundation dedicated to ending global hunger.
When his three children were young, Warren Buffett installed a dime slot machine on the third floor of the family's house, in Omaha, Nebraska. The objective was to convey the dangers of gambling, but it also meant the children's allowance remained in his hands. "I could then give my children any allowance they wanted, as long as it was in dimes, and I'd have it all back by nightfall," he remarked once at a Berkshire Hathaway annual meeting.
Buffett—who, despite being worth about $60 billion, has lived for 58 years in that same relatively modest house, for which he paid $31,500 in 1958—once told Fortune magazine that he intended to leave his three children "enough money so that they would feel they could do anything, but not so much that they could do nothing." He added that "a few hundred thousand dollars" sounded about right. Providing children with "a lifetime supply of food stamps just because they came out of the right womb" was "harmful," he said—"an antisocial act."
For a long time, in response to charges that he was ungenerous, Buffett argued that society was best served if, instead of giving away his money during his lifetime, he carried on compounding it, year after year, to maximize the amount that could be given away when he died. Eventually, he had a change of heart. Perhaps it was age that made the difference. Perhaps, as some people believe, it was the death of his wife, Susan Thompson Buffett, in 2004, that inspired his benevolence.Whatever the reason, on June 25, 2006, when he was 75 years old, Buffett made a stunning announcement: He would give away 85 percent of his fortune, gradually, in the form of shares in Berkshire Hathaway, the vast holding company that he controls. Buffett's pledge—valued then at $37 billion—was the largest philanthropic gift in history. As a point of comparison, Andrew Carnegie gave away $350 million, equal to about $5 billion today.The money would not be spent inscribing Buffett's name on this or that important building. Instead, most was pledged to the Bill & Melinda Gates Foundation. Some went to the Susan Thompson Buffett Foundation. The balance was pledged to foundations established by Buffett's three children: Susie, Howard, and Peter. Each would receive shares worth $1 billion at the time. None of the children had ever imagined that their father would relinquish such a sum, certainly not while he was alive.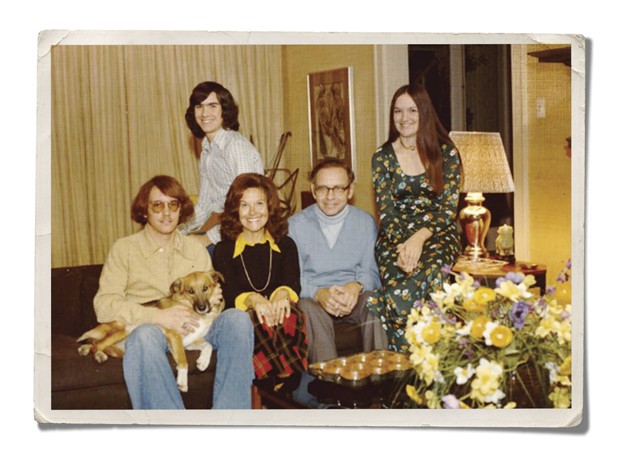 Six years later, to celebrate his 82nd birthday, on August 30, 2012, Buffett announced that he was giving roughly another 12 million Berkshire Hathaway Class B shares to each of his children's foundations. "He calls my sister up," his son Howard recalls. "He's talking to her, and he just said, 'How do you think your brothers would feel if I put another billion dollars into the foundations?' And she was like, 'Yeah, that sounds okay.' I mean, he's like that. He gets an idea, and if he likes it, he does it. So he just did it."
In total, each child received a pledge worth $2.5 billion at the time, paid out in annual installments that have ranged from $100 million to $150 million, depending on the stock price. The gift came with no conditions, beyond those governing foundations generally: that the money be used for charity. In a letter to the children, Buffett wrote simply, "I am confident you will use the money wisely, each in your own way. Love, Dad."

As a result of their father's generosity, the three Buffett children have joined the pantheon of the world's most powerful philanthropists. What all three have in common is a commitment to helping the poor, inherited from their parents. According to Warren Buffett, his family's "whole philosophy is that every human life has equal value. Once you see that, you naturally drift to helping people with limited resources. It's a joyous mission." The only measure of philanthropic success, he told me, is this: "Per dollar spent, how many people are going to have a better life?"

Buffett's oldest child, Susie, age 62, is working to improve the lives of children in Nebraska through her Sherwood Foundation. She also chairs the Susan Thompson Buffett Foundation, the third-largest family foundation in the United States, which made $420 million worth of grants in 2014, mostly in support of low-cost contraception and reproductive-health clinics. The youngest Buffett, Peter, age 58, and his wife, Jennifer, run the NoVo Foundation, which seeks to end violence and discrimination against girls living in poverty. Without a doubt, the most ambitious of the Buffett philanthropists is the middle child, Howard, 61, a commercial farmer who lives in Decatur, Illinois. His goal is to end world hunger.

I met Howard Graham Buffett for breakfast last spring at Coney McKane's American Eatery in Decatur. He was wearing what I soon learned is his de facto uniform: baggy cargo pants with an elastic waistband, dirty hiking boots, and an oversize John Deere T-shirt (nothing runs like a deere). His large, unfashionable eyeglasses were smudged. His white hair might have been cut with garden shears. Despite being the son of one of the world's richest men, he is unassuming and plainspoken; "a meat-and-potatoes guy" is how he describes himself.
Only a few days earlier, he had finished planting soybeans on the family's 400-acre farm in Nebraska. He and his 32-year-old son, Howard Warren Buffett, had worked late into the night to beat an oncoming storm, and now he was back in Decatur to survey the 1,500 acres of corn and soybeans he had planted at his farm there.He ordered French toast, sausage, and a Coke, and talked with me about his philanthropic work. Roughly 800 million people do not have enough to eat, he reminded me; in sub-Saharan Africa, one in four people is undernourished. Agricultural yields in the region are dismal, less than half the global average. Climate change has made the continent's weather more erratic, and droughts are more severe and more frequent than ever. The population, meanwhile, is growing quickly. "It's an overwhelming issue," he said, pouring syrup on the tower of French toast now before him. "If someone says, 'You can't make a dent in it,' I'd say, 'Well, you're probably right. It is pretty overwhelming.' But how do you know if you don't try?"Unlike most philanthropists I've met, Buffett doesn't pretend to have the solution to the problem he's trying to solve. But he is certain that we need new ideas. "USAID and others have been at this for decades," he said. "By now, according to projections, we should have ended hunger. So my point is, what we're doing isn't working."

On the face of it, Buffett is a study in contrasts. Like his father, he is proud of his thriftiness, which he cultivates. Yet he lives very comfortably, with all the privileges and influence accorded to the head of a foundation that has already given away more than $900 million. He's a committed environmentalist. At the same time, he's allergic to "high and mighty" activists who insist that modern agriculture is destroying the natural world. He's a Republican who drives a Ford F‑150 Raptor, owns guns, volunteers as an auxiliary deputy sheriff in Macon County, Illinois, and for several years was on the boards of Archer Daniels Midland and ConAgra Foods. For all that, he rails against multinational corporations for promoting "science based" solutions, apt to a particular setting, as global panaceas.
The big donors working on agriculture in Africa—among them USAID and the Gates Foundation and the Rockefeller Foundation—share a widely held faith in the power of science and technology to improve productivity. In large part, they have modeled their efforts in Africa on the triumph of the so-called green revolution in the 1960s, when the Indian subcontinent was saved from starvation by the introduction of modern agronomy: high-yield and disease-resistant wheat seeds, irrigation, and heavy doses of chemical fertilizers and pesticides. Buffett, however, has concluded that this model is unsuited to sub-Saharan Africa. The continent is vast: far bigger than the United States, China, and India combined, with 123 distinct eco-regions requiring diverse farming methods. It suffers from civil wars, dysfunctional governments, and a near-total lack of infrastructure (14 percent of the roads in sub-Saharan Africa are paved, according to the International Road Federation), mooting the assumptions—stability, reliable electricity and transportation, robust supply chains—that underlie modern farming. Most daunting of all, it is characterized by fragile, degraded soil. "Don't get me wrong," Buffett told me. "I'm a farmer. I know what I can get from improved seed. I know what I get from fertilizer. They're huge. But technology can't build organic matter. It can't create topsoil. It can't magically protect water quality. It's a quick fix, and Africa needs a long-term solution."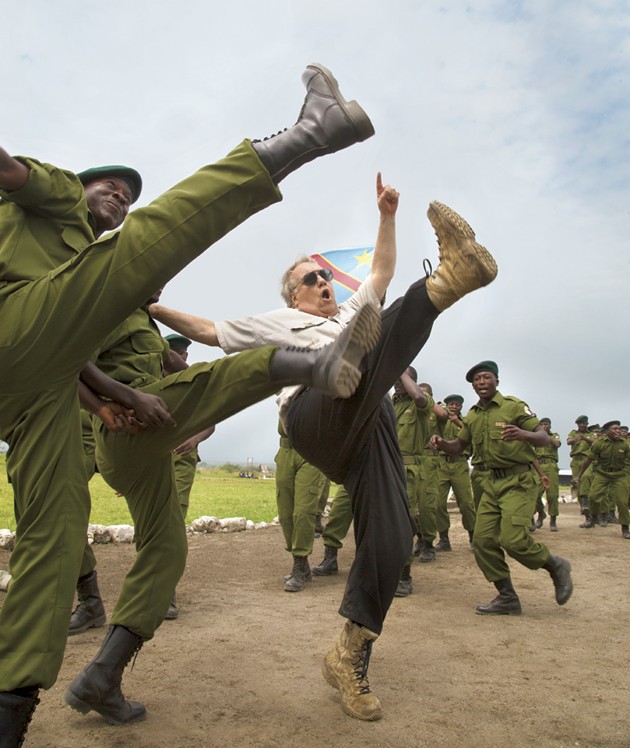 Instead of a green revolution for Africa, Buffett favors what he calls a "brown revolution," or, to quote the distinguished agricultural ecologist Sir Gordon Conway, a "doubly green revolution"—a focus on environmentally sustainable agriculture that minimizes erosion, preserves and regenerates soil, and makes the land more resilient, while also increasing yields. In contrast to the green revolution, the brown revolution is a tortoise-like approach: Its impact is gradual. Over the past decade, patiently, the Howard G. Buffett Foundation has spent hundreds of millions of dollars to identify and promote practical, low-cost methods of conservation farming—cover crops, no-till farming, locally bred seed varieties—that improve African soil quality and crop yields without chemical fertilizers and costly imported seeds. "If you take a place like Africa," Buffett told me, "where they have the most degraded soils in the world, very limited nutrients, ground that is farmed to death—literally to the point where you have to move on and farm another piece of ground—and all you're doing is throwing on synthetic fertilizer, it's like trying to put an oxygen mask on a cadaver and expecting it's going to start breathing again."
Howard Buffett was already in his 30s when he decided to become a farmer. He had dropped out of college; in fact, he had dropped out of three colleges (Augustana College, Chapman College, and finally, the University of California at Irvine). "I was going to be a lawyer, I was going to law school, I had everything planned—and then I got to college and I realized life didn't work that way," he said. "I had a lot of energy and I didn't know where to direct it. I couldn't figure out what to do, and so I tried some different things. At least I never ended up in jail." For a few years, Buffett worked as an excavator in Omaha, digging basements. Briefly, he helped cultivate cornfields in Nebraska. He was employed for a time as a packing clerk by See's Candies, one of the many companies owned by Berkshire Hathaway. He worked for a construction company. He ran for public office in Nebraska, serving on the Douglas County Board of Commissioners for four years.
Eventually, however, it became clear to him that he was happiest working the land. Farming was his true vocation; it "reassured and recalibrated him." Married, with four stepdaughters to support and a son on the way, Buffett wanted to buy a farm. But he had no capital. In 1986, when Buffett was 31, his father bought 400 acres of farmland north of Omaha for $280,000, then rented it to his son at a rate of 5 percent a year, plus a percentage of the farm's gross receipts—either 22 percent or 26 percent, depending on whether Howard's weight exceeded 182.5 pounds (he weighed about 200 pounds when his father acquired the land). "I don't mind it, really," he told a reporter at the time. "He's showing he's concerned about my health. But what I do mind is that, even at 22 percent, he's getting a bigger paycheck than almost anybody around."If Buffett started out "zigzagging through life" (to quote his father), he has since made up for lost time. From modest beginnings, his commercial farming operation now encompasses 1,900 acres in Nebraska and Illinois, with gross receipts of about $1 million. He's on Coca-Cola's board and has been chosen by his father to serve as the next nonexecutive chairman of Berkshire Hathaway, not to make investments, but to uphold the company's culture. In 2013, he wrote a best-selling book (40 Chances: Finding Hope in a Hungry World). By all accounts, the task of responsibly giving away huge amounts of money has given his life urgency. His father's gift caused him to "focus more," he told me—and to believe that by doing so, he could "maybe have some impact."Buffett's campaign to end global hunger came by way of his work as a conservationist and a wildlife photographer. In his early years as a philanthropist, he established a 6,000-acre cheetah reserve in South Africa. He supported the International Gorilla Conservation Programme. He spent a great deal of time and money fighting poachers in the Democratic Republic of the Congo's Virunga National Park. He published glossy compendiums of his wildlife photographs (Threatened Kingdom: The Story of the Mountain Gorilla was one). Before long, however, it occurred to him that the best way to protect Africa's wildlife was to improve the livelihoods of its people. "From a distance, it was easy to blame greedy poachers and corrupt government officers for the decimation of important ecosystems," he wrote in 40 Chances. "But I also saw that the people who shared these ecosystems with the endangered species were endangered themselves. Many were starving … I realized I had to shift my efforts to a more fundamental issue."
Since then, Buffett has visited 142 countries, including all 54 in Africa, to gain a firsthand understanding of poverty. He spends up to 200 days a year on the road. He's been held up, more than once, at gunpoint. He's been threatened, arrested, and detained. He's met an African warlord. As a result of an encounter with an agitated cheetah, his right forearm is scarred.To further his goals and gain support for his work, Buffett spends time with high-level government officials. He has attended the World Economic Forum, in Davos, Switzerland, and is fond of former British Prime Minister Tony Blair, whose Africa Governance Initiative he has helped fund. In 2014, Rwanda's president, Paul Kagame, spent a day learning to operate Buffett's combine in Decatur.
Mostly, however, Buffett prefers talking with the people he hopes to help. (Of Davos, he said: "I'll admit, I went one time. And I'll never go back. That's not my kind of place.") "He wants to have his hands in the soil, literally, pulling maize stalks out of the ground and asking farmers in the field practical questions," says Laura Melo, of the World Food Programme, who has traveled with Buffett to Ethiopia, the Central African Republic, Burundi, Egypt, El Salvador, Guatemala, and Nepal. "Farmers are taken aback because they realize they are talking to one of their own."
During a trip to a research farm his foundation operates in South Africa's Limpopo province last summer, Buffett drove me through the immense bushveld savanna in an old Toyota Land Cruiser, bouncing along dirt roads, swerving to avoid ruts and boulders. He wore his usual baggy pants and hiking boots, this time with a T-shirt that read nebraska. Now and then he slowed down to observe herds of zebras, black-backed jackals, waterbuck, impalas, and wildebeests. Occasionally, people waved at him. Once or twice, he stopped to chat with day laborers on the road. Generally, the people he meets have no idea who he is. "My friends, they ask who I work for," a young Afrikaner on his staff told me. "They know him as 'The American.' I say, 'He's actually a very rich, famous guy.' They say, 'Whatever.' "
After our breakfast in Decatur, Buffett and I climbed into his truck and drove a few miles down the road until one of his foundation's stateside research farms came into view. The foundation owns and operates four research farms—4,400 acres in Decatur, 1,000 acres in Nebraska, 3,900 acres in the high desert of southeast Arizona, and the farm in South Africa, spanning 9,200 acres—where scientists from Texas A&M, Penn State, and Purdue are conducting experiments on how best to grow crops in places with little water and poor soil. In South Africa, the foundation is testing 14 different cover crops—among them cowpea, lablab, and pigeon pea—to learn which ones best reduce erosion and improve soil fertility. In Arizona, the foundation replicates the conditions faced by poor African farmers: drought, little or no fertilizer, oxen tilling the land. Tests are under way to measure the precise relationship between water and crop yields.
"Here, on the right," he said, pointing, "this field gets no nitrogen—basically, no fertilizer. We cultivate it the old-fashioned way." He drove on. "Here's the second field, at half rate of fertilizer." We passed more fields, vast plains of brown land, and soon arrived at the cavernous shed, 120 feet long, that houses a large collection of farm tools and machinery. Here was his John Deere S690 combine—"the biggest one they make!"—a half-million-dollar paragon of American technology. There was his John Deere 9330 tractor, with tires more than five feet tall. On and on he went, with the excitement of a boy surrounded by Tonka trucks. He pointed to his roller/crimper, his vertical tillage aerator, his air seeder, his field cultivator. Here, writ large, was the bedrock that supports a Midwestern farmer. All of this, in addition to some of the world's most fertile soil, plentiful water, crop insurance, generous farm subsidies, easy credit, public grain warehouses, well-functioning markets, and the very latest scientific know-how.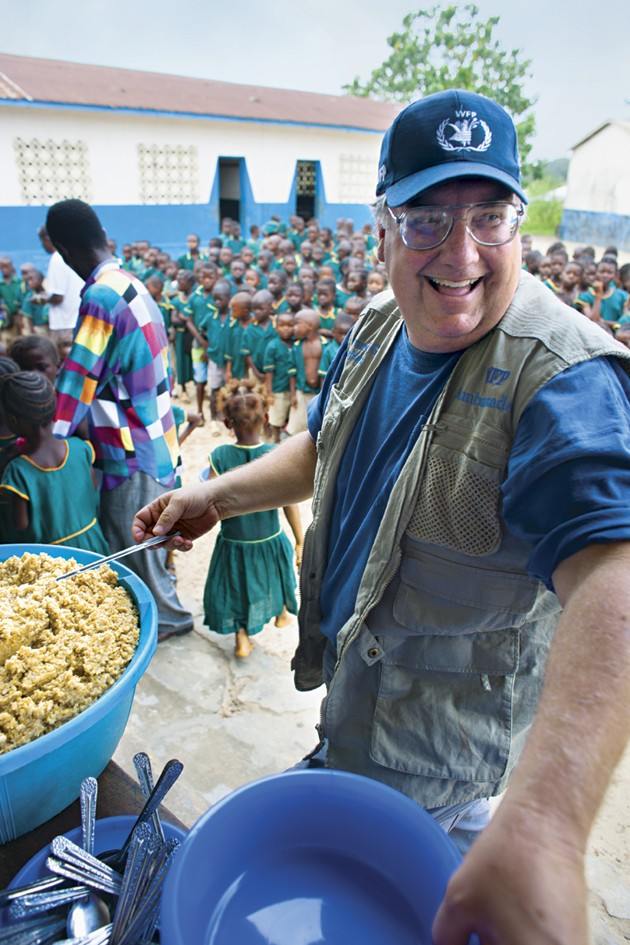 It was hot, and Buffett's forehead was damp with perspiration. He climbed eagerly into the 9330's air-conditioned cab and together we started down a field newly planted with soybeans. Every movement was entirely automated, the tractor's course predetermined, self-correcting, and precise to within an inch, guided by two dozen signals from the Global Positioning System and the Russian Global Orbiting Navigation Satellite System. It was a marvel of efficiency. "Think about what it would take to do this in Africa! You can't get the tires in Africa! You can't even get the right fuel for the tank!" He paused, reflecting on this injustice. Then, shaking his head, he added, "When I think about what African farmers are up against …"
As the Howard G. Buffett Foundation has grown, Buffett has become more deliberate in his giving. His approach is still largely intuitive, prompted by what he learns on his travels (the foundation accepts no proposals), but Buffett is investing ever larger sums of money in big projects and big ideas. In 2013, for example, his foundation, together with John Deere and DuPont Pioneer, helped start the Center for No-Till Agriculture in Ghana's Ashanti region. Led by Kofi Boa, a Ghanaian agronomist who studied at the University of Nebraska at Lincoln, the center trains small farmers to replace destructive slash-and-burn cultivation with higher-yield conservation methods. More recently, in partnership with the government of Rwanda, the foundation has pledged $500 million to promote conservation agriculture on a large scale, across the country.
In other parts of sub-Saharan Africa, working with Joseph DeVries, the director of the Program for Africa's Seed Systems, Buffett is providing loan guarantees and start-up capital to private, locally owned seed companies that, in contrast to the multinationals, are developing crop varieties specifically designed to thrive in a particular microclimate and topography. The work is painstaking—a sorghum seed that grows well in the highlands of Zimbabwe may not grow at all in the tropical lowlands of Mozambique. And it can take years of selecting and cross-pollinating plants, tweezers in hand, to develop the ideal progeny. Buffett does not believe in giving away or subsidizing seeds. To get the right seeds into the hands of poor farmers in remote regions, he is helping small dealers set up shop in African villages, teaching them basic business skills and giving them the necessary training and tools to inform and advise their customers.
Perhaps most remarkably, Buffett is doing much of this work in places that most other philanthropists and international donors have written off as too unstable, too corrupt, too dangerous—in a word, hopeless. Over and over, in some of the most dangerous parts of the world—Somalia, the Central African Republic, the Democratic Republic of the Congo—he has stepped up his commitments when others have abandoned theirs. In 2011, just as South Sudan was carved out of war-torn Sudan to become the world's newest independent nation, USAID and the Howard G. Buffett Foundation collaborated on a $10 million program to jump-start agriculture there. The situation was dire. More than half the population lives in extreme poverty, getting by, barely, on a dollar or two a day. People's plots of land are so small and so infertile that they can hardly grow enough food to stay alive.
After the project started, however, fighting erupted in South Sudan, and USAID pulled out. Buffett was frustrated, but also undeterred: He ended up shouldering the project himself. "You can't start a $10 million program in South Sudan and then pull out when the bullets start flying," he told me. "You shouldn't go into South Sudan unless you're willing to take a risk. You should expect disruption. That's part of the decision."Because he does not need to depend on outside donors to fund his work, Buffett has the unusual luxury of being accountable to no one but himself. This lets him work in unstable areas, and on complicated, high-risk projects that others tend to avoid. "It's rare in the development field to find that person who says, 'Hell, this may not work—actually, it probably won't work, but someone's got to do it,' " DeVries said. "Howard is that guy.""What I admire about Howard Buffett is his intellectual courage and honesty," Calestous Juma, a professor of international development at Harvard and the author of The New Harvest: Agricultural Innovation in Africa, told me. Juma's point is that too many donors misjudge Africa, underestimate the challenges, or engage in magical thinking. Buffett's efforts may ultimately fail, but if they succeed, it will be in no small part because he grasps the complexities of the problem he is trying to solve.

Buffett views his foundation as a sort of incubator. During its early years, he "wasted" upwards of $100 million, he told me without apology, by which he meant that from his mistakes, he had learned important lessons. The role of philanthropy, in his opinion, is to fund speculative projects that governments and other big donors typically avoid. "The only way you know what works is to fail," Buffett said. "I can do something safe and get decent results. Or I can do something that carries risk and be willing to lose $10 million. The way I approach things, I'm going to see failure."

It helps that Warren Buffett has encouraged his children not to fear failure. "I've told them that unless they had failures, they were failures," he said. "It's the nature of philanthropy—that you're going to fail. In business, I'm looking for the easy pitches. I can look at thousands of investments and just wait for the one that's very easy and in my sweet spot. Philanthropy is just the opposite: You're dealing with problems that are huge and that have resisted easy solutions."