China's embrace of harmony makes it a good African fit
George Rautenbach  | May 06 2016 | Business Day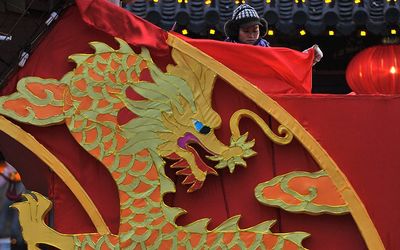 WITH the spate of negative publicity China has endured over time, it seems appropriate to try to reframe our understanding and thinking about East Asian culture. Having had the opportunity to work directly under C-level East Asian leadership in the past eight years in Africa, I have come to learn a lot more about their rich and ancient culture. This was very enlightening, especially given the negative image of China that is currently portrayed, perhaps in some cases with reason. Away from the politics, this is a highly intellectual culture, one with a depth and history equal to none.
There is a lot that we can learn from history. Confucius wrote in 500BC: "Study the past if you would define the future."
He also said, "when the wise man points at the moon the fool stares at the finger".
When we go back in history and compare western Christianity with eastern Taoism, there are fundamental differences in the outlook on life that still resonate today through the world-view of these two regions. In Taoism, there is a need for balance and harmony, and the human is viewed as a whole that must live in harmony with nature. The Christian viewpoint is filled with extremes: good and evil, body and soul, the freedom of one from the other. This points to an inherent difference in the one searching for harmony in unity, while the other is swaying between extremes.
Throughout its history, the West was driven by an "outward" approach that manifested in the need to set out and conquer new worlds. The East was mainly driven by an "inward" approach to maintaining harmony and focusing on the Asian continent rather than setting out to conquer new worlds. This culminated in the development of a circumscribed world-view set to maintain harmony, which could be more appropriate in a globalised world.
Examples of how these two world-views applied to their external environments can be found at various times in their histories. When Admiral Zheng He (1371-1433) set out from China with an impressive 300 ships and 28,000 crew including doctors, public servants and scholars, his sole aim was to demonstrate the power and prestige of the emperor. His instructions were clear: to spread the goodwill of the emperor far and wide and to treat all people with kindness. This East Asian approach had as its primary aim to give more than it received and so obtain the allegiance of the countries the admiral visited. This was known as the start of the tribute system.
Almost 100 years later, when Vasco da Gama (1460-1524) set out, the fleet was far less impressive, consisting of only four ships and 170 crew. The aim of the voyage was completely different: Da Gama's trips were driven by individual initiative, with a determination to find a direct sea route to the Spice Islands, greed for goods and slaves, and a plan to colonise and enslave. There was no goodwill or kindness.
When it came to warfare, the two worlds also manifested in two different approaches. On the one side, there was Sun Tzu (400BC-320BC), for whom making war was the last resort and should be viewed as an option only when all others were exhausted.
His closest western equivalent, Carl Von Clausewitz (1780-1831), looked at this problem from a completely different viewpoint. The aim for him was "total victory", at all cost. Pre-emption of conflict versus total victory in conflict. This was recently reflected when President Barack Obama admitted that the biggest mistake of his presidency was that there was no strategy for what to do with Libya once the dust had settled. The list is long of how the two worlds developed differently, with different outlooks on politics and business.
Through an outward approach driven by conflict and victory, the West achieved liberty. Through subtle management, a soft hand and a longer-term vision, the East aimed at securing harmony.
The West tends to highlight the lack of freedom in the East, whereas the East readily points out that the West neglects the value of harmony. Summed up, the West wants to be in the driver's seat, while the East allows things to develop.
Western and Eastern cultures were shaped in very different ways. As early as 2,000 years ago, the East learned during the warring states period what devastating effect such conflict can have. For that reason, we still do not see China flexing its muscles in the same way as the US, openly taking positions in the international arena in terms of whether it should go to war or not. In the United Nations Security Council, China is usually the voice of reason and moderation, preferring not to act too hastily. We hardly ever see China take a strong position or even condemn other nations.
A good example of this shrewd approach to international politics, which aims to avoid offending where possible, is China's island-building spree in the South China Sea. There are various competing claims to existing islands by the Philippines, Malaysia, Vietnam, Taiwan and China. Instead of simply occupying the islands, as it could, the Chinese have simply built their own. All the US could do was send a guided missile destroyer to the area, with no effect. The fool staring at the finger?
Our perception of China in Africa is skewed, based on fear that China will become the new imperialist power on the continent. But the Chinese foreign affairs ministry has gone out of its way to promise that China will not take that route.
China is also readjusting its development assistance to Africa to move away from natural resources and infrastructure, diversifying to help African countries become more self-sufficient.
It announced recently that it would invest $60bn over a three-year period to build infrastructure, develop local talent and bolster inadequate business funding, accelerate industrialisation and agricultural modernisation and promote independent and sustainable development in Africa. This compares with the $12bn that the US has put forward for its Power Africa initiative.
Certainly, there are many complaints that can be made about China's approach, but on the other side of the coin, Africa shares similarities with East Asian culture. Here, too, the group is considered more important than the individual. This world-view has developed in a similar circumscribed manner as in the East.
In general, China suits Africa better as a partner, and the capacity of China to adapt its strategy and pay a sort of "tribute" to Africa on the investment side will buy more friends than enemies.
Doing business with the Chinese tends to be less prescriptive and patronising than with the West. The Chinese deliberately refrain from lecturing. And it can be more efficient, with decision-making unconstrained by cumbersome western administrative systems. China is here to stay and it is a formidable opponent to traditional interests in Africa.
• Rautenbach, a former chief of staff at the United Nations, is the CEO of Africa Business Experts