Why More Chinese Companies in Africa Are Choosing to Be Good to Their Neighbors
Eric Olander | 05/11/2016 | The Huffington Post

Chinese companies around the world, particularly in Africa, have a well-earned reputation for being bad corporate citizens. There are countless stories of labor rights violations, disregard of environmental policies and lack of engagement with local communities among many other allegations. While all of these examples highlight a serious problem in China's overseas corporate governance, they don't tell the whole story.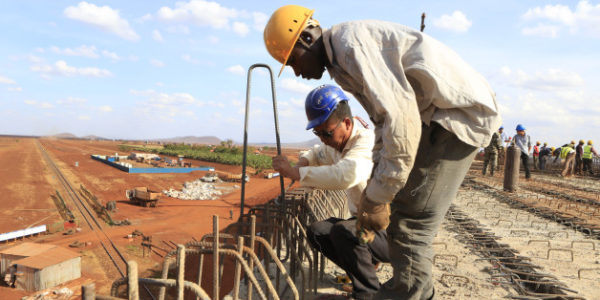 New research from the International Institute for Environment and Development that surveyed 58 representatives across three African countries revealed that Chinese corporate behavior varies widely depending on the local conditions of where it invests. That is, in those areas where there is weak rule of law, for example, Chinese and other foreign investors tend to behave poorly. However, elsewhere, where there are higher standards, Chinese companies behave significantly better, thus challenging the prevailing negative narrative about Chinese companies' disregard of corporate social responsibility.
IIED researcher Weng Xiaoxue helped prepare the new report in which she also noted that a new generation of younger Chinese corporate managers in Africa is behaving very differently from its older predecessors who were too often reluctant to engage with locals, communicate with media and implement effective corporate social responsibility practices.
Xiaoxue joins Eric & Cobus — in the podcast above — to discuss why the old memes about Chinese corporate behavior in Africa are rapidly changing.