The late boxer will be remembered for his prowess in the ring as well as his fierce criticism of racism in the US.Of all the tributes being paid to Muhammad Ali, few can match the praise that the former boxer heaped upon himself.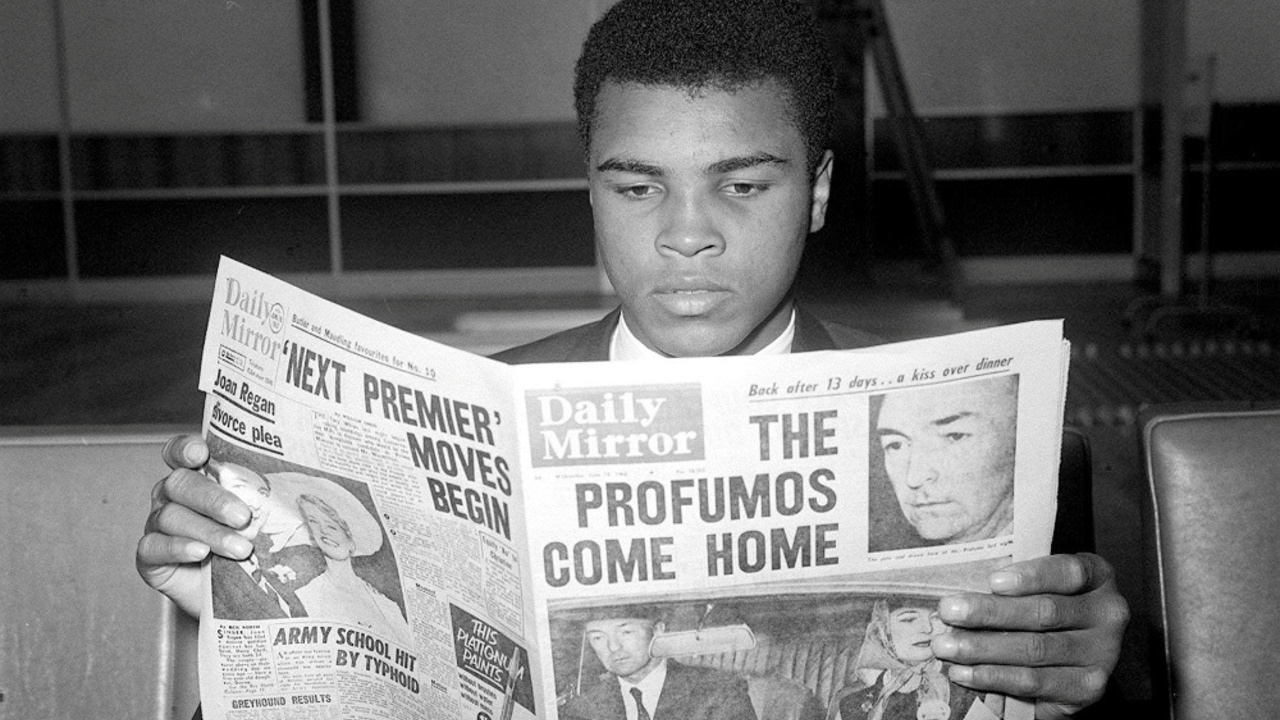 Ali, in his own words, was the "prettiest, the most superior, most scientific, most skilfullest fighter in the ring". Elvis Presley was the 20th century's king of rock 'n roll, and Ali was the "Elvis of boxing", he once said.
Most of the time, Ali dispensed with comparisons or complex superlatives. He was, simply, "the greatest". If anybody took this self-congratulation for arrogance, Ali had an answer ready. "It's hard to be humble when you're as great as I am," he said.
He died on Thursday aged 74, after a decades-long struggle with Parkinson's disease – a slowly worsening brain disorder that never wholly subdued one of the sporting world's biggest personalities.
As a boxer, he will be remembered as a three-time world heavyweight champion who won 56 bouts over a 21-year career. Ali also made headlines outside of the ring with critiques of racism in the US, his conversion to Islam and a refusal to fight in the Vietnam War.
He was born in the US South of 1942 and the segregation era, taking his original name, Cassius Clay, from his father, a sign and mural painter. His mother, Odessa Clay, was a housemaid. In 1954, it was Ali's quick tongue that got him into boxing.
The skinny 12-year-old sought out local police officer Joe Martin to report his red bicycle as stolen in his home town of Louisville, Kentucky. Ali said he would whip the thief who had pinched his Christmas gift. Martin – who also ran a boxing gym – said Ali had better learn how to fight to come good on his threat.
Six years later, he won a gold medal at the 1960 Olympic Games in Rome and launched his professional career.
Nation of Islam phase
A title fight against Sonny Liston won him fame in 1964. Ali was an underdog who became world heavyweight champion by pounding his rival to defeat in six rounds – a big upset in sports history. Two days later, he shocked the US again by embracing the Nation of Islam – a religious group that seeks to improve life for blacks in the US, but has been criticised for black supremacist ideas.
He also dropped what he called his "slave name" and became Muhammad Ali. Ali's links with activist Malcolm X and his spiritual mentor, Elijah Muhammad, worried conservatives, but he was an inspiration for many.
"As a child, the first action figure my parents got me was of Muhammad Ali. For my generation, he was perhaps the largest and most influential pop culture icons for African-Americans and Muslims," Dawud Walid, from the Council on American-Islamic Relations, an advocacy group, told Al Jazeera. "In the civil rights era, he stood against the discrimination we've all faced in the US. He crystallised that mind-set of resistance and a feeling among many Muslims not to submit to stereotypes; that being Muslim is just as American as being Christian or Jewish."
Ali risked his career – and his reputation – to oppose the Vietnam War. Citing religious beliefs, he refused to serve in the US army and was subsequently arrested for committing a felony. "I ain't got no quarrel with them Vietcong," he said.
The conflict was broadly popular in the US at that time and Ali was stripped of his titles, had his boxing licence suspended and was found guilty of an offence at a 1967 trial. The US Supreme Court reversed the conviction four years later. "He was ahead of the curve in calling the Vietnam War wrong and he doesn't get enough credit for that," Michael McPherson, director of anti-war group Veterans for Peace told Al Jazeera.
"He was an African-American Muslim who criticised US foreign policy. It's hard to do that today, but back then, black people had to prove their allegiance, patriotism and belief in the US. I wish we had more people who speak out when something is wrong."
Back in the ring in 1970, Ali continued to "float like a butterfly, sting like a bee" against the likes of George Foreman and Joe Frazier. He lost the "Fight of the Century" to Frazier at Madison Square Garden after 15 rounds in 1971, but beat him four years later in the capital of the Philippines – in the so-called "Thrilla in Manila".
Rope-a-dope trick
Fans have questioned Ali's style. He held his hands low and backed away from punches, rather than dodging and weaving. His "rope-a-dope" trick of leaning back on the ropes to avoid blows helped him win a knockout victory against Foreman in a 1974 title fight – "the Rumble in the Jungle" – in Kinshasa, Zaire, now called the Democratic Republic of Congo.
As well as being able to take a punch, Ali fought with speed, courage and good footwork. He ranks among the greatest boxers of all time, alongside Sugar Ray Robinson, Joe Louis, Henry Armstrong and others.
He fought his final professional fight and married his fourth wife, Lonnie Williams, in the 1980s. Having left the hard-line Nation of Islam, Ali embraced the mainstream Sunni faith and remained politically active despite the onset of Parkinson's.
He met Iraqi leader Saddam Hussein in 1990 and brokered the release of US citizens who had been held hostage after the invasion of Kuwait. In 2011, he called on Iran to release captive US hikers Shane Bauer and Josh Fattal.
One of Ali's most celebrated moments came in 1996, when he lit the cauldron at the opening ceremony to the Atlanta Olympics. His willingness to appear despite a visibly twitching arm touched many in the crowd.
It was a "moment of infinite sadness, yet supreme majesty", wrote Ken Rosenthal in The Baltimore Sun. Parkinson's was "proving a more difficult opponent than Joe Frazier" for the champion.
The father of nine's less-frequent television appearances showed how even the cleverest and strongest men are worn down by a brain illness.
"Parkinson's sufferers say they can still think the things they thought before they had the disease – it just takes them a lot longer," Peter Schmidt, who heads research programmes at the National Parkinson Foundation, told Al Jazeera.
"You can imagine how hard it was for Ali, who joked around so much and for whom timing was so important. That's why he remained such an inspiration – even though he was so seriously affected, he was always joking and continued to have such an infectious personality."
While the sporting world has had many champions, few can match Ali for charisma and swagger.
In his own words: "I won't miss fighting, fighting will miss me."
Related story: Read American Hunger in Life in BaW (Life in Black and White) in today's AHN