Samuel Gebre |
The African Union has urged Eritrea and Ethiopia to exercise restraint and avoid any actions that could further endanger regional stability
ERITREA said more than 200 Ethiopian troops were killed in clashes on the two Horn of Africa countries' border on June 12.
A further 300 Ethiopian soldiers were wounded, Eritrea's Information Ministry said Thursday in a statement on its website. The tolls are "conservative estimates," it said.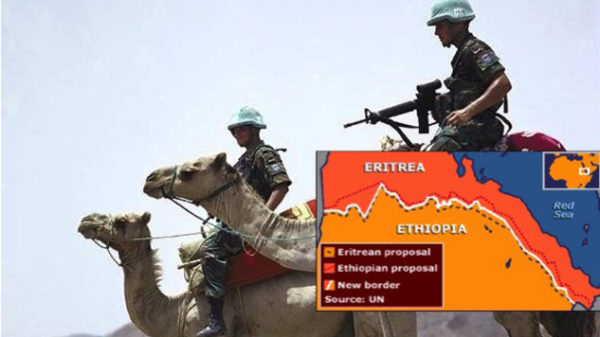 The fighting erupted in the Tserona region, about 74 kilometers (46 miles) south of Eritrea's capital, Asmara.
The Ethiopian Foreign Ministry accused its neighbour or sparking the fighting and said retaliatory measures by the Ethiopians "seriously weakened" the Eritrean army, it said.
Ethiopian Communications Minister Getachew Reda didn't answer two calls and a text message seeking comment on Thursday.
The African Union has urged Eritrea and Ethiopia to exercise restraint and avoid any actions that could further endanger regional stability.
The Horn of Africa nations should "refrain from any statement and action likely to aggravate the situation," African Union Commission chairwoman Nkosazana Dlamini-Zuma said late Tuesday in a statement.
A deal brokered by the African Union that was agreed on by the two nations 16 years ago hasn't been fully implemented, Dlamini-Zuma said. The continental body is ready to help Ethiopia and Eritrea "address the challenges at hand and normalise their relations," she said.