SYDNEY DENMARK, JOSH SOLOMON  | 06/18/2016 | The Jerusalem Post
Ambassador, envoy meet with Israeli politicians, academics to better understand how to deal with global phenomenon.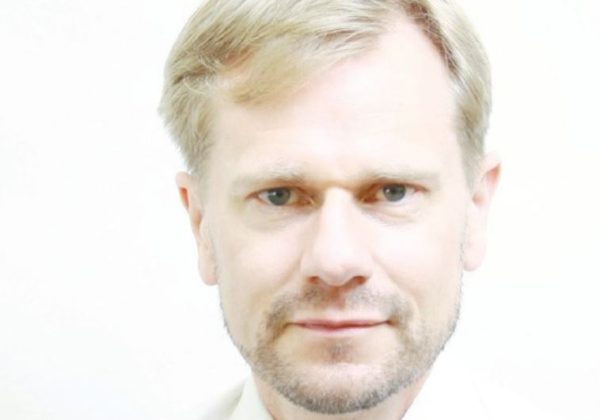 Swedish Prime Minister Stefan Löfven "really wants to take a lead in combating anti-Semitism worldwide," Ambassador Carl Magnus Nesser says.
The Nordic country is taking charge in tackling its own recent issues with Jew-hatred, and is looking to lead a global stance against it, Nesser said last week.
Nesser and Stockholm's new special envoy on the issue, Joachim Bergström, met last week with politicians and academics up North, in Tel Aviv and in Jerusalem, in an effort to better understand how to cope with anti-Semitism.
The ambassador said Löfven's stance comes after a rise in reported anti-Semitic incidents in Sweden, noting the country experienced a 38 percent increase from 2013 to 2014. Around 20,000 Jews live in the country, and 4 percent of hate crimes reported involved anti-Semitism, according to government statistics.
In a meeting with The Jerusalem Post on Thursday, Nesser and Bergström elaborated on how the country plans to tackle some recent instances of anti-Jewish acts there.
"We see anti-Semitism as a problem, a global problem," Bergström said. "We recognize the problem in Europe, but we also recognize the increasing threat of anti-Semitism online."
Both Nesser and Bergström noted that the Israeli leaders they met last week emphasized the severity of the rise in Internet- based hate crime.
"There are different kinds of anti-Semitism, one being you were stoned in the streets, but another is this kind of blog forum, online types that a lot of us don't see every day," Bergström said. "I don't have Twitter friends who say those kinds of things and I don't enter those blog forums or sites. Maybe in a political way, it is under discussed."
While resources will be devoted to combating this aspect of the problem, currently there is a strong focus in Sweden on educating the public and increasing police presence to fight hate crimes, they said.
"Imperative is that the police and the justice system continue to work on the anti-Semitic incidents and crimes," Nesser said.
"The objective is to of course to substantially reduce it as much as possible."
Anti-Semitism has featured in Swedish headlines of late.
In April, a Green Party politician, Kamal al-Rifai, invited Salman al-Ouda, a Saudi Salafist, to speak in Malmö, the country's third-largest city. Ouda, who has made anti-Semitic remarks and was an early source of inspiration for Osama bin Laden, eventually was not welcomed to the city.
And last week, Swedish state television decided to not run a documentary about anti-Semitism.
Bergström and Nesser have not seen the film, but they said that the station acted independently in its decision not to run the program.
As for the rise of asylum-seekers, mostly Muslims, and the changing demographics of the country, Nesser noted that his country took in the most asylum- seekers per capita in 2015 but had the largest drop-off in 2016.
Sweden has recorded a drop of 3,700 fewer asylum applicants (or -33 percent) in the first quarter of 2016 compared with the same quarter of 2015, according to the European Commission's Eurostat directorate.
As anti-Semitism has risen across Europe, Bergström said that he and the ambassador learned that these issues are found in the majority of European states.
"A weakened democracy, or a failing democracy, creates a very dangerous breeding ground for anti-Semitism," Bergström added.
But does that mean Sweden's democracy has taken a step back in recent years? "Swedish democracy and democracy globally need to be strengthened," Bergström said.
"People need to be brought into the political processes, people need to be moved away from or relieved from social, political and economic disenfranchisement – to be able to make their voices heard and to create this culture of understanding, rather than of hate."
Bergström, in his new position, said he will continue to work on his understanding of how to combat anti-Semitism in Sweden, as he heads to Washington for meetings at the State Department this week.