Danish youth party apologises for calling Barack Obama 'negro without talent' in song
Harriet Agerholm | 20 June 2016 | The Independent
Song lyrics endorse Trump as next US leader, with words: 'We would vote for Trump, if we were in LA'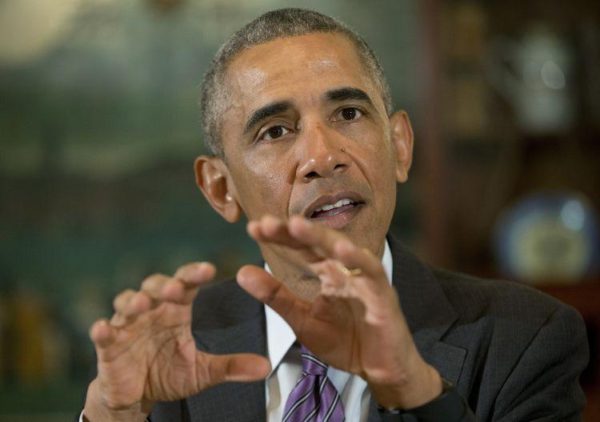 The youth group of a right-wing Danish political party has apologised for a song describing Barack Obama as a "negro without talent".
Members of the Danish People's Party (DF) youth wing claimed the song, set to the tune of 'California Dreamin' by the Mamas and the Papas and also suggesting the US President was is no bro", was meant to be funny.
It also endorses Donald Trump as the next leader of the US, with the words: "We would vote for Trump, if we were in LA, Trump for president, November is the day".
The youth group sang in English at a political gathering in Bornholm, in front of the US ambassador to Denmark Rufus Gifford – an old friend of the president.
In a post on its Facebook page, the group said the song was "an attempt to be humorous" and was supposed to be "fun party tune". It said the wording had been "misunderstood".
The lyrics were first published in a Facebook post by David Trads, who called for the party's actions "misplaced" and "idiotic". He called on the youth group to apologise, especially since the insult was sung to the US ambassador. Many have commented on Mr Trads' post expressing disgust at the insulting term.
NÅR TOSSER EFTERABER DERES IDOLER
For et par uger siden insisterede Søren Espersen på, at Barack Obama er den første 'neger-præsident'; forleden fortsatte Kristian Thulesen-Dahl med at sige 'neger'; og i går aftes gik det så galt på Folkemødet for Dansk Folkepartis Ungdom:
'There is Obama, and he's negro.' … See More
The Danish People's Party has previously been criticised for promoting a racist message with a photo of an all-white family and the message: "Our Denmark – there is so much we need to take care of."
Soren Espersen, a spokesperson for the Danish People's party, defended the campaign by saying he was "colour-blind" and that it would make no difference to the message if there were a "neger" (negro) on the poster.
Controversy surrounds the Danish word "neger", which many Scandinavian people continue to use to describe black people. Critics argue it effectively translates as the more offensive n-word, while others say that even the direct translation of "negro" has racist connotations and is not acceptable.
Earlier this year the National Gallery of Denmark removed the term from those titles of its artwork it featured in.