Congolese opposition leader Katumbi sentenced to jail
Embattled DR Congo opposition leader Moise Katumbi, who last month quit the country, was sentenced to three years in jail Wednesday over a real estate dispute.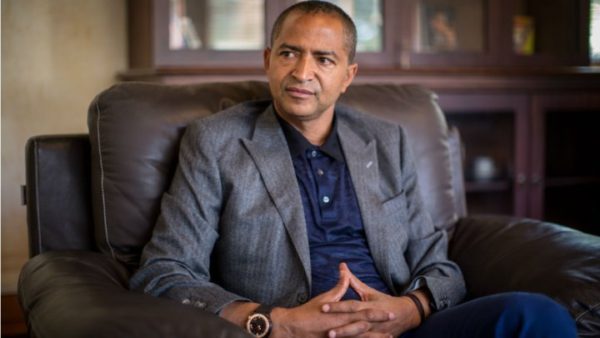 Katumbi was seen as the leading challenger to President Joseph Kabila in elections due to be held this year, but the sentence effectively makes him ineligible to stand.
The court in Lubumbashi, the Democratic Republic of Congo's second biggest city, found him guilty of fraud over the purchase of a building.
Presidential elections are due by the end of this year, but political tension has been soaring over expectations that Kabila will seek to extend his rule despite being constitutionally barred from a third term in office.
Katumbi, 51, quit the country on May 20, a day after the government announced he would be tried for endangering state security.
An immensely wealthy businessman who owns a popular football, he flew to South Africa, ostensibly for medical treatment, and has subsequently gone to London.
A former Kabila ally who was governor of the now renamed Katanga province, the centre of the country's mineral wealth, he joined the opposition in September.