How Washington Can Get the President to Step Down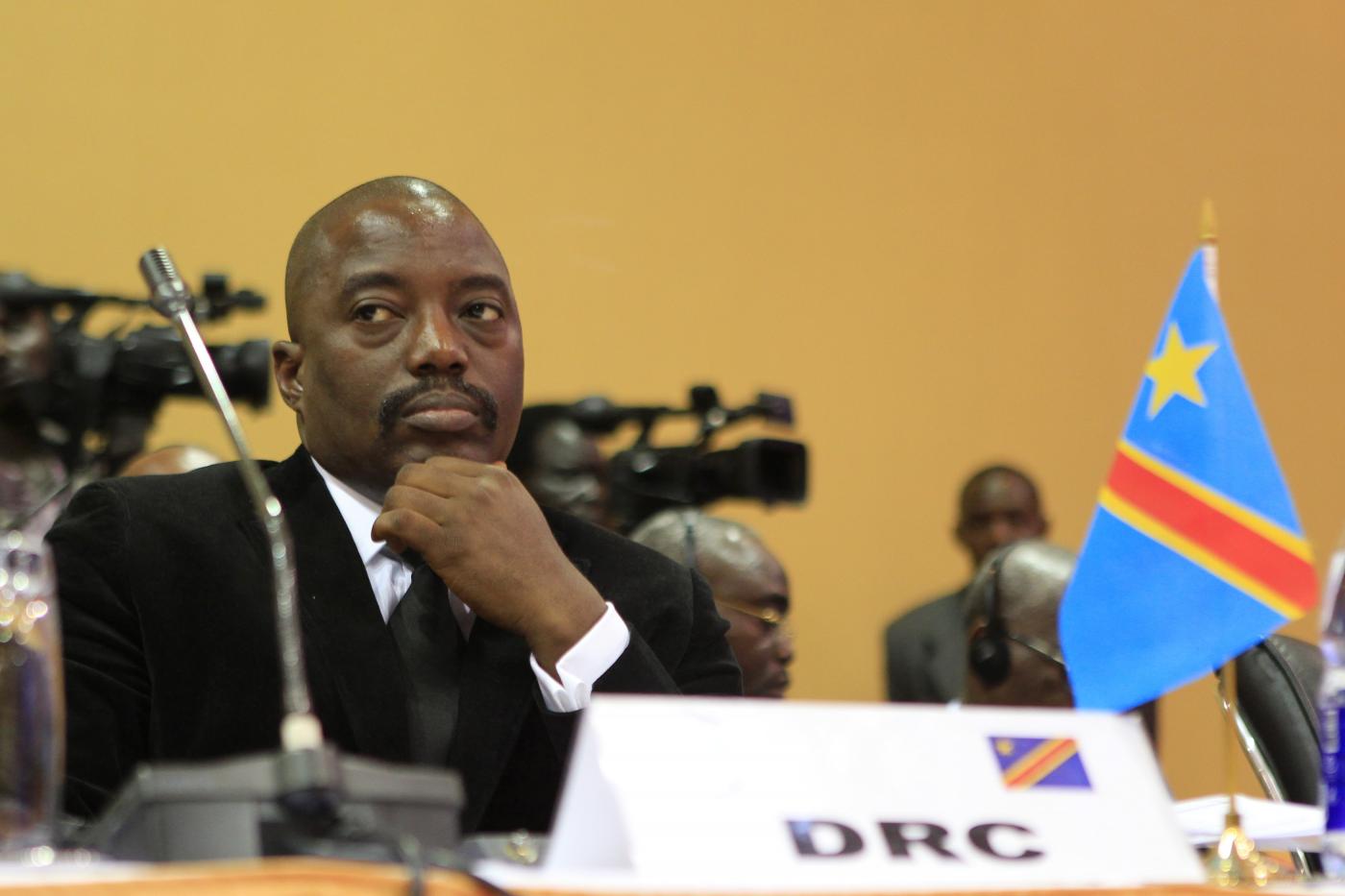 In July of last year, U.S. President Barack Obama gave a landmark speech at the African Union (AU) headquarters in Addis Ababa, criticizing leaders who undemocratically change their constitutions to stay in power and emphasizing that the United States would call out such behavior. He pointed to Burundi where a few months earlier, President Pierre Nkurunziza pressured the courts to change the constitution's term limits so that he could run for a third time. Obama warned that such a tactic could trigger "instability and strife," as well as hamper "Africa's democratic progress." But his words seem to have fallen on deaf ears.
A few months later, in October 2015, President Denis Sassou Nguesso of the Republic of the Congo (Brazzaville) held a referendum for extending the presidential term limits. Apparently over 92 percent of those who voted agreed. Two months later, Rwanda also called for a vote on term limits, resulting in a similar outcome. And in February 2016, Uganda's election was marked by wide irregularities, multiple arrests of the leading opposition candidate, and social media blackouts, all of which helped President Yoweri Museveni extend his 30-year hold on power. In the most worrying case, Democratic Republic of the Congo President Joseph Kabila not only tried to remove term limits and undermine the country's constitution, but also violently suppressed the demonstrations that followed. He has sought to delay elections scheduled for later this year and silence the opposition—issuing an arrest warrant for his main rival and hiring troublemakers to disrupt peaceful demonstrations. Another round of protests and repression could lead to the kind of violence that Burkina Faso experienced in the run up to its election last year.
But the greater risk with Congo is that any instability could trigger regional turmoil—Congo borders nine other countries. Africa's "World War," a messy conflict that erupted in 1998 along the Congo–Rwandan border, ended up engulfing the Great Lakes region and involving the armies of eight African countries. An estimated 5.4 million people died during the conflict, mostly in eastern Congo.
So far, the United States has failed to put the right sort of pressure on Kabila for his destructive behavior. Words are not enough. Congo, dubbed a "looting machine," is estimated to lose up to $4 billion per year from government manipulation of mining contracts and budgets. The immense gravy train that results from shady deals between Kabila's administration and its commercial partners, as well as the diplomatic immunity that comes with being in office, makes it very difficult for leaders to relinquish power. To get Kabila to hold elections on time and adhere to Congo's constitution by stepping down at the end of the year, the Obama administration—led by its able envoy Tom Perriello—should target a number of Kabila's financial vulnerabilities.
For one, Kabila and his cronies operate in U.S. dollars and use the U.S. banking system to make illicit transactions. They, along with their families, frequently travel to Europe and the United States. As recent resolutions in the U.S. Congress have called for, the West should enact asset freezes, travel bans, and other targeted sanctions against Kabila and high-level officials responsible for undermining Congo's constitution and authorizing the killing of peaceful protestors. The U.S. Treasury Department should also target the broader business networks owned by these individuals or those that support them. This would help strengthen the initial rounds of sanctions since it would require identifying such companies and then working with the intelligence community, banks, and others to quickly identify and freeze assets.
Currently, corrupt regime officials have relatively unimpeded access to the international financial system, including U.S. banks, to launder the money they've received through corruption. To close this gap, the Treasury Department needs to crack down on illicit transactions and accounts. The Treasury's Financial Crimes Enforcement Network could issue an advisory explaining these concerns to U.S. financial institutions operating in Congo. It could also use Section 311 of the Patriot Act to issue another advisory listing specific financial institutions used by key Congolese officials in order to impede their access to the Western and U.S. financial system as a whole.
The U.S. Justice Department, as well as law enforcement agencies with the appropriate jurisdictions, should begin criminal and civil investigations into possible crimes committed by Congo's kleptocrats. They can use the Foreign Corrupt Practices Act to bring cases against companies involved in corruption and the Torture Victim Protection Act to bring civil lawsuits against officials responsible for torture or extrajudicial killings.
The international community should also get involved. Since the Congo recently requested $500 million in direct budget support from the World Bank, Western nations should condition those funds upon Kabila's holding of timely, free, and fair elections, adherence to the constitution, and end to the brutal repression of opposition and civil society elements. The International Criminal Court (ICC) Chief Prosecutor Fatou Bensouda should begin a preliminary examination of misconduct and note that grave crimes committed by state or non-state actors will be punished.
Of course, getting a kleptocrat with violent tendencies to follow the rule of law should never be a stick-only approach. Incentives should also be a key part of the policy package. Here, Washington could convince China to put pressure on Kabila to hold free and fair elections in order to maintain stability. China may be amenable to this, as it now controls virtually all of Congo's critical copper and cobalt sectors, which could be disrupted by protests in mining areas or disruptions to the supply routes. After all, Beijing played a constructive role in the peace processes in both Sudan and South Sudan where it has significant oil interests.
Washington and European countries should also recognize that it costs roughly $500 to $800 million to put together free and fair elections in countries of this size. They should therefore expect to help Congo finance an election if and when the Kabila government commits to holding one.
 Finally, Kabila would need an exit strategy. An African elder statesman would be best positioned to offer Kabila a retirement package and initiate talks over a viable future after he steps down. Such a deal would inevitably raise questions about the tradeoffs between maintaining peace and pursing justice, but negotiations would involve finding an appropriate compromise. In the case of Liberia's Charles Taylor, he received sanctuary in a third country, but was arrested and sent to The Hague when he violated the conditions of his immunity deal.
Beyond these pressures and incentives, U.S. and European donors should bolster their support for pro-democracy and transparency activists and journalists to help them weather the storm of repression. For now, the United Nations should expand its Congo mission to provide protection for human rights defenders. Support for the documentation of human rights abuses and grand corruption would also be timely because it would aid any future prosecution efforts and ICC investigations, adding another level of leverage over the regime.
Obama's rhetoric from last year's speech to the AU could still have its intended impact if it is accompanied by the right amount of pressure. Some of the key policy tools, such as financial monitoring, are traditionally reserved for terrorism and international crime, but should be applied to Kabila and authoritarian kleptocrats like him. Congo presents a real opportunity to build a legacy in support of human rights and democracy, but as things currently stand, a major source of leverage is gathering dust on the policy shelf.