Life in the Port City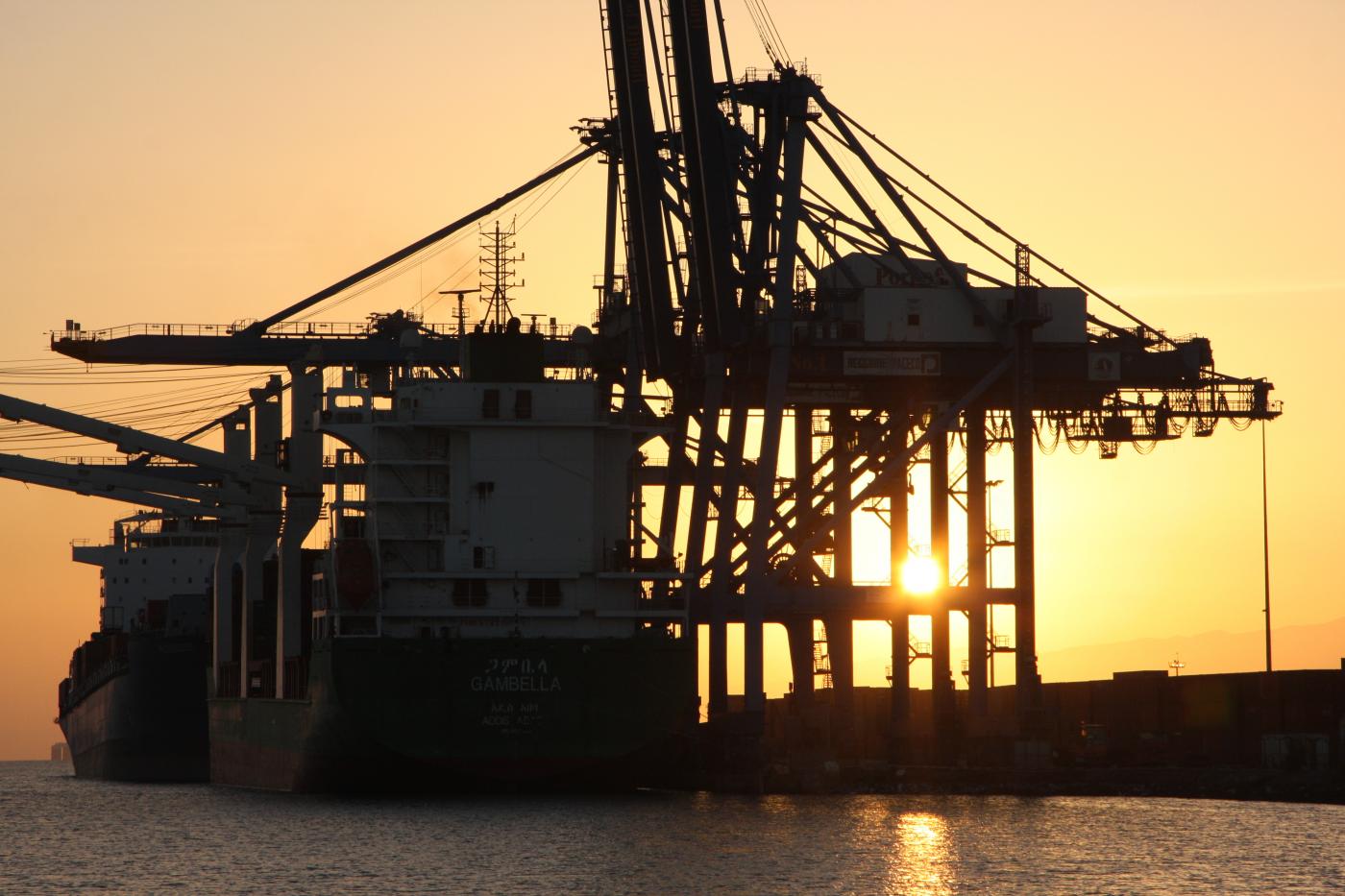 It seems obvious that fasting between sunrise and sunset for the month of Ramadan would hurt productivity. But in the port city of Djibouti, East Africa's premier trade hub, there can't be any letup, even during Islam's most holy month. The pressure is especially high this year, as landlocked neighbor Ethiopia's burgeoning economy is proving insatiable and someone has to offload those ships.
TOUGHING IT OUT
Ramadan, which began on June 6, is a testing time for all those involved, especially if there's work to be done. Every region tends to bring its own challenges. In northern Europe, Muslims have to contend with early sunrises, signaling the start of each day's fast, and sunsets as late as 10 PM to mark the end of the fast. In the Horn of Africa, the sun tends to set at a more manageable 6:30. But beforehand, there are the hours of searing heat to contend with.
In Djibouti, all over the port's quaysides, thin men toil away in temperatures averaging 100 degrees Fahrenheit that, with humidity, feel more like 110 degrees. The port's 24-hour system of three eight-hour shifts mitigates some of the travails of Ramadan for those working outdoors—although not entirely. "It's hard with Ramadan," says one worker during the hottest afternoon shift, a vest bound around his forehead as a sweat rag. He's standing out of the sun between trucks being filled from conveyor belts with bags of food aid destined for Ethiopia, which is experiencing its worst drought for decades. "We feel pain everywhere, for sure, it's a struggle."
The occasional worker admits to not fasting owing to the pressures of working in such heat, but the vast majority of dockside workers appear to adhere to the strictures of Ramadan. "Everyone here is fasting," a man named Osmah tells me as he offloads wheat from the lee of a ship. His T-shirt is soaked through, whether with sweat or poured-over water—one permissible use of fluids to help cool frying bodies during the Ramadan fast—is impossible to tell. Another worker reveals the best strategy for working in such heat without sustenance: "We just do it."
Although Djibouti's port is running at full tilt during Ramadan—barring a one-hour break in the early afternoon when it is simply too hot to do anything—in Djibouti City, all companies are mandated to reduce each day's work by two hours for the month. At the local offices of the Maersk container shipping company, the new hours are 8 AM to 2 PM. Opinion is divided on the extent to which fasting decreases productivity. Some office workers even claim that, freed from distracting thoughts about food and mealtimes, they are better able to concentrate on work.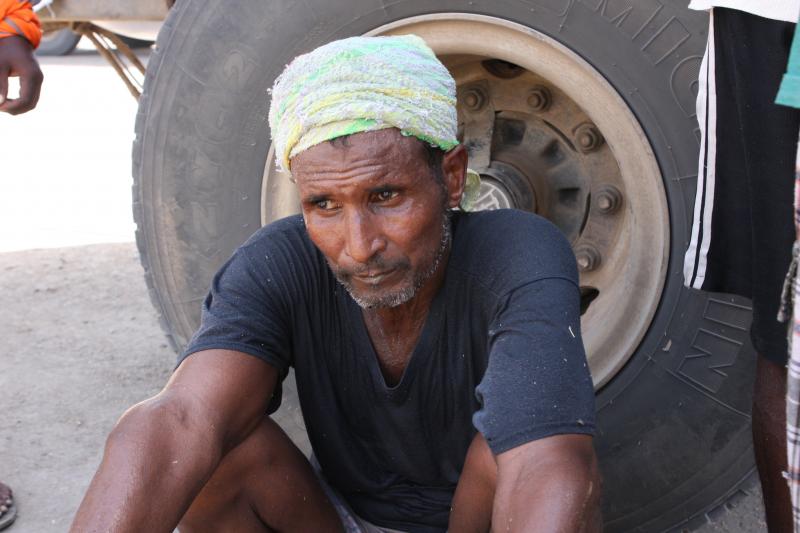 Others aren't so sure. "You probably lose about 25 percent of normal productivity through the reduction in hours, while there's another 15 percent lost through the reduced capacity of employees," Mohammed Ben, managing director for Maersk in Djibouti and Somaliland, tells me. "But that's very normal if you are fasting and not getting the usual nutrients. And at least we have air conditioning."
Beyond word of mouth, however, it's hard to get an idea about the true economic impact of Ramadan in Muslim countries such as Djibouti. For their part, international organizations such as the World Bank, International Monetary Fund, and United Nations Development Program have not conducted research on the precise economic impact of the custom. In an extensive 2013 survey for the National Bureau of Economic Research, a U.S. private nonprofit research organization, the economists Felipe Campante and David Yanagizawa-Drott looked at 32 Muslim countries, eight of them in Africa, during Ramadan. The report concluded that fasting has a significant negative effect on output growth in Muslim countries.
At the same time, however, economic data determined that in some countries, such as Egypt, there's actually increased consumption and demand: once people break the daily fast, they make up for it, resulting in higher prices and higher profit margins for merchants during Ramadan. It is estimated that $3.4 billion of Egypt's annual $22 billion spending on food occurs during Ramadan, representing about 50 percent more consumption than in any other month.
There is at least a general consensus that during Ramadan, many people stay up late after breaking their fast and then get up in the early-morning hours so they can eat before daybreak. The lack of sleep surely causes lethargy.
ETHIOPIAN ELIXIRThere isn't much time for slacking, though. Djibouti's economy is sustained primarily by its network of ports, with ships arriving throughout Ramadan to supply the region and one country in particular. For the last 25 years, as the Horn of Africa suffered waves of chaos, Ethiopia remained a relative oasis of stability—and it put that security to good use. The country is now home to one of the world's fastest-growing economies, a renaissance that has played a large part in Djibouti's emergence as the dominant trade hub of East Africa. About 90 percent of Ethiopia's trade goes through Djibouti, which represents about 45 percent of the port's output.
Somaliland, Djibouti's neighbor to south, has watched Djibouti's fortunes rise with Ethiopia's. And so this May, Somaliland granted a concession to the Dubai-based DP World to revamp its underused and underdeveloped Berbera Port. Somaliland hopes to turn Berbera into another trading hub through which it can reach Ethiopia's roughly 100 million people (130 million by 2025, according to the United Nations).
Ethiopia's population and economic growth are so rapid that some observers in Djibouti welcome Berbera into the fray. They point out that increased economic activity in the Horn will benefit all—a rising tide that lifts all ships. At the same time, relations between Somaliland and Djibouti, although civil, are not as close as between each country and Ethiopia. There are tensions: despite a shared ethnic lineage, Djibouti has not supported Somaliland's claimed independence. During Somalia's civil war, Djibouti also avoided taking in Somaliland refugees, so the majority settled in refugee camps in Ethiopia.For its part, Ethiopia is keen to enhance its ties with Djibouti and Somaliland, which can provide the country access to the sea. And it has proved savvy at recognizing what it can offer in return. With Djibouti, for example, this means water and electricity in return for a secure logistics and commercial hub. Those within Djibouti's government talk of an "intercomplimentary relationship" based on infrastructure integration, trade, and cooperation on a common vision and agenda for regional development. "Ethiopia's projection of soft power, including trade relations with its neighbors, the development of cross-border economic infrastructure, and sharing of services, is helping to bind these nations more closely together and demonstrate in tangible ways the benefits of integration," said Matt Bryden, a Horn of Africa political analyst and executive chairman of Sahan Research, a Nairobi-based think tank.
 But the apparent galvanizing effect of Ethiopia's strategy in the Horn of Africa vanishes around the border with Eritrea, where the mood recalls the days of the Cold War. Eritrea gained independence from Ethiopia in 1993 following one of the longest-running civil wars in African history (close to 30 years). The tenuous nature of the peace between the two countries was affirmed in mid-June this year, when a spate of fighting broke out along the shared border. According to media accounts and government reports, there was heavy shelling of the area and hundreds killed. Djibouti's relations with Eritrea are similar to Ethiopia's, and it too has clashed over border disputes. At the same time, some in Djibouti acknowledge that were Eritrea to open up and start trading with its neighbors, this would benefit the region and help achieve long-lasting peace and stability.
Relations between Ethiopia and another neighbor, Somalia, aren't as bad, but neither are they particularly cordial. Somalia has long claimed Ethiopia's Ogaden region as one of five parts of a Greater Somalia (the others being Somalia itself, Somaliland, Djibouti, and Kenya's North Eastern Province). The Ogaden War, also known as the Ethio-Somali War, was a Somali military offensive to win back the Ogaden between July 1977 and March 1978. It proved a disastrous failure. Nowadays, Ethiopian military are present in Somalia as part of the African Union Mission in Somalia, which is tasked with rooting out al Shabab. And like Eritrea, although even more so because of its large population, Somalia offers a potential trading partner and access to other sectors, such as telecommunications and money transfer services, that are highly competitive and could serve the wider region.
Any claims that the Horn of Africa is out of the woods are foolish. Still, the partnerships between Ethiopia, Djibouti, and Somaliland are reason for cautious optimism—perhaps even some celebration. It doesn't seem far-fetched to imagine the countries of the Horn eventually becoming a regional bloc akin to the East African Community, which is now the most integrated trading bloc on the continent. Regional trade groups make sense for Africa. The national economies of many of the countries there are small. Regional groupings have more clout and could one day become the basis of a continental free-trade area. Great progress, of course, has one potential downside: more ships and even more work to do along Djibouti's docks under the relentless Ramadan sun.