Denis Dumo | 07/08/2016| THE HUFFINGTON POST

Gunfire rang out around the capital of the world's newest nation.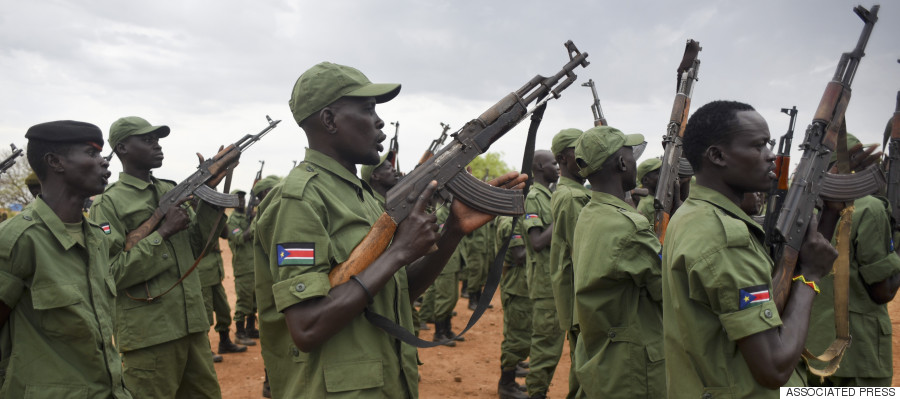 JUBA (Reuters) – Gunfire rang out in South Sudan's capital on Friday hours after five soldiers died in clashes between rival factions, raising fears for a fragile peace process in the world's newest nation.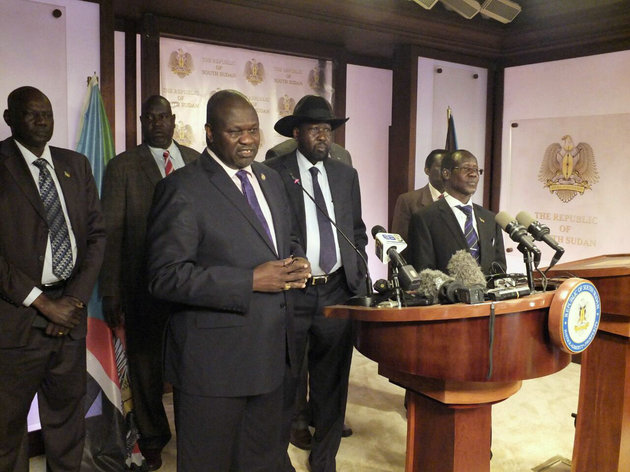 President Salva Kiir and former rebel leader Riek Machar, now first vice president, called for calm at the State House, where they had been in talks when the fighting flared. A Reuters witness there heard shooting nearby.
United Nations chief Ban Ki-moon urged Kiir and Machar to put an immediate end to the fighting, discipline the military leaders responsible for the violence and finally work together to implement the peace deal.
"(The fighting) represents a new betrayal of the people of South Sudan, who have suffered from unfathomable atrocities since December 2013," the Secretary-General said in a statement.
The clash between groups loyal to both men on Thursday night and the shooting on Friday were the first eruption of fighting in Juba since Machar returned to the capital in April, under a deal to end two years' of civil war.
Experts have warned that the five-year-old nation risks sliding back into conflict unless the two sides move more swiftly to implement the peace pact, including ensuring the swift re-integration or demobilization of rival combatants.
"All we want to tell the public now is that they should remain calm," Machar said at a joint news conference with Kiir. "This incident also will be controlled, and then measures will be taken so that peace it restored."
Another Reuters witness said fighting seemed to erupt in the area around State House, while smoke rose above the city.
Kiir's SPLA and Machar's opposition SPLA-IO, which fought for more than two years during a conflict that erupted in December 2013, have forces in that area, the witness said.
Late on Thursday, at least five soldiers were killed in a clash that started when a group of soldiers backing Kiir had stopped vehicles carrying Machar loyalists in Gudele, a district of Juba where Machar has his political base.
A spokesman for the opposition SPLA-IO, Colonel William Gatijiath Deng, said fighting began after Machar's forces refused to allow their vehicles to be searched.
Kiir told journalists at State House that talks with Machar and second vice president James Wani Igga had been to discuss "what we can do in the implementation of the agreement and how to build confidence among the civilian population".
Friday's flare up erupted during those discussions. "These things happened before we could even finish," he said.
Both leaders said they did not know what prompted Friday's incident. South Sudanese radio urged citizens to stay at home.
The International Crisis Group has urged African leaders to put pressure on both sides to re-affirm their commitment to peace and implement the August 2015 deal.
"In the nine months that the ceasefire has been observed, forces have simply paused hostilities while remaining in close proximity: there has been no joint security oversight or move toward unification or demobilization," it said this month.
"This would be an untenable status quo even if there were political progress, which there is not," it added.