Jon Yeomans |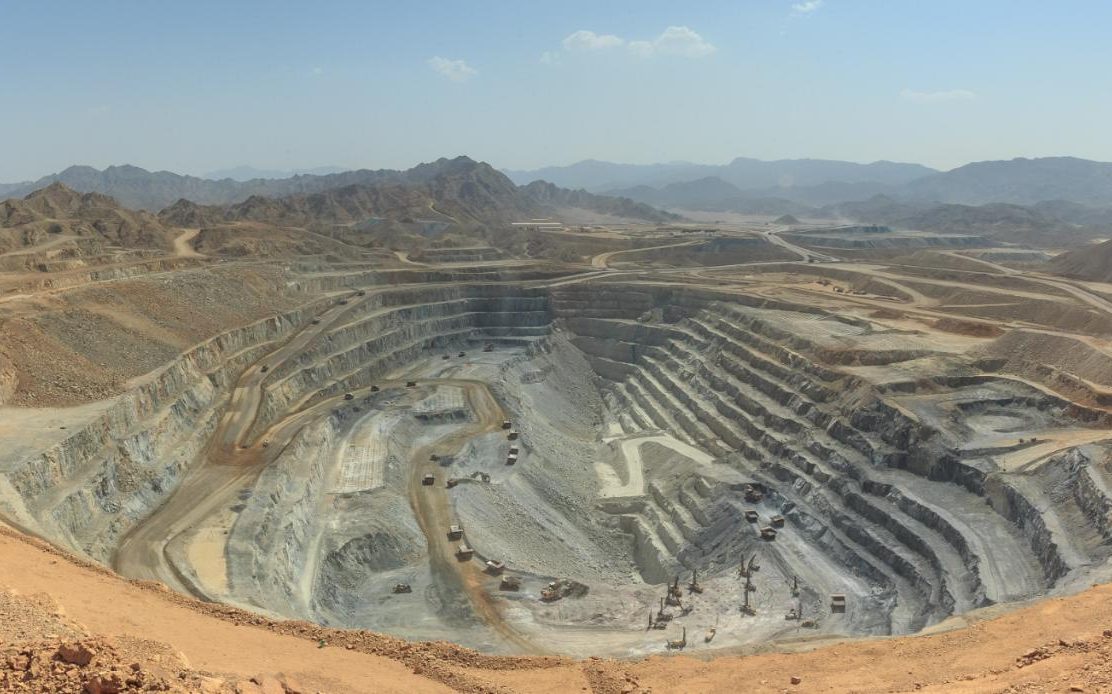 At gold mining company Centamin, they have a motto: "If it was easy, someone else would have done it already." It's apt for a business that has built Sukari, one of the world's biggest gold mines, in a country better known for revolutions and regime change than digging up precious metals.
"Egyptian civilisation has been around 6,000 years, and they've been mining all that time," says Andrew Pardey, the unflappable Australian chief executive of the FTSE 250 company. The problem is, he explains, that Egyptian mining lost its way, as investment faltered and legal uncertainty reigned. "Sukari was mined in pharaonic times and then Roman times. The last of the mining was done by the British before Egypt got independence."
To hear Pardey tell it, the sands of Egypt are ripe for exploration: he brandishes a treasure map of the eastern Sahara, pockmarked with dots signifying gold deposits identified by the British and others before Nasser led Egypt to its freedom in 1953. As the only miner operating in the country, Centamin is in pole position to exploit these opportunities. "Sukari's not unique," he says. "That whole eastern desert, there are similar deposits."
Sukari is "the only world-class gold mine not in the hands of the majors", explains Pardey, who joined Centamin in 2008 and took the top job in 2015. "We have a mine life in excess of 20 years. We have no debt and no hedging in place, so with the improvement in the gold price, we see all the benefits of that. Which is unique, compared to our peers."
In production since 2010, Sukari is about 450 miles south east of Cairo, and has cost $1.1bn (£850m) to build. A trading update last week confirmed the mine is on track to hit its target of 470,000 ounces of gold this year; it has a further 14 million ounces in the ground. Sukari began as an open-pit mine – its vast, stepped sides sink into the ground like an inverse pyramid – to which Centamin has added extensive underground operations: around 45pc of the ounces mined now come from below ground.
Centamin began paying a dividend in 2014. It has been one of the biggest beneficiaries of Brexit, with its share price leaping 47pc to £1.60 on the back of a rise in the price of gold. The metal has climbed 8.4pc since the referendum to $1,362 an ounce as investors seek a safe haven. "The gold price has gone up, and we predominantly deal in US dollars, so it's positive for us," says Pardey.
We've adopted a policy of growth through exploration: finding it ourselves and developing it ourselves
Pardey is sanguine about Brexit's wider effects on the mining industry. "I don't think it's going to have any impact on the large miners, which already have a global spread. And the junior miners, if they're doing any raisings, they're generally done outside the UK anyway."
Pardey, born in Sydney, is a geologist by training. After graduating from university, he sought his fortune in the goldfields of his home country. "Like all geologists you end up in Kalgoorlie for a time, in Western Australia. From there I headed off overseas. I worked for AngloGold Ashanti, a brief time with Guinor Gold [a private explorer in Guinea], then across to Egypt." On joining Centamin, Pardey was appointed general manager of Sukari, charged with building the mine. The site was chosen, he says, not because it was the best deposit, but because it was close to the water supply of the Red Sea.
"Credit to the founder of the company, Sami El Raghy: he had the foresight to see the opportunity in Egypt," says Pardey. "He persevered. It can be very bureaucratic, especially with something new." El-Raghy, an Egyptian-born geologist, set up Centamin in Australia in 1970. He began prospecting in Egypt in the 1990s and won the Sukari lease in 2005. The Egyptian government will receive 50pc of the profits once the capital costs are paid off, in 2017. El Raghy stepped down as chair in 2009 and handed over to his son Josef. Meanwhile Centamin, already listed in Sydney, floated on London's junior Aim market in 2001, and moved to the main market in 2008.
It has taken more than 20 years for El Raghy's dream to be realised, but then Centamin's journey has not been straightforward. The Arab spring reached Egypt in 2011, sweeping President Hosni Mubarak from power after 30 years. A government led by Mohammed Morsi of the Muslim Brotherhood was overthrown by the army in 2013. Former army chief Abdul Fattah al-Sisi has been in office ever since.
"We've been through a couple of revolutions," says Pardey. "But it's perception versus reality. When people were trying to leave the country, we kept mining gold at Sukari. It was business as usual for us. I had my ex-patriot workforce flying in and out of Cairo when you would see on the TV, Egypt's on fire." His staff – including 1,300 Egyptians – carried on working their regular rosters, he adds, arguing that the unrest was largely confined to the capital and Alexandria.
We've enjoyed the process of starting a new mine from scratch, building it and developing the teams
Centamin's shares have rallied 146pc this year, climbing back towards their peak of £1.79, reached in 2010. Prior to the Brexit bounce, two separate lawsuits gave investors pause. The first, a dispute with its fuel supplier, resulted in a $46.7m charge in its full-year accounts; the company is appealing. The second – and potentially thornier – case involves a claim brought against the Egyptian government by an opposition lawyer arguing that Centamin should not have been granted its lease on Sukari. This lawsuit is on hold until Egypt's Supreme Court rules on a separate law that should, if upheld, chuck a raft of cases out of court, including Centamin's.
Crucially, the miner enjoys the support of the Egyptian government, which recognises the money it stands to make from Sukari. Pardey says Centamin has "a very good relationship" with the minister of petroleum, the man responsible for mining in Egypt. It is now lobbying the government to introduce a mining code, which would go beyond the profit-sharing deal at Sukari and impose a standardised framework of taxes, rents and royalty arrangements on new mines. "If Egypt can develop something like that, I'm sure you'll see the opportunities for further expansion there grow incrementally," he says.
Centamin has case studies from Ghana, Tanzania and Mali to show how a mining code can transform the fortunes of resource-rich countries and add millions to their GDP. "Egypt only just got a parliament in place late last year, so it's at a very, very early stage – they've obviously got some slightly higher priorities that they've got to focus on. But we are there giving them reminders," says Pardey. "They want to get foreign investment; gold mining is a good example of that."
Centamin suffered a tragedy in May with the death of Richard Osman, its director of business development, in the crash of Egypt Air flight MS804. Osman, the only British victim of the crash, worked at Sukari alongside Pardey before moving to the company's headquarters in Jersey. "Richard's tragic death has been deeply felt by all at Centamin, who were not only colleagues but also very close friends," Pardey says. "His legacy is not only what Sukari is today, but also the deep impressions he made on everyone who was lucky enough to have known him."
Reflecting on his experience of building the first modern mine in Egypt, Pardey reserves praise for his Egyptian workers. "We had to train them from scratch – they've been very good learners. We've got to the stage – especially with our geologists, because they've been involved longer – where we've had a few of them leave to take jobs elsewhere across Africa and the Middle East. That's a good sign."
Pardey is unfazed by the challenge of steering his mine through revolutions, riots and red tape. "I don't know if I'd call it a 'challenge'. It's been fun," he says. "We've enjoyed the process of starting a new mine from scratch, building it and developing the teams. It's the industry; it's what we do."