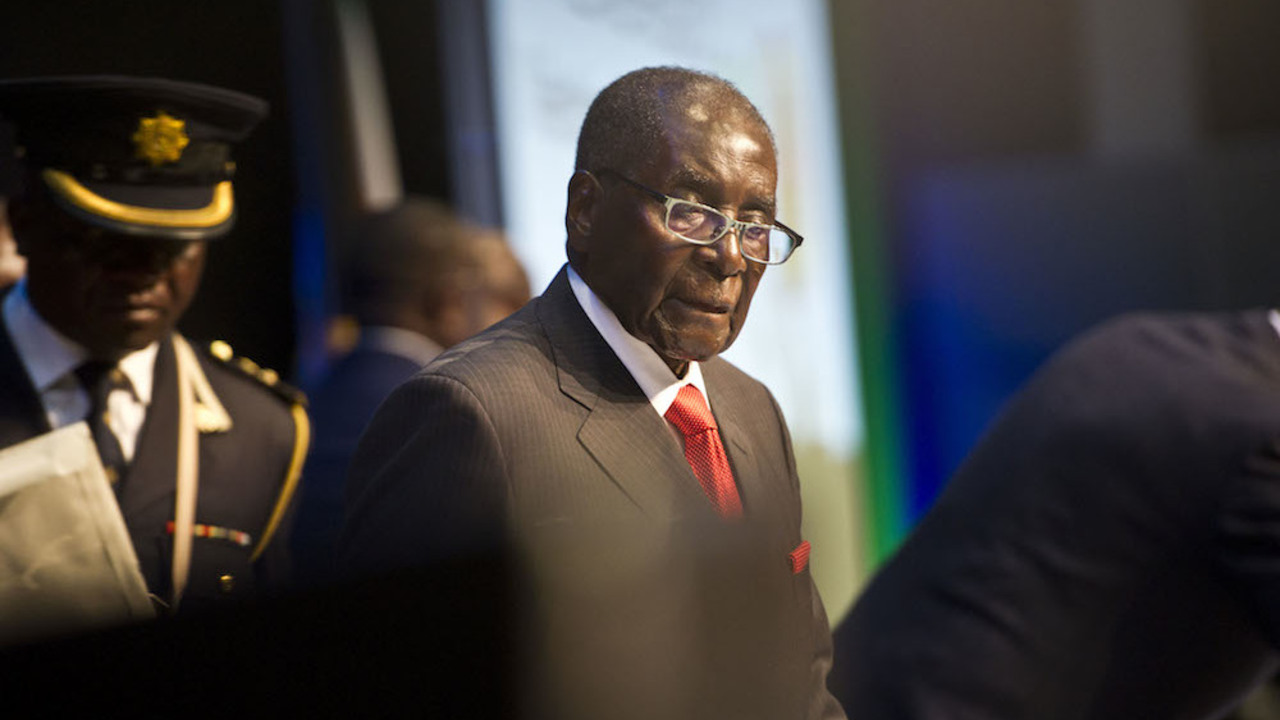 Dear Mr President,
Since I came to your office to tender my resignation in 2001, you and I have not had any occasion to interact or communicate. I hope, however, you will still recall one of the observations I made about your legacy. I will not repeat it here because for me that remains a privileged conversation. I will, however, observe that I think you still have an opportunity to help create a foundation Zimbabweans can use to build a cohesive and successful nation.
What compels me to write this open letter is the current state of affairs in Zimbabwe that has led to among other things, phenomena such as that of Pastor Evan Mawarire. Before I delve into expressing my thoughts on this issue, I want to quote something President Nyusi said on the occasion of his inauguration, an inauguration I know you Mr President attended.
Among other things President Nyusi said " I congratulate Mozambicans for their participation in the success of democracy. At present, our individual choices of faith or ideology, and political inclinations are of least significance. I take office as the President of all Mozambicans and I stand willing and available to listen to all segments of public opinion."
When I read President Nyusi's speech I felt a lot of hope for Africa. I proceeded to ask for his permission for my organization to post that speech on our website. By way of introducing his speech on our website I made the following observation.
"The way he (President Nyusi) frames his speech, in many respects speaks to, and challenges the way many Africans have experienced the nation state. African Heads of State have, by and large, institutionalized states with at least two classes of citizens, the first class being those citizens who also happen to be members of the ruling party and the rest who chose other associations different from the ruling party having a defacto status of second-class citizens! If President Nyusi achieves what he has articulated, his approach would be a major departure from the two classes of citizenship experienced by most Africans to date."
Mr President, I watched your reaction to Pastor Mawarire's #ThisFlag citizens' movement and was intrigued. So I then took the time to listen to as much of what the pastor has said as I could lay my hands on and I was then really puzzled. Firstly, the pastor acknowledges your government. He has not said anything to imply he does not recognize your government, so he is not about regime change. Secondly he is appealing to his government, i.e. the government you lead, to heed the suffering of the population and do something about it. Thirdly, he clearly states that he is against citizens taking the law into their own hands and getting violent and destroying property.
I just learnt that Zanu youths demonstrated against Pastor Evan Mawarire and in support of The President and the Government. I further learnt that the police did not beat anyone during the Zanu youth demonstration. In contrast, a lot of the citizens who came out to support Pastor Mawarire were beaten by the police and Mawarire himself was arrested.
Leaving aside that I am not sure what demonstrating against Pastor Mawarire means given no one can dispute the fact that the Zimbabwean economy is in meltdown, I would observe that the contrast between how Pastor Mawarire and the Zanu youth demonstrators have been treated is a very clear illustration of my observation about two classes of citizenship. In itself, it is good that Zanu youth can demonstrate when they have a cause to demonstrate about. What is clearly wrong and I dare say quite dangerous for the country's well being is that the rights accorded Zanu youths are not accorded other Zimbabwean citizens.
Moving beyond the Zanu youth issue, I would like to pose a simple question. How can it be that when Zimbabwean citizens have cause to disagree with their government they are labeled as "not part of us" at a national level? I understand that they are not part of Zanu, but I cannot understand that their different views merit their not being considered to have a right to live in Zimbabwe and enjoy the rights of other citizens, as is their constitutional right. Who are 'us'? Members of Zanu or Zimbabweans at large? Does it mean citizenship can be withdrawn on the basis of holding different views from the governing party? Is this not a very slippery slope indeed? Where are we headed if we go down this kind of thinking and practice? Is this not the kind of thinking that has led to genocide in other societies?
Mr President, unless I am missing something in this situation, I believe that it would be good for the country if you, as head of our government, engaged with the situation that citizens are trying to bring to your attention. Citizens are crying for help. They are not fighting you. They are asking for accountability and competency in the management of the affairs of their country as I believe is their right and obligation.
There is no amount of outside intervention, support or assistance that will make Zimbabwe prosper unless Zimbabweans are united internally. I would like to persuade you to take to heart the suffering of the citizens rather than push back at them as if their pleas are not founded on the reality of a dying economy. Zimbabwe is blessed with amazingly industrious people. People, who are very focused, disciplined, hungry for education and very aspirational. We are also lucky in that we have a country, which is well endowed with natural resources.
It would not take a cohesive Zimbabwe very long to bounce back and become again the envy of the continent. To harness the energy, imagination and innovativeness of the nation, we have to have a better tolerance and capacity for challenge, pushback and inclusiveness. We have to cultivate the capacity for synthesizing other people's views into our own to get synergistic multipliers in the national developmental effort.
Nkosana Moyo is the Founder and Executive Chair of The Mandela Institute for Development Studies (MINDS). He has served in senior positions in the IFC of the World Bank Group; Actis LLP, a British Private Equity Firm; The African Development Bank. He is currently a Non Executive Director on the boards of Old Mutual PLC and Impala Platinum. Dr Moyo also served as Minister for Industry and International Trade in Zimbabwe under President Mugabe.