Kumi Naidoo  | August 23 2016 | Business Day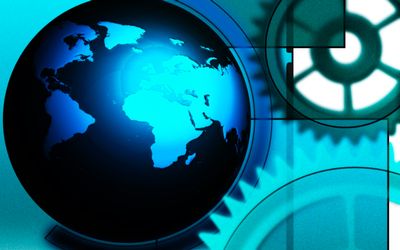 IN BURUNDI, lawyers who dared expose torture by its governing party's youth wing face disbarment; human rights activists are regularly targeted in the Democratic Republic of Congo; and in Zimbabwe, a nonagenarian runs roughshod over an increasingly poverty-stricken country. Protestors gunned down by Ethiopian security forces are unable to get the kind of global support that was once the norm.
Even in SA, with its exemplary Constitution, the ANC is constantly blaming outsiders for growing dissent over corruption and its violation of the rule of law.
Even though the world is more connected today than it has ever been, the democratic space on the continent is rapidly shrinking. One of the main reasons for this is that the role of civil society has been curtailed drastically, largely due to a lack of funding for African nongovernmental organisations and the financial crunch media institutions face, forcing them to cut coverage of the continent.
While the global financial crisis curbed support once taken for granted from endowments, philanthropists, trusts and other sources, the fact is that African — indeed most developing countries — nongovernmental organisations never made the leap to self-sufficiency in terms of resources or anything else.
We hope that this will soon start to change. A new African Civil Society Initiative has been in gestation. In the past few months, more that 3,000 interested people have been in conversation on different platforms on how to reinvigorate civil society across the continent.
It is worth remembering that one of the most successful global campaigns of the past century was the anti-apartheid struggle. Though that had its peculiarities, it was done in a world in which telecommunications was still a luxury and reaching people was really difficult. Yet it succeeded.
By contrast, today it is really easy to reach out to people in Africa and elsewhere, but as long as most of people's energies are consumed by daily survival because of lack of resources and poor infrastructure, they are perpetuating their marginalisation.
In Africa, challenging the status quo in repressive regimes also often requires the support of global organisations because they have the appropriate financial and media muscle.
But what should concern us even more is that impunity is rife, conflicts are on the increase and states use modern technology as a tool of repression. If there is anything the world learnt from the anti-apartheid struggle, it is that governments do not give dissenting voices a hearing until they become too loud to ignore.
The African Civil Society Initiative aims to change the conversation about the continent and how we engage with one another. It is a bold attempt by organisations to reclaim their leadership roles when it comes to tackling a myriad ills including the shrinking of democratic space across the continent; challenging corruption and impunity; fighting to attain gender equality and assertively tackling income inequalities; dealing with the enormous threats posed by climate change; and contributing to the eradication of poverty.
In the 21st century, it is shameful that countries on the continent still suffer famine (Niger), that heads of states refuse to vacate office or use force to remain in charge (Burkina Faso, Uganda), and that dissent is still met with brute force (Zimbabwe, Egypt and others).
For a continent with one of the largest proportions of young people in the world, it is equally shameful that ageing leaders refuse to give way to a new generation.
That has to change if all citizens are to benefit from the Africa Rising narrative of better growth, greater integration with the global economy and more access to services and infrastructure. It is also necessary if we want more innovation in the way we tackle our problems, whether it relates to disease, natural disasters, the subversion of technology for repressive means and growing incidents of terror.
We are well aware that numerous attempts have been made in the past for a better-connected civil society on the continent, but they have not endured. So what is different this time round?
As a start, the aim is to make the network financially self-sufficient (funded entirely from within the continent or by the African diaspora) within five years. For us, that is crucial as it will help us counter the criticism of the many despots who use the "Western-backed" dissent as an excuse to ignore civil society when challenged.
Offering home-grown opposition, lobbying or whatever is needed in the civil society space will imbue us with a legitimacy we have not necessarily commanded before. New technologies have shown the potential for new conversations and ways of holding the establishment to account, and Africans need to adopt those.
The energy of the youth will be harnessed and the conversation adjusted to how Africans can change the narrative about being poor, desperate and at the mercy of global forces, to taking charge of our futures. We must remind ourselves and the world that though Africa is the richest continent under the ground, it is the poorest above the ground; what analysts have called the "resource curse".
We are also aware that there is strength in numbers, and networks offer the best protection against despots.
Very importantly, the initiative will not be fashioned as mere opposition to governments. We will advocate a more nuanced approach. There are times when governments will have to be challenged, but at other times, there will be a need for civil society to work with governments so as to make gains in the international arena, in matters such as climate change policies.
It is unconscionable that countries that have most contributed to global warming constantly avoid taking the actions necessary to mitigate the effects. Civil society voices in such instances may be more strategic, given how fragile north-south negotiations positions can be in global forums.
And we are not looking for an us-versus-them approach to the continent's problems. Rather, we should be pragmatic and realistic. Nongovernmental organisations must and need to hold political, business and other leaders to account.
But it does not mean civil society should not team up with continental bodies and even governments when tackling global ills such as tax evasion.
It is easy to lament Africa's lot, as has been done for decades. But we are at an important juncture — to continue the way we have done without making much progress, or to change the narrative.
The thousands of people who have been part of the conversation in the past year have chosen the difficult task of making the change. If we don't, Africans are at risk of remaining caught in a cruel contradiction: even as the continent's economic growth prospects are lauded, most of its citizens are unable to benefit because the system that has entrenched itself from colonial times perpetuates their marginalisation.
Naidoo is the interim head of the African Civil Society Initiative