BINDURA, Zimbabwe — Dozens of angry young men jumped off a truck in front of Agrippah Mutambara's gate, shouting obscenities and threatening to seize his 530-acre farm in the name of Zimbabwe's president. They tried to scale the fence, scattering only when he raised and cocked his gun.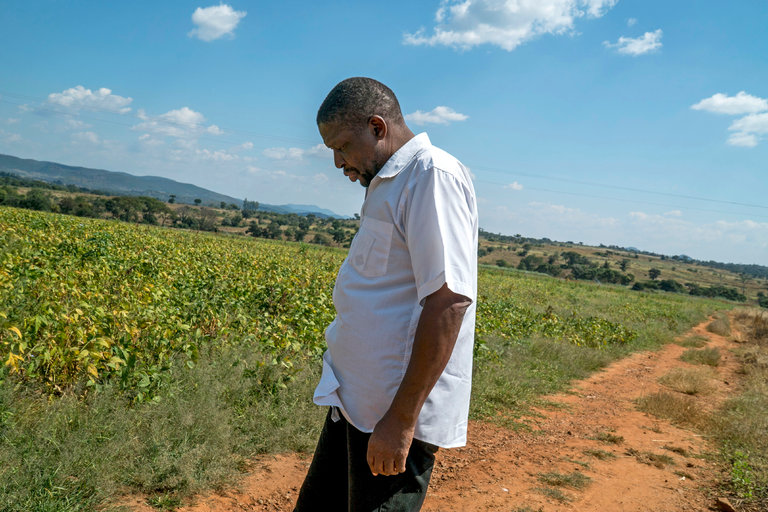 Zimbabwe made international headlines when it started seizing white-owned farms in 2000. But Mr. Mutambara is not a white farmer. Far from it, he is a hero of this country's war of liberation who served as Zimbabwe's ambassador to three nations over two decades.
But when he defected from President Robert Mugabe's party to join the opposition a few months ago, he immediately put his farm at risk.
"When it was happening to the whites, we thought we were redressing colonial wrongs," said Mr. Mutambara, 64, who got his farm after it had been seized from a white farmer. "But now we realize it's also coming back to us. It's also haunting us."
Zimbabwe is suffering one of its worst economic crises in years. Banks have run out of cash. The government is struggling to pay its workers. Public protests, including one in July that shut down the capital and a united show of force by the nation's biggest opposition figures on Friday, have rattled Mr. Mugabe's government.
Desperately seeking loans, Zimbabwean officials have visited Washington and European capitals in recent months, swallowing years of resentment toward the West to promise economic and political reforms, including ending the tortured history of farm seizures. Even Mr. Mugabe, now 92 years old and increasingly frail, has pledged to compensate white farmers.
But despite the promises, prized farms are at the center of heated political infighting in Zimbabwe. As the battle to succeed Mr. Mugabe intensifies, dozens of political figures who have fallen out of favor, like Mr. Mutambara, are facing the seizure of their farms. With the economy in peril and the governing party split in a scramble for power, land is being used as a vital tool in the struggle for control.
"No one is safe," said Temba Mliswa, 44, who was the chairman of the governing party's chapter in Mashonaland West Province before his expulsion from the party in 2014.
Mr. Mliswa got a 2,000-acre farm belonging to a white Zimbabwean in 2005. When he took possession, Mr. Mliswa said, police officers beat the white farmer and his workers.
But last year, Mr. Mliswa said, hundreds of youths sent by the governing party invaded the farm again, destroying property and beating his workers. They eventually left, but one of Mr. Mugabe's ministers recently held a rally in which he threatened to take Mr. Mliswa's farm unless he stopped criticizing the president's party.
"They use the land to control you," Mr. Mliswa said.
Zimbabwe's political uncertainty has weakened the economy, already hit hard by a severe drought and a fall in global commodity prices. People have been hoarding cash — Zimbabwe adopted the American dollar in 2009 — and taking it out of the country, leaving bank A.T.M.s empty.
Mr. Mugabe's "Look East" campaign, which focused on attracting China as a counterweight to Western influence, has suffered from China's economic slowdown and recent disagreements over economic policy, though billboards still laud China as Zimbabwe's "all-weather friend."
With few other options left, Mr. Mugabe's government has turned to the International Monetary Fund, an organization he vilified in the past as an instrument of colonial domination.
In talks with the fund, the government has agreed to reforms in the hope that it will qualify for loans for the first time since 1999. The fund has sent positive signals about government steps in areas like curbing the size of the public work force and cleaning up the banking sector.
"The reforms are in our interest, and not in order to please anybody," said Patrick Chinamasa, the finance minister. "Whether the I.M.F. is there or not, we have to do reforms in order to restore confidence in our economy."
But significant hurdles remain. The Zimbabwean government must clear $1.8 billion it owes to the I.M.F., the World Bank and the African Development Bank. It must also persuade the I.M.F., where a skeptical United States holds the most votes, that it is committed to change.
And of all the potential reforms, perhaps none is as sensitive as land.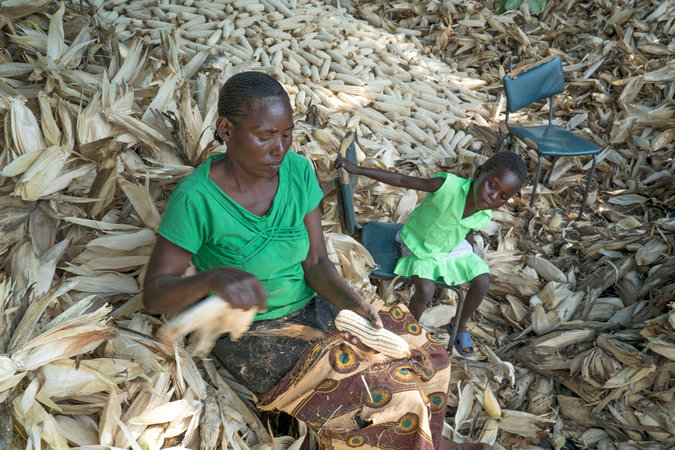 Resolving the issue is central to reviving the country's economy and re-establishing ties, virtually frozen for nearly a generation, with Western governments.
Zimbabwe has proposed establishing 99-year land leases. Currently, even black Zimbabweans who received land seized from white farmers lack land titles, leaving them at the mercy of the authorities.
Under a program financed by the European Union and the United Nations, the government has begun mapping the more than 6,000 commercial farms that have been seized. For the first time, the government also recently held a workshop on the compensation of white farmers.
"A year and a half or two years ago, nobody really talked about it," Christian Beddies, the I.M.F. representative in Zimbabwe, said about land reform. "So if you look at it from that angle, what we are seeing is progress — really a general desire to address the issue."
Others are skeptical. Nginya Mungai Lenneiye, a former World Bank representative in Zimbabwe who has served in the government, said Zimbabwe might set up a "credible framework" for eventual compensation that would satisfy the I.M.F.
But actual compensation, he said, is another matter.
"It cannot happen while Mugabe is alive," Mr. Lenneiye said. "It will be too much a slap in his face."
Beyond pride, settling land ownership could strip Mr. Mugabe of an important tool he has wielded over the political class.
Dozens are believed to be facing threats of losing their farms, according to former governing party members and the local news media.
Many were expelled from the governing party, ZANU-PF, in the past year because they were considered close to Joice Mujuru, a former vice president who was once regarded as Mr. Mugabe's likely successor but was purged by Zimbabwe's powerful first lady, Grace Mugabe.
And for all the talk of compensating white farmers, politically connected Zimbabweans are continuing to grab white-owned farms.
This year, a white Zimbabwean couple were expelled by police officers from their 2,000-acre tobacco farm. The new owner was a Zimbabwean medical doctor living in England; the news media uncovered photographs showing the doctor and his wife with Mrs. Mugabe.
In 2000, two decades after Zimbabwe's independence, the country's best farmland remained in the hands of descendants of white settlers. Mr. Mugabe's government forcibly removed white Zimbabweans from their farms, which were supposed to be distributed equitably to black Zimbabweans.
Thousands of poor black farmers suddenly got access to land, often small plots, bringing them into the economy and spreading the profits from crops like tobacco to a much broader share of Zimbabwe's population.
But high-ranking officials in the governing party received the best farms. Or, like Mr. Mutambara, the former ambassador, they were given the best tracts of a large farm, usually with the main farmhouse and farming equipment.
"Contrary to what we had expected, some people because of their position in government have gone on to acquire multiple farms, huge farms," Mr. Mutambara said.
Mr. Chinamasa, the finance minister, denied that some members of the political elite were violating the government's policy by owning more than a single farm. He said members of one family could each own a farm, creating the impression that they owned multiple farms.
"We have a policy that it was one person, one piece of land," Mr. Chinamasa said. "The policy is clear. It's not a problem."
But if Mr. Mugabe's government can reward loyalists with prime land, it can also easily take it back, especially with the lack of deeds or long-term leases.
Mr. Mliswa said he had received his farm when his uncle headed the lands ministry. Once considered Mr. Mugabe's right-hand man, the uncle was also expelled from the governing party in 2014 and now risks losing his farm, too, Mr. Mliswa said.
"There was blood spilt on my farm, there was violence, which I really, really, really, really regret," he said of the seizure of his farm from its white owner in 2005. "I apologize profusely, but it was because of the system I was involved in. I belonged to a party whose culture is violence."