Editorial | Friday 2 September 2016 | The Guardian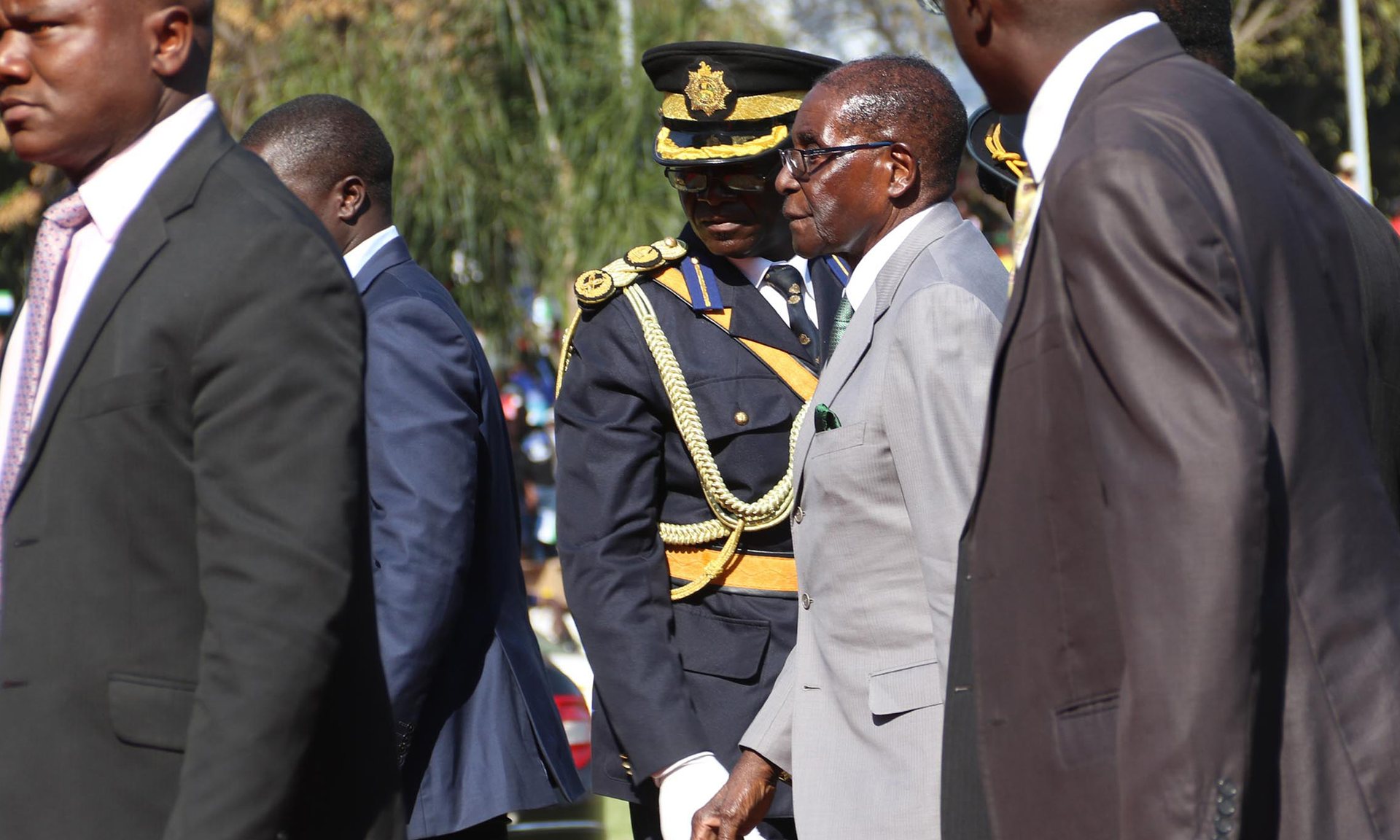 As his three and a half decades in power testify, Robert Mugabe is the great survivor. His status as a hero of liberation, his expert skills at dividing and ruling, and, perhaps above all, his sheer ruthlessness have maintained his grip on Zimbabwe through numerous challenges. Though the unusual, widespread protests of recent weeks and deepening factionalism of his Zanu-PF party suggest he is confronting perhaps his toughest moment yet, no one is ready to write him off.
His imposition of a two-week ban on protests in Harare appears to have damped down the movement on the streets for the moment; opposition parties have postponed their planned demonstration for a fortnight. Yet the pressures are building: resentment at endemic corruption, injustice, mismanagement and sheer poverty, compounded by the effects of a drought and falling mineral prices. The country's coffers are so empty that teachers and medical staff have gone on strike over unpaid wages, and – more worryingly for the government – the military and police have repeatedly been left waiting for their salaries. Key war veterans allies have turned upon him.
The president insists he is going nowhere and will stand in the 2018 elections. But he is now 92, and party insiders are inevitably contemplating what – and who – comes next. Waiting in the wings is Vice-president Emmerson Mnangagwa, a controversial figure, not least because of allegations of complicity in human rights violations. While he has powerful backers he is opposed by the "Generation 40" faction which has thrown its weight behind Mr Mugabe's much younger wife, Grace. It is easy to see how unpleasant a leadership conflict could become, so the cracks within Mr Mugabe's party may well incline the Zanu-PF elite to shore him up in the short term.
Plenty of Zimbabweans would like to see an alternative to the rule of Zanu-PF. But even the electoral success of the Movement for Democratic Change in 2008 was seen off by Mr Mugabe, and that party has itself been wracked by infighting. It is unclear whether its alliance with the Zimbabwe People First party of Joice Mujuru – the Zanu-PF vice-president purged in 2014 – can do any better.
The priority for many citizens, including those with no affection for their leader, is avoiding instability that would further ravage the economy and lead to outright violence. The president underlined the risks – and his absolute determination to see them off – when he warned that protestors "are thinking what happened in the Arab Spring is going to happen here, but we tell them that is not going to happen here". Pastor Evan Mawarire, who was detained after launching the unexpectedly effective #ThisFlag protest movement, is already in the United States, the latest of many able Zimbabweans forced into exile.
Optimism about Zimbabwe's future is in short supply. It still has extensive if dilapidated infrastructure, its spectacular landscape and climate offer considerable agricultural and tourist potential, and it boasts a relatively skilled and educated workforce as well as its talented diaspora. But none of these assets are likely to be utilised until its political woes are addressed. Though Mr Mugabe may face down his opponents and rivals again, Zimbabweans are rightly beginning to focus on a future without him.