Abe's Development Pitch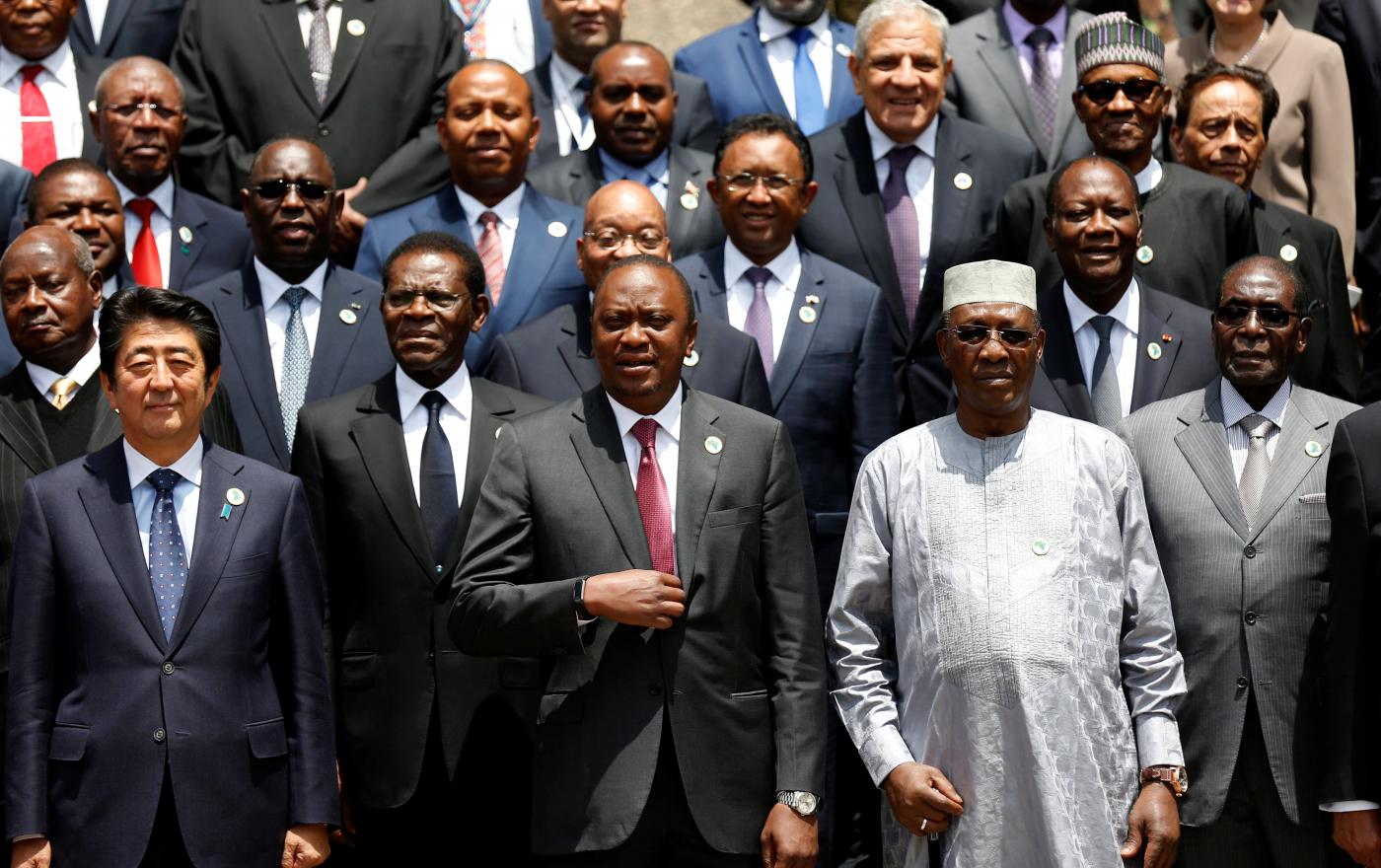 Under Prime Minister Shinzo Abe, Japan has been looking to boost its global standing. In that effort, the country's relationships with African states have become key. The most recent signs of Tokyo's pivot to the continent came in late August, when Abe travelled to Kenya to attend the Sixth Tokyo International Conference on African Development (TICAD), a meeting convened by Japan, 54 African states, and several international organizations. At the conference, Abe pledged more than $30 billion in Japanese investment to infrastructure projects across the continent over the next three years—the largest such commitment in TICAD's history.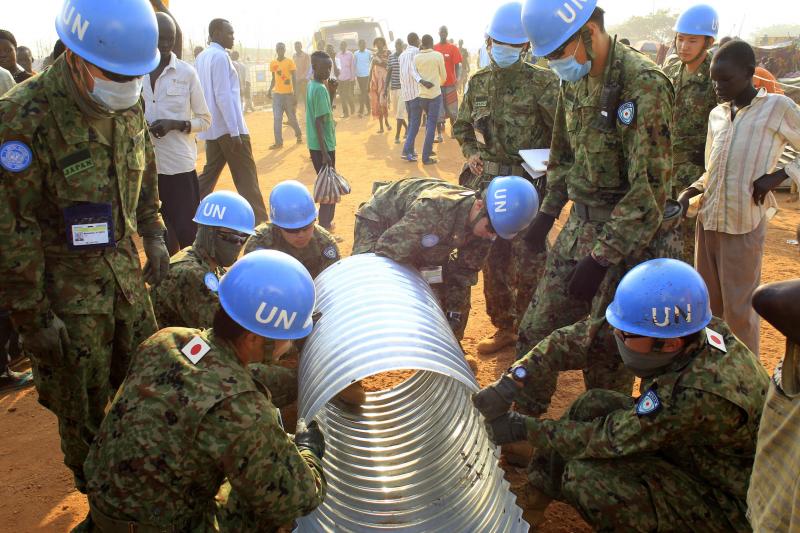 Abe's investment pledge reflected a broader shift in Japan's policy in Africa: from aid to trade and from government to the private sector. Last month's TICAD was not short of symbolism to this effect. The meeting was the first of its kind held in Africa instead of in Japan, and Abe, whose public remarks painted his country as an economic partner rather than a donor, brought more than a hundred Japanese businesspeople along for the conference.
For decades, Japan's foreign policy in Africa revolved around the projection of soft power, mainly in the form of development assistance. But in recent years, economic pressure at home and competition with other foreign players on the continent have led Tokyo to reconsider.
Japan's biggest competitor for influence in the region is China. Over the past decade, Beijing has committed tens of billions of dollars to African countries in a web of investments, loans, and joint ventures. At the 2015 Forum on China-Africa Cooperation—a summit that Beijing first convened in 2000—Chinese President Xi Jinping pledged more than $60 billion in investment to the continent. India has also upped its game: in 2010, it launched the India-Africa Business Forum, and as of 2014, it had some $15 billion invested in ventures in African states. For years, Japan's foreign direct investment in African states has also been climbing, although more gradually. Yet its expenditures remain well below China and India's, and they lag behind those of many of the countries in the Organization for Economic Cooperation and Development, a club of advanced industrialized states to which Japan belongs.
Tokyo is pushing forward anyway, mostly because of African countries' importance to Japan's economy. Many of the raw materials and resources used to manufacture Japanese exports—from automobiles to household appliances—come from African states. By deepening Japanese investment and encouraging corporate joint ventures, Tokyo hopes to secure the supply chains that lead to these materials. Japan has poured millions of dollars of investment into resource-rich Madagascar, for example, where an international consortium that includes the Japanese conglomerate Sumitomo aims to develop the country's cobalt and nickel industries. Energy is another target for Japan, which is in particular need of foreign sources of fuel thanks to the cuts to domestic nuclear power production that followed the 2011 Fukushima nuclear disaster. In 2014, Tokyo pledged nearly $700 million to help build Mozambique's capacity to export liquefied natural gas to Japan—the world's largest importer of the fuel—over the following five years. Despite China's massive footprint on the resource market in Africa, then, Japan has been making inroads.
Despite China's massive footprint on the resource market, Japan has been making inroads.
Tokyo is complementing its economic outreach with a diplomatic push. Abe's August trip marked his third visit to Africa since he took office in late 2012. No other Japanese prime minister has visited the continent so many times in such a short period. Last year, Abe traveled to Ethiopia, the Ivory Coast, and Mozambique, becoming the first Japanese leader to go to sub-Saharan Africa since a 2006 trip by Junichiro Koizumi. In 2014, during a tour of the Middle East, Abe made a stopover in Djibouti, where Japan's Self-Defense Forces (SDF) have their only foreign base. And the TICAD meetings have become a more powerful diplomatic tool than they were in the past, thanks mostly to Japan's expanding relationships with the participating countries.
Abe also hopes to rally African support for Tokyo's campaign to reform the United Nations. Japan, which is one of the largest donors to the UN, has long sought a permanent seat on the United Nations Security Council and has lobbied a number of African states to back its position. At this year's TICAD, Abe managed to secure a joint statement from Japanese and African leaders expressing a shared determination to "urgently reform" the world body, including the Security Council. But many African states will hesitate to go further, mostly because of their economic ties with China, which vehemently opposes Japan joining the Security Council as a permanent member. Indeed, Security Council reform is unlikely in the near term, since Beijing will work to block any attempt by Tokyo to gain a permanent seat. For now, the support that Japan secured for its position is most important symbolically.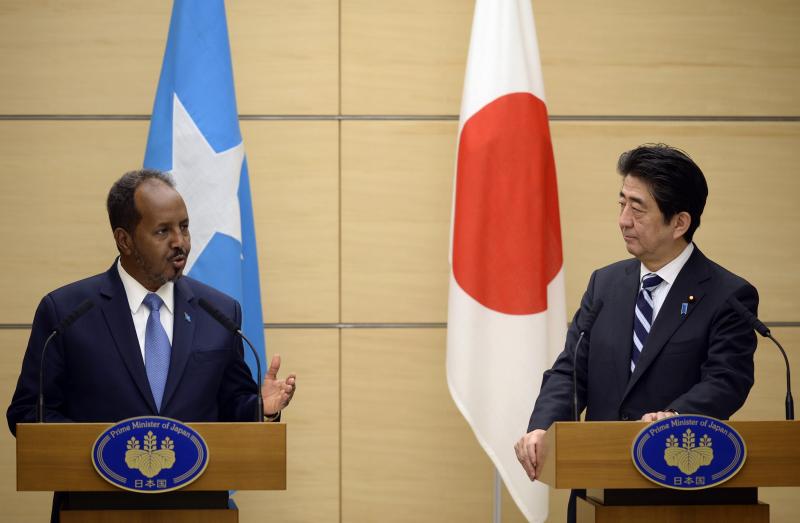 THE DREAM AND THE REALITY
During his trip to Kenya last month, Abe committed Tokyo to ramped-up security ties with African governments, mostly in support of counterterrorism and antipiracy initiatives. Japan managed to get all the African leaders attending the conference to voice their support for a "rules-based" maritime order—a diplomatic barb aimed at Beijing's expansive claims and coercive tactics in the East and
South China Seas
. And in bilateral meetings with officials from the Ivory Coast, Kenya, and Mozambique, Abe has also gained informal support for Tokyo's 2015 security reforms, which will loosen the restrictions on Japan's involvement in overseas peacekeeping and security missions.
As for Japan's security commitments, in recent years, the country has taken on a more prominent role in some of Africa's conflict zones. Tokyo still has a presence on the Horn of Africa through its SDF base in Djibouti, which it uses mostly to support anti-piracy missions in the Indian Ocean. In South Sudan, meanwhile, the SDF has participated in a United Nations' peacekeeping mission since 2011. So far, Japan's role in the operation has been limited to the provision of technical expertise. Of the around 400 Japanese troops it has sent to the country, most are engineers. Thanks to Tokyo's security reforms, however, that balance could soon change: under its new mandate, the SDF will be empowered to come to the defense of allied units under attack beyond its immediate vicinity. In this sense, the mission in South Sudan is a testing ground for Abe's broader security reforms. Its success or failure—especially if it involves Japanese casualties—could influence the prime minister's plans to begin government discussions on controversial revisions to the Japanese constitution that could further liberalize the restraints on the SDF.
Japan's message to African countries is clear: there are routes to sustainable development that do not involve China. That idea should be appealing to many on the continent, where some states have complained about China's mercantilist economic policies and opaque investment programs. Despite Japan's corporate transparency and qualitative edge, the challenge for Tokyo remains enormous. In 2015, African countries' trade with Japan was worth only $20 billion; with China, it was worth $180 billion. Just before last month's conference, the state-backed Chinese outlet Global Times published an editorial noting that, when it comes to economic ties with African states, "there is a huge gap between Abe's political dream and reality." The claim was meant to be pejorative; it may also have been accurate.