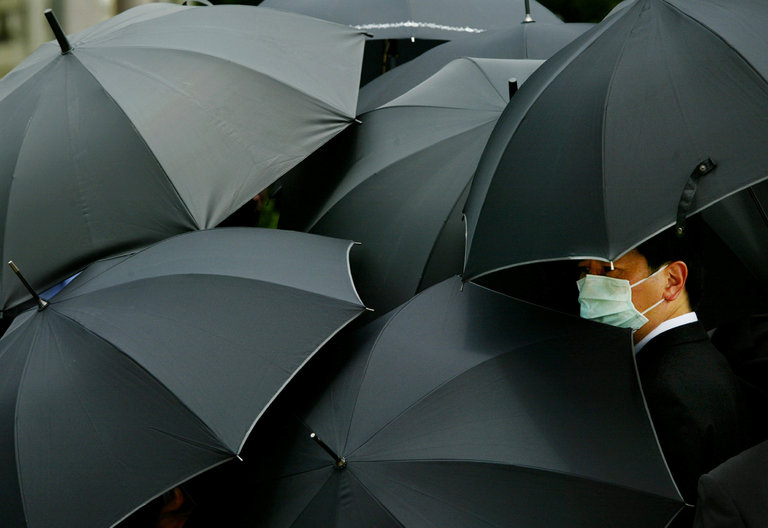 Of the world's countries, only six — three rich ones and three poor ones — have taken the steps they should have to evaluate their ability to withstand a global pandemic, according to a recent report sponsored by the World Bank.
Just three wealthy countries — Finland, Saudi Arabia and the United States — have gone through two external evaluations of their readiness to face pandemics, one for human diseases and one for animal outbreaks, the study found.
As of last April, only three poor countries — Eritrea, Pakistan and Tanzania — had undergone both evaluations and had described how they planned to find the money to rectify their weaknesses.
The unusually concise and crisp report, "From Panic and Neglect to Investing in Health Security," was written by experts from the World Bank, the International Monetary Fund, the African and Asian development banks, and finance officials from various governments.
Under Dr. Jim Yong Kim, its current president, the World Bank has strongly advocated creating emergency funds to fight disease outbreaks. In 1987, Dr. Kim helped found Partners in Health, which provides medical care in Haiti and other poor countries and which fought Ebola in West Africa in 2014.
The external evaluations are done in cooperation with the World Health Organization and the World Organization for Animal Health, a Paris-based United Nations agency. (Even diseases that infect only animals can damage economies by curtailing meat exports, for example, or driving up domestic food prices.)
The annual number of disease outbreaks around the globe has more than tripled since 1980, and air travel spreads contagions across oceans far more often.
To convince countries that preparedness pays, the report included estimates of the economic damage various epidemics had done. For example, the viral pneumoniaSARS — which ultimately killed only 774 people — shrank China's gross domestic product by 0.5 percent in 2003.
The report also broke down costs on a per capita basis. A major flupandemic, for example, would cost Afghanistan only $12 per citizen, but the United States $248.
The American government pays 60 percent of the $4 billion disbursed each year to stop pandemics; the Bill and Melinda Gates Foundation alone is the third-biggest donor, covering 10 percent of the costs. Britain pays 13 percent. Canada, Japan, Australia, South Korea and Norway pay the rest.