South African borders on alert to ensure Grace Mugabe does not flee
Ed Cropley | August 17, 2017 | Reuters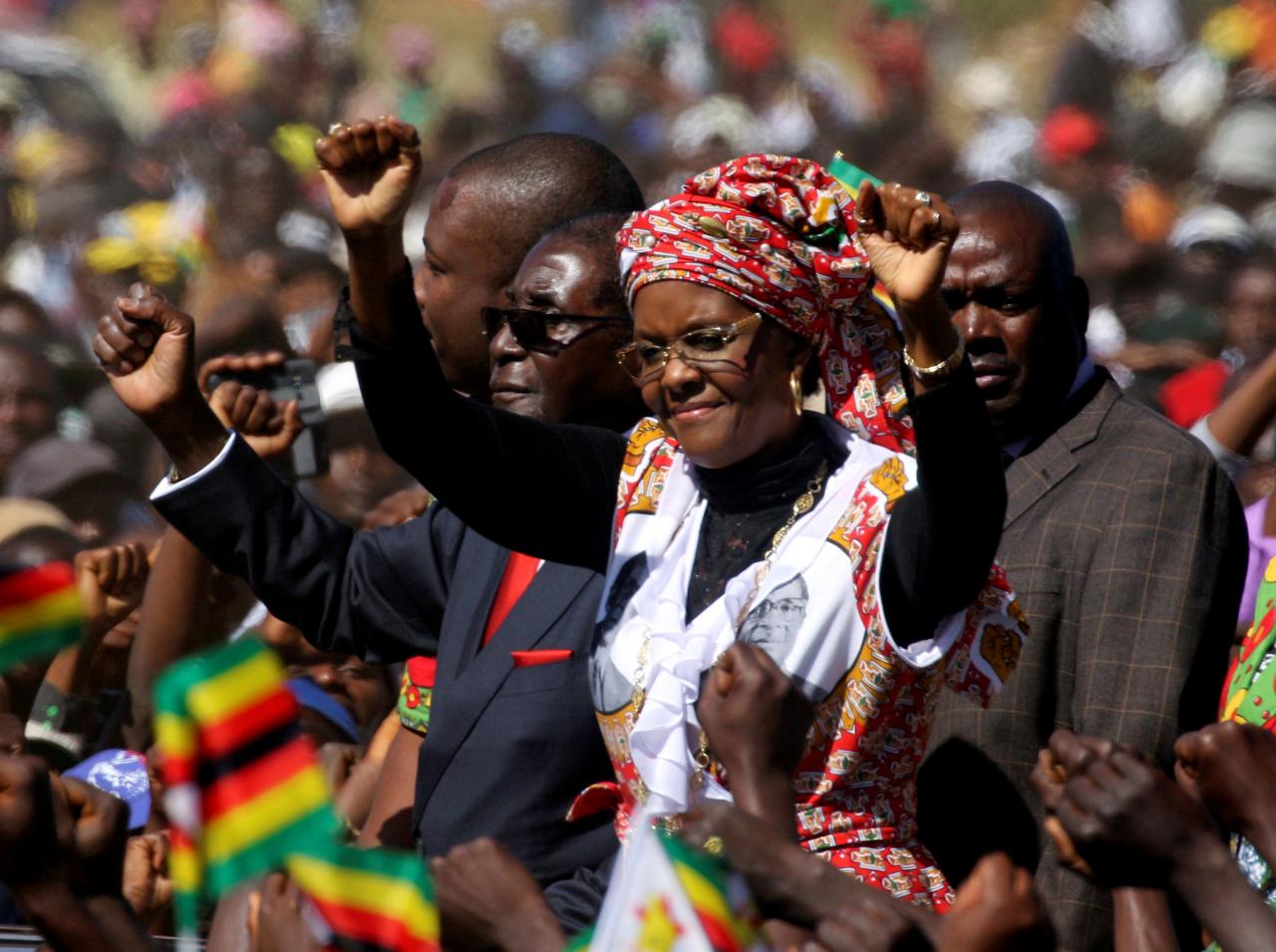 Her husband, Zimbabwean President Robert Mugabe, has meanwhile showed up in South Africa for a regional summit, complicating the diplomatic dilemma now confronting the government.
Mrs. Mugabe, 52, has asked for diplomatic immunity in the case, although she has not been charged. Her present whereabouts were not known to the authorities.
The alleged victim, 20-year-old model Gabriella Engels, has accused Mugabe of barging into a hotel where Engels was meeting with her sons, and whipping her with an electric cord.
Police Minister Fikile Mbalula told reporters on Wednesday Mrs. Mugabe had been due to appear in court on Tuesday afternoon under a deal struck with authorities, but she failed to turn up.
On Thursday, Mbalula said police had put a "red alert" on South Africa's borders to stop her from trying to leave.
"We had already put tabs on the borders, in relation to her leaving the country, so there's no question about that," he told reporters.
So far she had made no attempt to flee, he added.
The South African government has made no official comment on the case and foreign ministry spokesmen have not answered their phones for two days, but the issue is causing waves at the highest level.
Justice Minister Michael Masutha told Reuters he was attending a meeting on Wednesday evening to discuss the matter but did not provide details.
The police, whose conduct was subjected to intense scrutiny during the murder trial of track star Oscar Pistorius, have said Grace Mugabe will get no special treatment. A police statement on Wednesday said she would be "processed through the legal system" despite attempts to claim privileged diplomatic status that might put her above the law.
She had come to South Africa for medical treatment to an injured foot, almost certainly invalidating her claims to diplomatic immunity, legal experts said.
However, given the potential for diplomatic fallout, South African prosecutors could yet decide to drop the case if they thought the injuries to the alleged victim were not too severe, criminal attorney Riaan Louw said.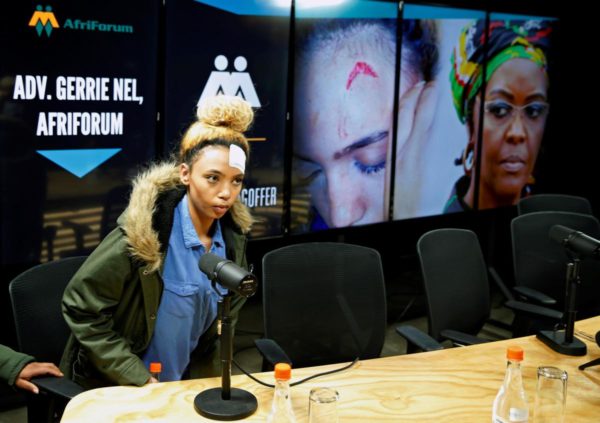 The Harare government has made no official comment and multiple requests for comment from Mugabe's spokesman and Information Minister Chris Mushowe have gone unanswered.
A lawyer identified to Reuters as Mrs. Mugabe's representative declined to answer any questions. Zimbabwe's ambassador to Pretoria, Isaac Moyo, did not answer his phone.
Adding to the South African government's headache, President Mugabe, 93, arrived at a military air base near Pretoria late on Wednesday for a regional summit.
Reporting the arrival, Zimbabwe's Herald newspaper, the Harare government's main mouthpiece, made no mention the controversy swirling around his wife. South Africa has a difficult relationship with its northern neighbor. It is home to an estimated three million Zimbabwean exiles who regard Mugabe as a dictator who has ruined what was once one of Africa's most promising democracies.
But although he is also widely reviled in the West, Mugabe is still seen by many Africans as the continent's elder statesman and a hero of its anti-colonial struggles.
Previous South African leaders, including Nelson Mandela, whose relationship with Mugabe was forged during the anti-colonial and anti-apartheid struggles, had often deflected Western criticism of him. Mugabe's relationship with President Jacob Zuma has been testier however.
DEMANDS FOR JUSTICE
Debbie Engels, the mother of the alleged victim, is keeping up public pressure, releasing graphic pictures to the media of her daughter's injuries, including gashes to her forehead and head.
"I just want justice for my daughter. It's not about money. It's about justice. She attacked my child for no reason," Engels told Reuters.
Another picture, taken on Wednesday, showed a large, livid bruise on Gabriella's thigh.
She has also enlisted the help of former prosecutor Gerrie Nel, the lawyer who secured Pistorius' murder conviction.
Reuters has not been able to verify key aspects of the assault allegations independently.
Engels has provided details of the incident, relayed from her daughter, in which she describes Grace barging in to a posh hotel room where Gabriella and two female friends were waiting to meet up with one of Mugabe's two adult sons.
"This woman comes in screaming, calling them names and whatnot and demanding to know where her sons were," Debbie Engels said. "They kept telling her 'They're not here,'" she said.
Gabriella said that Mugabe's security guards, who had followed her into the room, stood by and watched throughout, Engels said.
"She had an electric cord wrapped around her hand and she started attacking them. She hit my daughter with a plug socket," Engels said.
Sponsored