As eight-month prison ordeal on charges of spying and treason ends with a pardon, Mudawi Ibrahim Adam says he will continue human rights work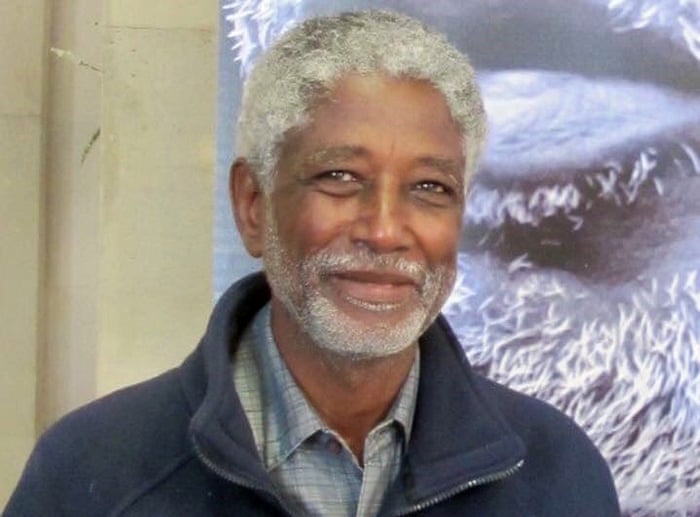 An award-winning human rights activist jailed by the Sudanese government after he was accused of spying and treason has been released following eight months in prison.
Mudawi Ibrahim Adam, an engineering professor at the University of Khartoum, said he would press on with his fight to repeal all laws that "allow arbitrary detention and forbid freedom of speech, a free press and peaceful demonstration".
Speaking to the Guardian from his home in the Sudanese capital, where he was celebrating his release with family and friends, Adam said: "I will continue the daily work of defending human rights in Sudan, the region and the world at large."
He was arrested by intelligence agents on 7 December after he was accused of espionage and waging war against the state, charges that carry the death penalty.
Adam, founder and former director of the Sudan Social Development Organisation (Sudo), was detained with fellow activist Hafiz Idris Eldoma, who was displaced from Darfur and arrested at Adam's home two weeks earlier.
The pair faced six charges, including undermining the state and plotting to change the government.
But this week, they and four other activists received a pardon from President Omar al-Bashir. Eldoma has been released on bail pending separate charges, while all charges were dropped against Adam.
Adam said he was initially detained by the National Intelligence and Security Services, and was denied visits from his family or a lawyer for the first month. Four months in solitary confinement followed before he was moved to Kober prison, where he was allowed visitors twice a week. At 10pm on Tuesday, two officers arrived at his ward and told him he was to be released.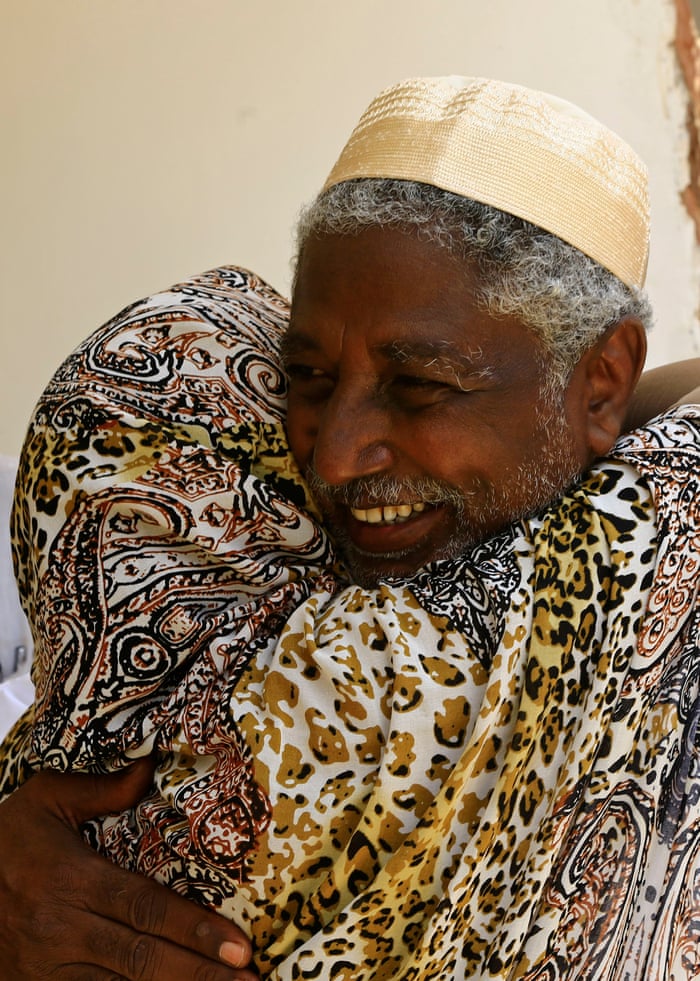 "They accompanied me to the director's office and told me that I was a free man," said Adam. "They convicted me of nothing. I was facing 12 charges, six of which carry the death penalty."
Adam said he did not fear for his life and drew strength from his belief in his cause and the support of family, students and human rights activists both at home and abroad. "I have not felt fear from the threat of the death penalty. I have to keep my integrity to boost the morale of others and encourage other people to engage in defending human rights. I was confident there was no evidence."
Adam, who has faced more than a decade of harassment from the Sudanese government for his activism, has been jailed before.
Asked if he feared another spell in detention if he continued his work, Adam said: "I do not have a choice if I want to live with my values and my hope for a free environment rich with love and prosperity."
Under Adam's leadership, Sudo offered help to civilians affected by conflict and brought the war in Darfur to the world's attention in 2003.
The group initiated water, sanitation and health projects in the area, and ran rights workshops for displaced people, work that in 2005 earned Adam the Human Rights First and Front Line Defenders awards.
In March 2009, on the same day the Sudanese president was indicted by the international criminal court for crimes against humanity, the government closed down Sudo.
The ban was overturned on appeal, but the state nonetheless blocked the organisation from operating after seizing all its assets. A UK-based offshoot of Sudo was later established.
Sarah Jackson, Amnesty International's deputy regional director for east Africa, welcomed Adam's release and hoped it would move Sudan a step closer to decriminalising human rights work.
"It is a great relief that this awful chapter has drawn to a close," she said. "His eight months in prison represent a grave miscarriage of justice and his release must serve as a first step towards ending the criminalisation of human rights work in Sudan. The authorities' relentless assault on any form of criticism endangers anyone who dares to speak out, and it must stop."
A recent report by Amnesty found that killings of human rights workers hasve [sic] doubled.
Related story: