Zimbabwe's military pushed Mugabe out for 'selfish reasons', opposition claims
01 Jan 2018 | News24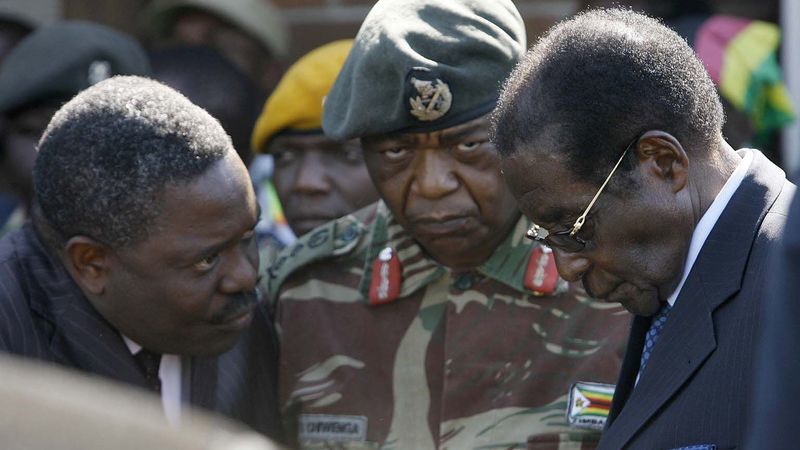 Zimbabwean opposition parties have reportedly criticised the appointment of Vice President and former military chief Constantino Chiwenga as the country's new defence minister.
Chiwenga, 61, who led a military takeover that helped end Robert Mugabe's 37-year rule in November, was on Thursday sworn in as one of the country's two vice presidents.
According to NewsDay, Chiwenga, however, retained his stranglehold on the military after he was — on the same day — allocated an extra duty to administer the affairs of the Ministry of Defence and War Veterans, a portfolio previously held by his counterpart, Kembo Mohadi, who will now be in charge of the National Peace and Reconciliation organ.
The opposition, however, slammed Chiwenga's appointment, saying that it "brings full circle a sinister scheme by the military to push out former president Robert Mugabe for selfish reasons".
'Real power behind the throne'
A New Zimbabwe.com report quoted the Morgan Tsvangirai led Movement for Democratic Change (MDC) party as saying that the development showed exactly that Chiwenga was the "real power" behind the recently inaugurated President Emmerson Mnangagwa.
In a statement, MDC spokesperson Obert Gutu maintained that the real power behind Mnangagwa's presidency was the military.
"It has always been clear that Chiwenga was the real power behind the throne. It's pretty obvious that he wields tremendous power and influence in the Mnangagwa administration," Gutu was cited as saying.
Gutu said that Chiwenga was being rewarded for orchestrating the military take-over last month.
The People's Democratic Party (PDP), led by former finance minister Tendai Biti concurred, adding that president Mnangagwa had surrounded himself with military veterans that included one other former general Sibusiso Moyo.