Sudan closes border with Eritrea
January 6, 2018 | REUTERS
KHARTOUM (Reuters) – Sudan has closed its border with Eritrea a week after Sudan's President Omar al-Bashir announced a six-month state of emergency in the regions of Kassala and North Kurdufan, state news agency SUNA said on Saturday.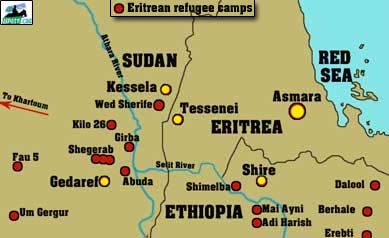 SUNA did not provide reasons for the border closure.
Last week's decree was part of ongoing disarmament campaigns against traffickers that started near Darfur and Blue Nile in October.
"Kassala governor, Adam Gemaa Adam, issued a decree ordering the closure of all border crossings with the state of Eritrea, based on the presidential decree … that declared the state of emergency in the state of Kassala," SUNA said.
Three Kassala residents told Reuters that troops had been deployed near the border. The military spokesman couldn't be reached for comment.
The decision was effective on Friday evening, the agency added.