Ethiopia releases hundreds of prisoners including blogger and opposition figure
Agency Staff | 08 February 2018 | Business Day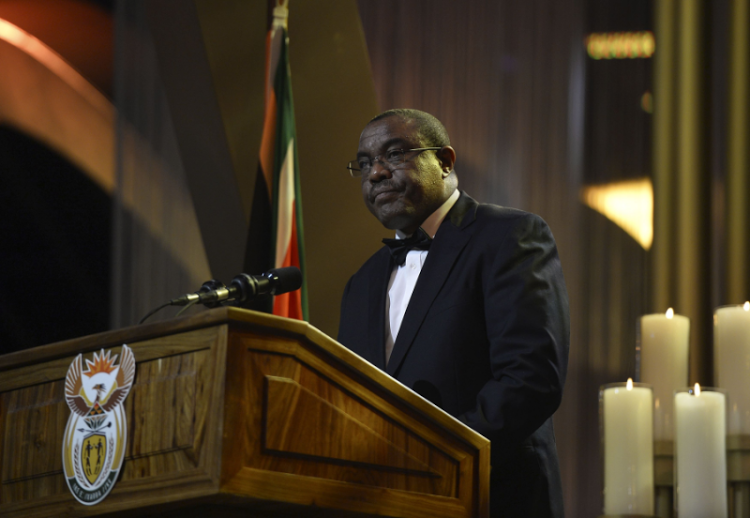 Addis Ababa — Ethiopia's attorney-general ordered the release of hundreds of prisoners on Thursday, state media reported, including journalist and blogger Eskinder Nega and opposition leader Andualem Arage, whose jailings drew international condemnation.
The pair are the latest high-profile detainees to be freed since Prime Minister Hailemariam Desalegn announced in January that Ethiopia would allow an unspecified number of detained "politicians" to leave jail.
"The federal attorney-general today pardoned a total of 746 suspects and prisoners, including Eskindr (sic) Naga and Andualem Arage," state-affiliated Fana Broadcasting Corporate said.
"About 417 of the pardoned inmates are federal prisoners jailed on terrorism, inciting violence, religious extremism and other related convictions," Fana added.
The prisoners will be released after undergoing "rehabilitation training" and receiving approval from Ethiopia's president, the broadcaster reported.
Eskinder had been jailed for 18 years and Andualem for life after being accused of links to the banned Ginbot 7 group.
Their case has attracted international condemnation, with Ethiopia's ally the US saying it was "deeply disappointed" when the federal supreme court upheld the pair's conviction in 2013.
The US, along with rights groups including Amnesty International and Human Rights Watch, have condemned Ethiopia's use of its terrorism law to go after journalists and opposition figures.
In 2012, Eskinder was awarded the prestigious PEN America's annual Freedom to Write prize.
Hailemariam billed the prisoner amnesty as a way "to improve the national consensus and widen the democratic platform" when he announced it in January.
The only previous high-profile detainee released since was Merera Gudina, chairperson of the Oromo Federalist Congress, who was awaiting trial related to antigovernment protests that began in 2015.
The amnesty comes amid simmering discontent in Ethiopia with the Ethiopian People's Revolutionary Democratic Front (EPRDF) government, in power since 1991. Together with its allies the party holds every seat in parliament.
Complaining that the government was planning to seize its land, Ethiopia's largest ethnic group, the Oromos, began protesting in late 2015, beginning months of violence that would spread across the country and result in hundreds of deaths and tens of thousands of arrests.
The government declared a 10-month state of emergency in October 2016 that quelled the worst of the unrest, but protests still occur occasionally with deadly consequences.
In January, the UN rights chief condemned the death of at least seven people during a protest in the northern city of Woldiya.