Egypt culture ministry to hold cultural events with Thailand, Kazakhstan, Ethiopia
Reham El-Adawi | Friday 23 Feb 2018 | Ahram
The culture ministry's Centre for Foreign Cultural Relations aims at reinforcing cultural relations between Egypt and three countries: Thailand, Kazakhstan, Ethiopia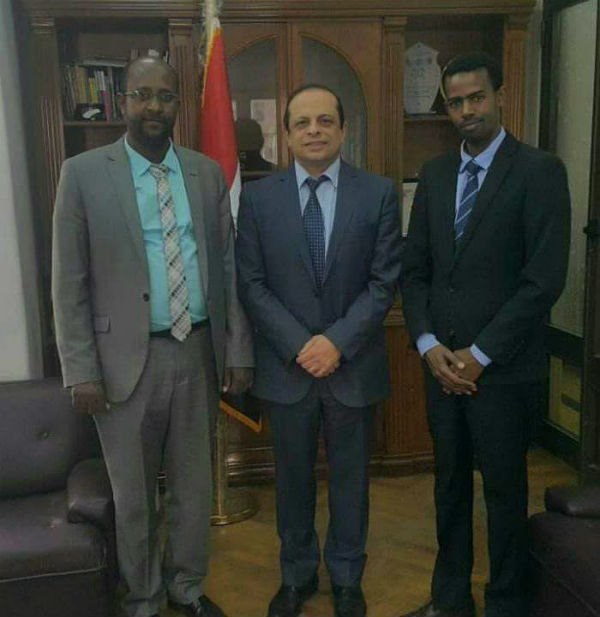 The head of the Ministry of Culture's Egyptian Centre for Foreign Cultural Relations Hisham Mourad has met with the ambassador of Thailand as well as cultural counsellors from the Ethiopian and Kazakh embassies to discuss reinforcing cultural relations between Egypt and the three countries.
Mourad met with Thai Ambassador Chainarong Keratiyutwong and the cultural counsellor at the Thai embassy Guthakert Montapaniot, where they agreed to hold two concerts on 12 and 13 April at the Cairo Opera House, and another one at Alexandria Opera House (Sayed Darwish Theatre) for three musicians from Thailand.
The Thai officials expressed their desire to participate in events and festivals held by the Ministry of Culture in Egypt and that they would like to invite Egyptian troupes to participate in festivals held in Thailand.
They also praised the recent performances by the Egyptian National Folklore Ensemble in several Thai cities, which have received audience acclaim. The Egyptian delegation also obtained the shield for best delegation at a Thai festival as well as the Gold Award for best troupe and the best dancer award.
Mourad also met with Yelaman Zholdassov, the cultural counsellor of the Kazakh Embassy in Cairo, where they talked about organising a Kazakh cultural week in Egypt, including a photo exhibition on Kazakhstan and a film week with translation from Kazakh to Arabic. This is in addition to presenting concerts at the Cairo Opera House and the Bibliotheca Alexandrina, which will feature a Kazakh Symphony Orchestra, led by the famous maestro Ayman Moshadzev.
Mourad then met with Zerihun Megersa, the cultural attaché at the Embassy of Ethiopia in Egypt. Their meeting was held following the participation of Ethiopia in the sixth round of the Aswan International Festival for Culture and Arts, which was held during the annual solar illumination of the statue of Ramses II from 17 to 22 February.
With the participation of Ethiopia with its National Dance troupe as a guest of honour, Magarsa requested that an additional show to be performed by the Ethiopian troupe in Cairo on 25 February.