Zambia prepares to take to the skies once more
Agency Staff | 21 August 2018 | Business Day
Lusaka — Zambia is to relaunch its national airline after 24 years without a flag carrier following a deal with government-owned Ethiopian Airlines that will see $30m invested in the new venture.
The announcement, which was made on Monday, marks Ethiopian Airlines' growing role in aviation across Africa as it looks to cement its position as the continent's largest airline by revenue.
The carrier from Africa's second most populous country already has interests in the airline of Malawi and Togo-based private carrier ASKY, and has signalled its desire to help establish nascent state-run carrier Nigeria Air.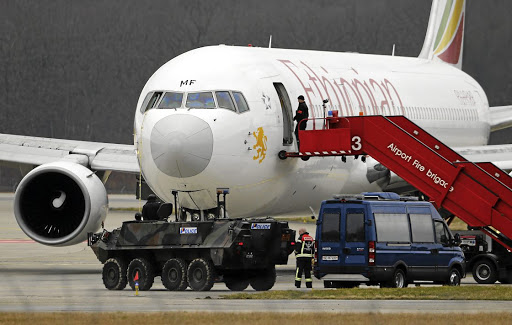 "The initial investment as we start up the national carrier will be $30m. It is expected that the new airline will operate 12 aircraft and carry over 1.9-million passengers by 2028," said a statement jointly issued by Zambia's Industrial Development Corporation (IDC) and Ethiopian Airlines.
Zambia Airways was liquidated in 1994 when vice-president Godfrey Miyanda took to state TV to announce the airline's demise.
"As strategic partners on the national airline project of Zambia, IDC will hold 55% equity in the carrier, with Ethiopian Airlines holding 45%," added the statement.
The airline will initially operate routes across Africa, before extending its network to Europe, the Middle East and Asia.
But William Harrington, who was transport minister in the government that shuttered Zambia Airways' last iteration, warned that far more established African carriers still required regular state bail-outs.
"The government has not convinced us about the profitability, viability and sustainability of this airline," he said.
"It is a well-known fact that all airlines in Africa, including SAA, are struggling," he said, adding that SAA was always crying out for bail-outs.
"We could have suspended this launch for the time being. We have a number of pressing issues that we need to attend to as a country," he said, referring to Zambia's towering debt.
The new airline was supposed to operate its maiden flight on October 24 to mark 54 years since the end of British rule, but the launch was postponed to January 2019.