Kenya's dairy farmers use solar rays to keep milk cool
Kagondu Njagi  Kibumbu, Kenya – | August 29, 2018  | Christian Science Monitor
There are nearly 1 million dairy farmers in Kenya but only a small percent can connect to the national electricity grid to refrigerate their milk. Some of the rest rely on 50 solar milk-cooling plants to store their milk safely, which ensures more reliable profits.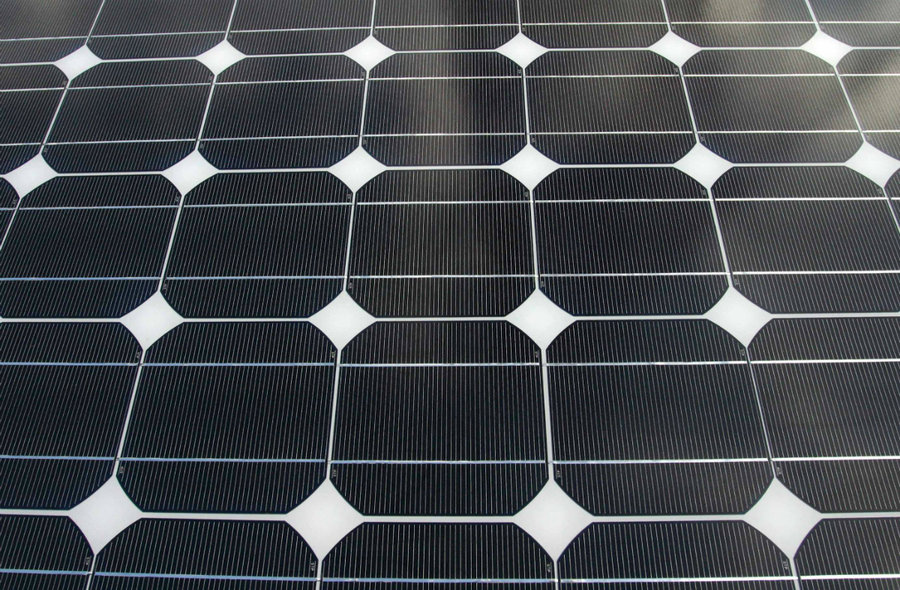 Four years ago, Njeru Kamuru nearly quit dairy farming. But when he learned that a solar-powered milk-cooling plant was to be built in his Kenyan village, he changed his mind.
Before then, Mr. Kamuru said, he struggled to sell more than half of the 12 liters of milk his brace of cows gave during their morning and evening milking sessions.
Selling those six liters earned him about a dollar; the rest of the milk went to his relatives on credit or was drunk by his wife and four children.
Breaking even was hard, he said, with the key problem a lack of refrigerated storage.
"I could spend the whole day at the farm waiting to sell milk to my fellow village customers," Kamuru told the Thomson Reuters Foundation in Kibumbu village in central Kenya.
And if the morning's milk supply was difficult to sell – and it was – he was at least able to pasteurize it to ensure it did not go off. The evening's milk supply was trickier.
"If there were no customers, it all went to waste," he said.
Others in the Kibumbu Dairy Farmers Association had the same problem, so they approached the governor of Tharaka Nithi County and demanded that he honor a 2012 campaign pledge to construct a milk-cooling plant.
In 2015, the solar-powered facility opened, using county funds.
These days, Kamuru no longer sells milk to the villagers. His family uses two liters a day, while the rest goes to the community-owned plant.
"The amount I deliver is recorded every day, and then I am paid at the end of the month," he said.
Kenyans often struggle with the country's unreliable electricity supply, with the problem particularly acute in rural areas.
For the country's dairy farmers – who, according to the United Nation's Food and Agriculture Organization (FAO), have 3.2 million head of dairy cattle – it's a particular problem.
Kibumbu's solar milk-cooling plant ensures that farmers like Kamuru can store their milk safely, day or night, without it going off.
The timing is good: Demand for dairy products is rising fast, particularly in rapidly growing urban areas, according to the Kenya Livestock Producers Association (KLPA).
"This means that farmers must have access to storage facilities that work around the 24-hour clock without interruption," said Patrick Kimani, who heads the KLPA.
"Solar-powered milk coolers provide such a solution."
Typically, local governments pay for milk-cooling plants, then hand over ownership to dairy associations, Tharaka Nithi County Governor Muthomi Njuki said in a phone interview.
It is then the responsibility of the farmers to pay for maintenance, Governor Njuki added. The Tharaka Nithi facility does that by deducting 10 percent of each farmer's monthly earnings.
Apart from being community-owned, the KLPA's Mr. Kimani said, solar milk-cooling plants are cheap to maintain and can deal with the blackouts that continue to trouble Kenya.
Growing solution
The dairy industry is an important part of Kenya's economy, worth about 3.5 percent of GDP, the FAO estimates, with about 2 million people directly or indirectly working in it.
Kimani said the country has about 1 million dairy farmers, but just 15 percent can connect to the national electricity grid to refrigerate their milk.
Some of the rest rely on one of 50 solar cooling plants set up in 10 counties since 2014, Kimani said.
With the cost of solar technology falling, he added, building more plants will become increasingly affordable in coming years to help Kenya's 500-plus dairy associations.
With demand for dairy products climbing, Kimani said, there are plans for plants in key production areas to boost their capacity to process milk into products such as yogurt and milk powder.
At the office of the Kibumbu Dairy Farmers Association, manager Lucy Muthoni divides her day between monitoring the milk containers that farmers bring in, and checking that the solar system on the plant's roof is keeping the coolers humming.
The plant receives more than 5,000 liters of milk a day, she said, with about one-third consumed by people in nearby Chuka town and the rest sent to the capital, Nairobi, for processing.
Solar power and milk make for a good combination, she said.
"Milk is most likely to go bad when the day is hot. Yet it is when it is hot that the solar system can absorb and store more energy to keep the coolers operating during the day and at night," Ms.
Muthoni told the Thomson Reuters Foundation.
And, she added, the fact that milk can be refrigerated means more local people are turning to dairy farming.
Milk, not maize
At Munene Njoka's three-acre farm in Kanjau village in central Kenya, he is cutting his maize crop even though harvest time is three weeks away.
The reason? The five cows in his barn. Mr. Njoka chops the maize into pieces then mixes it with dry Napier grass to make silage, a delicacy that he said makes his cows more productive.
Njoka, who learned the technique during a farmers' field day, has no concerns about feeding his entire maize crop to his cows. Doing so, he said, brings in more money.
"A single cow used to give me about eight liters of milk in a day before I learned about silage," the father of two said. "Now I can get as much as 20 liters from a single cow."
That brings in $1,000 a month, he said. It beats growing maize to feed his family, he said, because if the rains fail then the crop will wither leaving him nursing a financial loss and stuck in an cycle of hunger.
"After investing part of the money back to the farm, buying food, paying school fees, and health bills, I still have enough to take my family out during weekends," said Njoka.
That echoes Kamuru's experience: For him, keeping dairy cows generates more income than growing maize, in part because maize prices are kept low by cheap imports.
"But milk prices are always rising due to demand from a growing urban population. This assures me of a steady income all year round," he said.
This story was reported by the Thomson Reuters Foundation.
Recommended: Happy cow, happy life: Robots relieve dairy farmers of a round-the-clock task