Shadowy U.S. Drone War in Africa Set to Expand
Lara Seligman | September 4, 2018 Foreign Policy
Deployment of armed drones in Niger coincides with a new U.S. plan to withdraw some troops.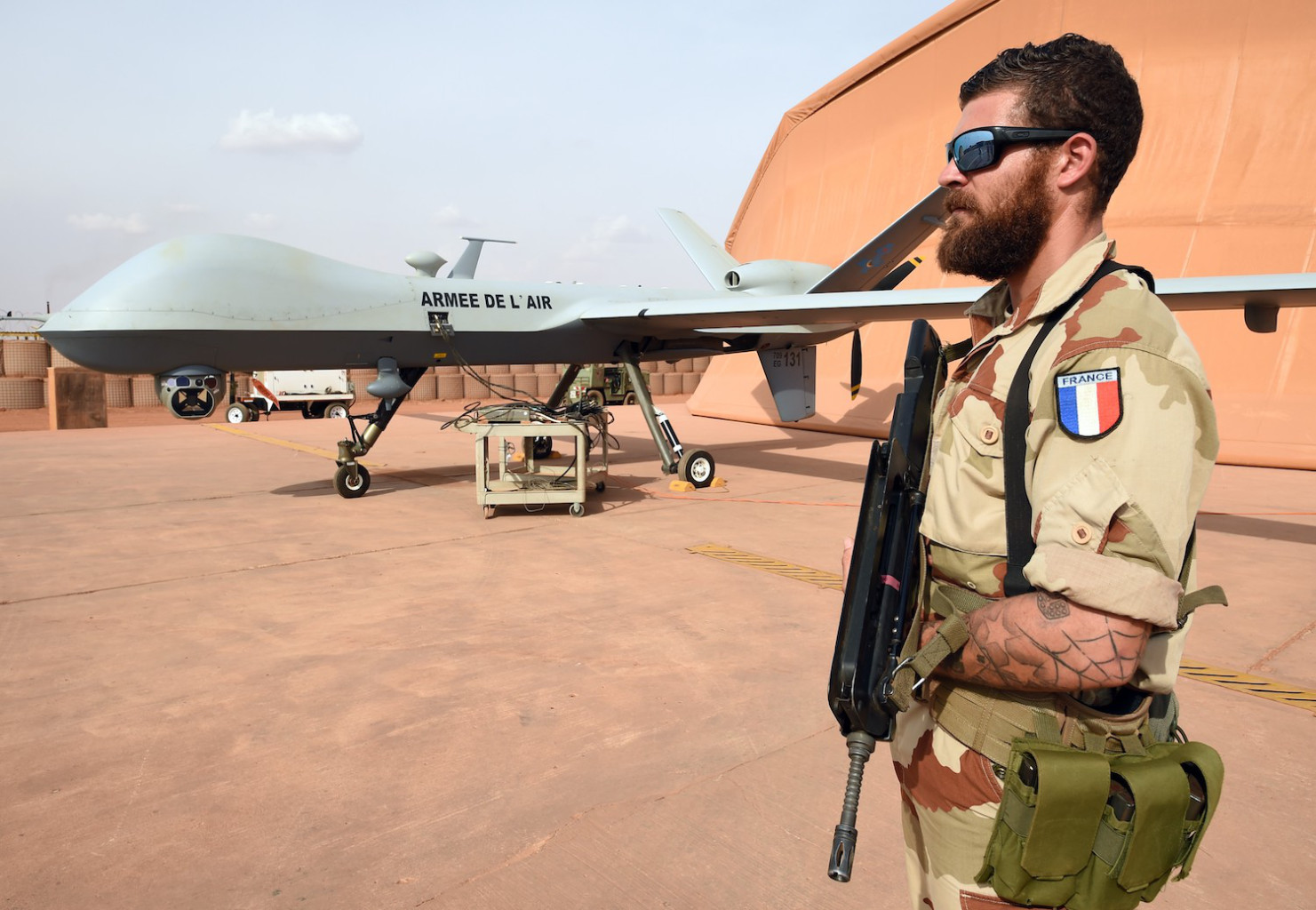 The U.S. military will begin flying armed drones out of a remote base in Niger in the coming months, marking a significant escalation of the Defense Department's little-noticed war against violent extremists in Africa.
The MQ-9 Reapers will operate from new facilities the U.S. Air Force is building at an existing Nigerien base in Agadez for nearly $100 million. Until recently, the drones have been based in Niger's capital and used solely to collect intelligence on militant groups operating in the region.
But last November, following an attack that killed five Nigerien and four American troops near the village of Tongo Tongo, the government of Niger requested that the United States begin deploying armed drones against jihadi groups.
The Tongo Tongo ambush spotlighted a policy issue that draws little public attention in the United States—the ongoing war in Africa's Sahel region against militant groups emboldened by the Islamic State inIt also brought new scrutiny to the Agadez project, offering a window into the U.S. military's quiet buildup on the continent.
"I suspect it is part of this concern around the terrorist organizations in the Sahel region that give no sign of being defeated anytime soon," said Joshua Meservey, a senior policy analyst at the Heritage Foundation, citing groups such as the Islamic State in the Greater Sahara, al Qaeda in the Islamic Maghreb, Boko Haram, and others.
"They have carried out a number of attacks that have been high profile and very concerning," he said.
Much of the violence is centered in Niger's volatile southwest region. One of the poorest nations in Africa, Niger has all the ingredients for instability and violence: economic woes, an illicit drug and weapons trade, human trafficking, and borders with volatile nations, particularly Libya and Mali.
The French military is also heavily involved there, deploying thousands of troops across West Africa to fight Islamist militants.
The Pentagon insists that U.S. troops do not have a direct combat mission in Niger. Its 800 personnel there include special operations troops who train Nigerien forces to conduct counterterrorism raids and defend themselves against ambushes. Iraq and Syria.