Gambia launches truth commission to shed light on Yahya Jammeh's tortured rule
Agency Staff | 16 October 2018 | Business Day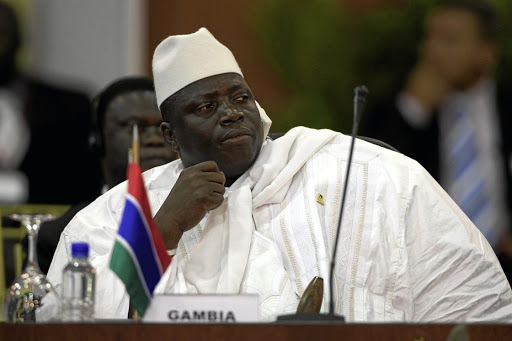 The West African state of The Gambia on Monday launched an 11-member truth commission tasked with shedding light on summary executions, disappearances, torture, rape and other crimes under the regime of ousted Yahya Jammeh.
"Today marks … the beginning of the much-anticipated mechanism that is expected to ensure healing, justice and proper documentation of the rights violations and abuses that took place in the previous regime," the office of his successor, President Adama Barrow, said in a tweet.
Inspired by SA's investigation into the apartheid era, the commission will hold witness hearings into Jammeh's 22-year era of oppression, opening the way to prosecution of those responsible and offering victims and their relatives hope of closure.
"Gambians who were tortured or raped in prison, who were shot for peacefully demonstrating, who were forced into Jammeh's phony HIV 'treatment' programmes, whose family members were killed or who were targeted in literal witch hunts will all be able to come forward," said Reed Brody of Human Rights Watch (HRW).
The process, he hoped, marked the first step to "holding Yahya Jammeh and his henchmen to account".
Jammeh came to power in a military coup in 1994.
His reign began to crumble in December 2016, when he lost elections to opposition leader Adama Barrow.
He refused to step down, but was eventually forced out.