Botswana Nurses' Union call for resignation of Director of Health Services, Dr. Tshipayagae
Nicholas Mokwena -BG reporter |Thursday, 09 April 2020 | Botswana Guardian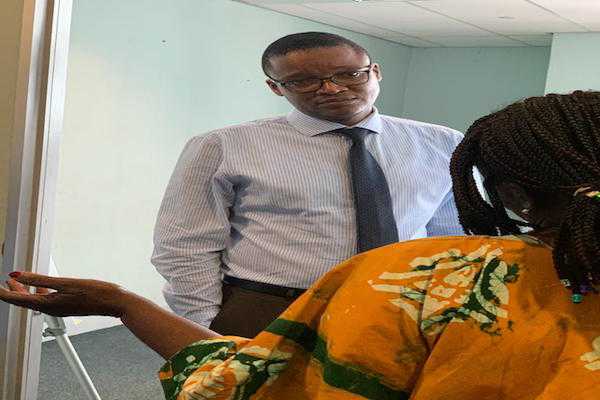 Botswana Nurses Union (BONU) has expressed its outmost displeasure and disappointment at the special parliament proceedings and the Director of Health, Dr Malaki Tshipayagae's stance on the alleged COVID-19 case. Minister of Health and Wellness, Dr. Lemogang Kwape reported this morning that Botswana has recorded seven new cases of COVID-19. The cases involve a nurse who was based at Block 8 clinic and yesterday was on duty during the parliament session, screening MPs for temperature.
"Botswana Nurses' Union (BONU) would like to make it categorically clear that it understand the symbolic importance of parliament, but under the current situation, the special parliament proceedings cannot go on," the union said earlier today as MPs debated on whether to continue with parliament business or not.  The session continued nonetheless after a lengthily debate. 
But the nurses' union was not impressed stating that the, "the Ministry of Health and Wellness, through its Director and Minister, has been preaching on the importance of short meetings (2 hours), few people (less than 10), staying home, 1m distance rule as well as touching faces. "This (sic) measures apply to everyone including the leadership of this country. Shutting down is therefore a symbolic act especially at a time of national crisis".
BONU encouraged the Director of Health to be consistent with on (sic) applying measures of COVID-19 as the disease knows no boundaries. BONU President, Obonolo Rahube, signed the statement. BONU reminded Botswana that WHO has advised against politicising COVID-19. Rahube called on the government that all members of the cohort go on mandatory quarantine immediately.
The Director of Health and Wellness, Dr. Malaki Tshipiyagae must step down as he is unfit to lead under trying times like this (sic) and failed to protect the parliament including the president of the nation, argued the union president. "Batswana should continue taking necessary precautions such as staying home, minimising non essential travelling to COVID-19 affected countries, gathering, regular hand washing and maintaining social distancing," pointed out Rahube. He added that the government must provide nurses and healthcare workers with proper personal protection equipment (PPEs), transport and quarantine all exposed healthcare workers.