DEADLOCKED: Workers demand COVID-19 insurance
Ditiro Motlhabane & Bakang Tiro |Tuesday, 07 April 2020 |The Patriot on Sunday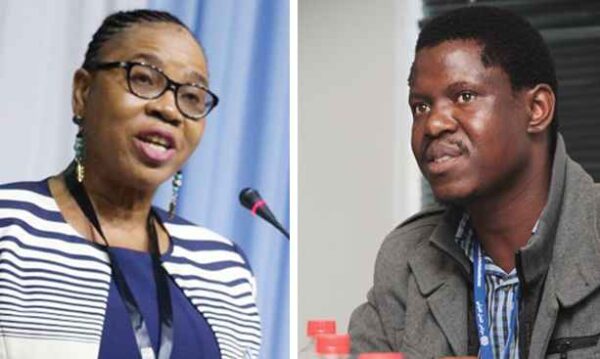 Public sector trade unions left a meeting with the Directorate of Public Service Management (DPSM) late Thursday afternoon empty handed and disappointed after failing to secure a commitment to prioritise the welfare of frontline workers in the battle against the deadly COVID-19.
The six cooperating trade unions – BTU, BLLAHWU, BOPEU, BOSETU, NALCPGPWU and BONU – are demanding that in recognition of the risks involved in their line of duty, DPSM setup and finance an Insurance Fund (offering 100% medical aid and insurance) for frontline workers and award them a temporary risk allowance.
SEE ALSO:
Further, the trade unions demand assurance from government that frontline workers will be provided with the requisite personal protective equipment as prescribed by World Health Organisation (WHO) among them gloves, N95 masks, respirators, coats, 1m long thermometres etc. For now, COVID-19 frontline workers will continue to be exposed to hazard after DPSM maintained the same attitude, pleading helplessness. The biggest challenge at Government Enclave has been that most of the equipment required to fight COVID-19 has to be sourced from European countries, who themselves are grappling with the spread of the virus.
SEE ALSO: Battlefront
"We asked government to provide showers for frontline workers for them to refresh and change clothes when they knock off to avoid spreading the virus, which they may come into contact with in their line of duty. We also demanded that government should provide accommodation for workers next to their work station to minimise contact with family members and members of the public- social distancing," said a source who attended the meeting.
The accommodation situation is aggravated by government's decision to recall some civil servants from study leave to augment staff at strategic frontline offices. Civil servants going on lengthy study leave spanning a number of years usually give away their institutional/ pool houses or vacate rented accommodation to pursue their studies at tertiary institutions. The recalled staff are therefore homeless in their duty stations.
SEE ALSO:
In a shocking development, The Patriot on Sunday, has been informed that doctors attending to patients on quarantine at Sir Ketumile Masire Teaching Hospital at the University of Botswana are forced to join their families everyday rather than being on isolation themselves as is standard practice worldwide.
The Thursday meeting was a marathon battle that has been on-going for the whole week, involving trade union leaders and different senior government officials and cabinet ministers. "None of them has given us a concrete answer. The Minister of Presidential Affairs said he going to inform Vice President Slumber Tsogwane. The labour minister also met to the two Federations and they came out with nothing. Today DPSM has failed to commit to anything. In fact, they failed to explain why they announced a lockdown before preparing anything. As we speak the Attorney General's Chambers is still drafting the Regulations for the lockdown, which starts in just a few hours from now," said a source from the meetings, on Thursday night.
SEE ALSO: No money
DPSM has since informed unions that local insurance companies are rejecting requests to insure frontline workers against the risk of COVID-19; saying the disease is an act of God. Secretary General of BLLAHWU Ketlhalefile Motshwegwa insisted that they demand that Covid-19 be declared an occupational health issue so that workers can legally be covered on risks. He said they gave the employer a proposal to setup insurance fund and finance it, emphasising that safety and protection must be fully guarded at all times. "We are adamant that safety of frontline workers should be prioritized. DPSM told us bluntly that there is no money to honour our request for a COVID-19 temporary allowance,'' he said on Wednesday.
SEE ALSO:
The Wednesday meeting also discussed implementation programme during the lockdown, mainly for the purpose of how work will be arranged as well as protection, safety for employees including other logistical arrangements. Motshegwa said they engaged DPSM on the criterion for Essential Service list for COVID-19 in addition to the statutory essential list as contained in the provisions of the current Trade Dispute Act (TDA).
Efforts to reach Director of DPSM Goitseone Mosalakatane proved futile as her mobile number was unavailable. In a savingram written by Mosalakatane to unions and other stakeholders she noted that frontline workers come in direct contact with the public in executing their duties and as such they are at high risk of exposure to infection while in line of coronavirus work. She therefore directed that all Accounting Officers must ensure that frontline workers are provided with appropriate Personal Protective Equipment (PPE) and materials such as sanitizers.SEE ALSO:
In addition, she said workers should be given training and information to assist them to identify and to sufficiently mitigate against risks as well as given psychological support and counselling. "There will be cases where officers may have to be quarantined on medical grounds. Such period of quarantine is deemed unpaid leave. Quarantine may apply to the employees who have been exposed to persons that have the COVID amongst other-19,"she said.
The insurance and allowance demand by the 6CTU follows shortly after its other member being, Botswana Nurses Union (BONU) last week furnished the Ministry of Health and Wellness with demands including risk allowance and protective equipment.
SEE ALSO:
Also, Botswana Federation of Trade Union (BFTU) and Botswana Federation of Public Sector Unions (BOFEPUSU) raised similar concern over the welfare of COVID-19 frontline workers. The two unions in a paper submitted on March 25 to the COVID-19 Task Team led by President Dr Mokgweetsi Masisi insisted that government should protect workers from loss of jobs or wages by putting in place considerable policies for tripartite discussions with trade union federations.
SEE ALSO: Politics
Meanwhile, even as different sectors of the economy take a beating, with imminent collapse lurking in the shadows the absence of the minister of Labour, Mpho Balopi has been conspicuous. Thousands of workers live in fear as the reality of job losses looms large and uncertainty over the duration of the lockdown reigns supreme.
Balopi's ministry is critical in that instance as the custodian of a tripartite engagement forum involving labour (trade unions), employers (Business Botswana) and government. Ordinarily, his ministry is the cog in the wheel that turns the economy and makes Botswana function but Balopi is nowhere to be seen near the action. The Masisi administration has side-lined and excluded Balopi from the strategic COVID-19 task team, despite that him representing a critical constituency of workers' interests.
SEE ALSO:
Observers opine that all this is happening simply because of the fallout between the Botswana Democratic Party (BDP) factions, following the collapse of relations between President Mokgweetsi Masisi's camp and that made up of Balopi and his sympathisers.