African Nations Back WHO's Tedros After Attacks by Trump, U.S.
Antony Sguazzin | May 15, 2020 | Bloomberg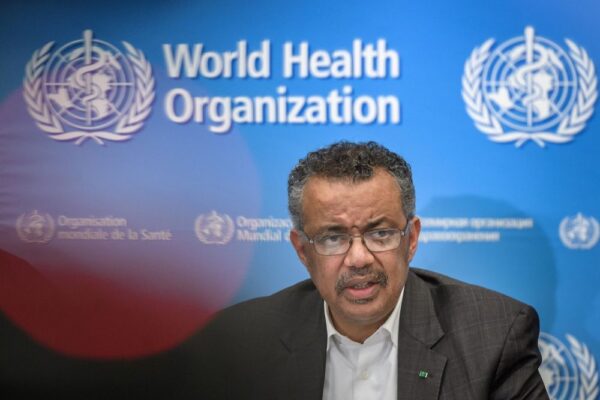 African nations rallied to the defense of World Health Organization Director-General Tedros Adhanom Ghebreyesus, after the body and its leader were rebuked by the U.S. for its handling of the coronavirus outbreak.
In a statement issued by the African Group of Ambassadors in Geneva, the nations also echoed calls by German Chancellor Angela Merkel to avoid scapegoating over the virus. Their declaration came before the WHO's top decision-making body holds its annual meeting next week.
"The African Group in Geneva would like to reaffirm its confidence it has in the WHO and its director-general," the group said. "This is not a time to apportion blame on any individual, institution or a country, but a time to work together."
U.S. President Donald Trump has withheld funding from the WHO. He accused it of mishandling the initial stages of the coronavirus outbreak after the pathogen was first identified in the Chinese city of Wuhan. Leaders of the U.S. Republican Party have said Tedros was too quick to accept China's explanations.
The final version of the letter softened sentiments expressed in an earlier draft that said the attacks on Tedros, who is a former Ethiopian health minister, were possibly racially motivated. The document was reported on earlier by Africa Confidential, a London-based publication.
"Certain leaders have decided to deflect attention from challenges in managing and mitigating the pandemic to scapegoating the WHO and its director-general," the ambassadors said in the draft seen by Bloomberg and confirmed by three ambassadors or foreign ministry officials. "We note that the director-general is an African, which lends an unfortunate racial undertone to the criticism and related social-media campaigns under way."
The ambassadors didn't explicitly mention the U.S. in their draft. The WHO, which is based in Geneva, didn't immediately respond to a request for comment.