A Bird? A Plane? No, It's a Google Balloon Beaming the Internet
A commercial deal in Kenya marks the first application of balloon-powered internet in Africa, the region with the lowest percentage of internet users globally.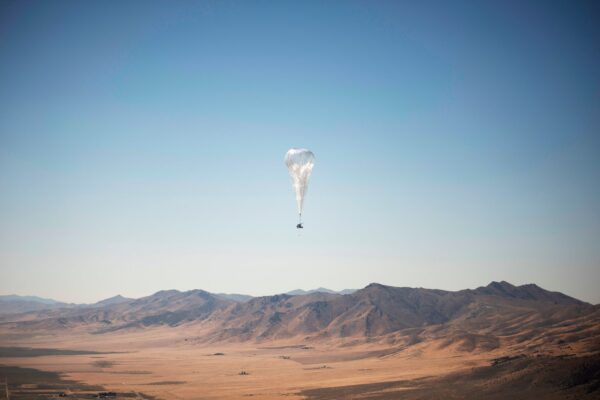 Abdi Latif Dahir | July 7, 2020 | The New York Times
NAIROBI, Kenya — A fleet of high-altitude balloons started delivering internet service to Kenya on Tuesday, extending online access to tens of thousands of people in the first-ever commercial deployment of the technology.
The balloons, which hover about 12 miles up in the stratosphere — well above commercial airplanes — will initially provide a 4G LTE network connection to a nearly 31,000-square-mile area across central and western Kenya, including the capital, Nairobi.
Loon, a unit of Google's parent company, Alphabet, launched 35 balloons in recent months in preparation for Tuesday's start. It is collaborating with Telkom Kenya, the East African nation's third-largest carrier.
The balloons had previously been used only in emergency situations, such as in Puerto Rico in 2017 after Hurricane Maria wiped out cell towers.