Unfollow the leader: The Twitter campaign against Zimbabwe's president
Kudzai Mashininga | 8 Jul 2020 | Mail & Guardian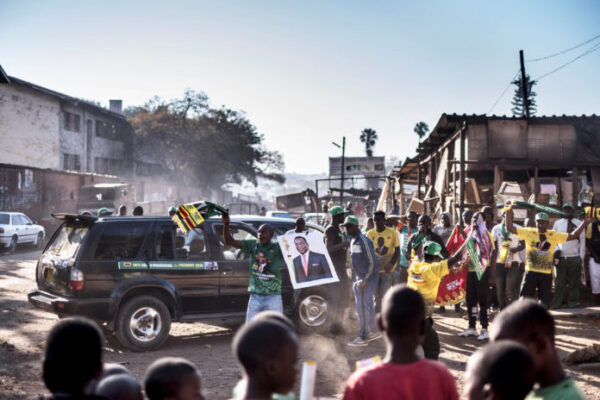 Zimbabwean President Emmerson Mnangagwa had 565 000 followers on Twitter last week. As of Wednesday, he is down to 542 000, having lost more than 23 000 followers in less than a week.
The reduction in social media support is the result of a concerted campaign by government critics to persuade people to unfollow the president's account. "Dictatorships thrive on public validation. Unfollowing is a great form of resistance against his corrupt rule … It is public rejection which he can't rig! Retweet and unfollow," tweeted Hopewell Chin'ono, a prominent Zimbabwean journalist.
Also on Twitter, Mnangagwa's spokesperson, George Charamba, commented on the campaign, using the account Jamwanda2 that has been widely reported in Zimbabwean media as belonging to him. "From last week, false followers of [the president's] account have been unfollowing him in droves, hoping to suggest this is an expression of voters deserting him! What a bald propaganda gesture! The president of Zimbabwe can never be deserted by people he never had in the first place. Or by phantom followers created in a propaganda department in the hope of contriving a run on that account, what we call bandwagon effect in propaganda language."
Social media has been a major battleground between supporters and opponents of Zimbabwe's governments over the past few years — especially because protesting in public has become more difficult, thanks to government restrictions and intimidation.
Online activists have created hugely influential social media campaigns, including #ThisFlag and #Tajamuka/#Sesijikile, which have drawn a large following. They have also translated into real-world action — and consequences. #ThisFlag leader Evan Mawarire was charged with treason, allegedly for trying to topple the government of former president Robert Mugabe.
In March 2018, Mnangagwa told his supporters to take social media seriously. "We are not techno-savvy. Don't be beaten to the game. Get in there and dominate social media. Some of us are old; you are still youthful and masters of technology. The new digital chatrooms are war rooms. Jump in and hammer party enemies online. Don't play second fiddle," he said to a rally of the ruling Zanu-PF's Youth League.
The latest development arrives as the government is in the process of enacting the Cyber Security and Data Protection Bill, which critics fear may be used to increase government surveillance and to stifle free speech.
"There is, therefore, a danger that such provisions will be used as political tools and mechanisms by the state to prevent the expression of dissenting opinions. This will potentially stifle citizen engagement and open debate, both of which are necessary elements to promote democracy," said the Zimbabwean chapter of the Media Institute of Southern Africa.
Kudzai Mashininga is an experienced Zimbabwean journalist.