Ethiopia increases GERD storage capacity to 74 billion cubic meters without research
Al-Masry Al-Youm| October 16, 2020 | Egypt Independent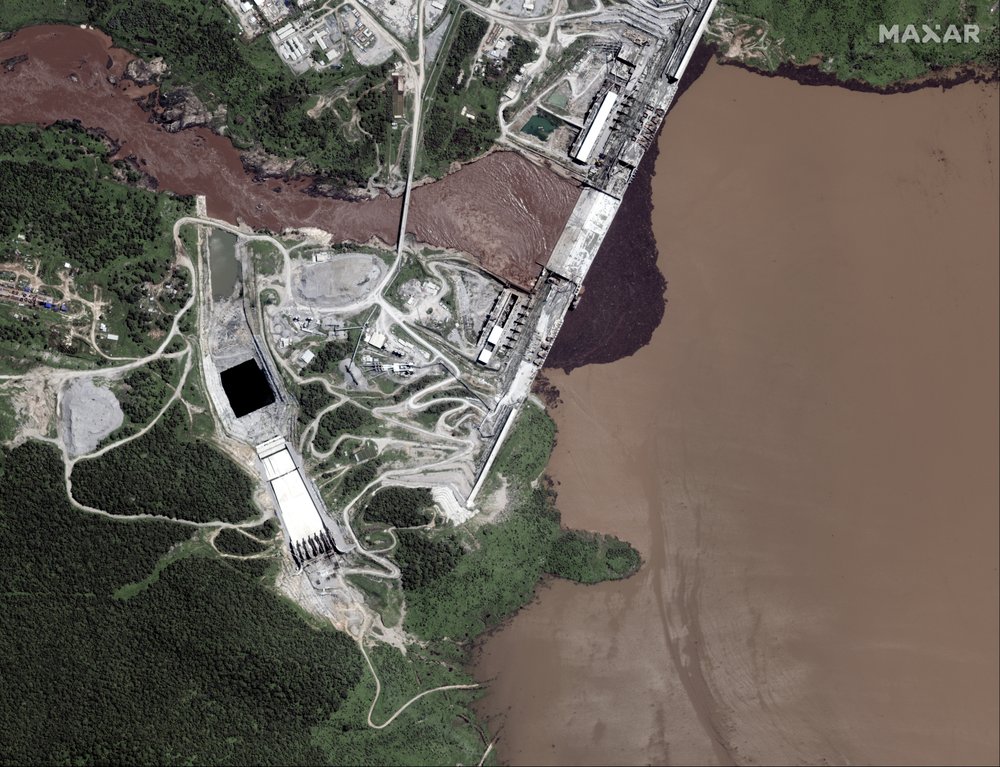 Ethiopia has increased the storage capacity of the Grand Ethiopian Renaissance Dam (GERD) from 11 to 74 billion cubic meters, without confirming studies on its safety or environmental impact on Egypt and Sudan, according to Abbas Sharaqy, professor of water resources at Cairo University.
Sharaqy stated during a Zoom meeting with African journalists that Egypt has been trying to reach an agreement between itself, Ethiopia, and Sudan for a full decade now with help from the African Union, and the matter has been brought forth to the United Nations Security Council.
Sharaqy also discussed during the meeting Sudan's flood crisis that began in July and left much of the country in complete disaster.
He asserted a list of recommendations to Sudan to confront the catastrophe, at the top of which is the country's need for an emergency rapid relief plan to help the country through its annual flood season.
The need for Egyptian-Sudanese cooperation to implement water projects in Sudan also ranked high on the list.
Additionally, Sharaqy recommended organizing urban and agricultural expansion in relation to waterways in Sudan, and avoiding building close to the Nile.
He stressed the need to construct a number of small dams along the Nile and modernize existing ones in accordance with global engineering standards.
Sudan's devastating floods began when continuous heavy rainfall caused the Nile River to reach its highest level in over a century.
The country's flood crisis has left 102 people dead, dozens injured, and over 100,000 homes destroyed.
Egypt's Ministry of Irrigation and Water Resources announced in late August that negotiations on the GERD have once again stalled, due to continued disagreements between Egypt, Ethiopia, and Sudan on legal and technical points.
Egypt, which relies considerably on freshwater from the Nile, has voiced fears that the GERD would negatively impact the country's water supply, and has insisted that measures be put in place to protect downstream countries in case of drought during the dam's filling process.
Ethiopia, on the other hand, has stressed the importance of the project to bolster its economy, where more than half of the population currently lives without access to electricity.
Sudan is somewhat caught in the middle of the conflicting interests of Egypt and Ethiopia. There is potential for the country to develop further with the GERD's operation, but government officials worry that it could also threaten preexisting dams.
A meeting between the water ministers from the three countries on August 28 did not result in a unified draft proposal to be presented to the African Union bureau, headed by South Africa.
Edited translation from Al-Masry Al-Youm